I spoke with Mark Weinstein, Hilton's Senior Vice President & Global Head of Customer Engagement, Loyalty and Partnerships to learn more about the changes to Hilton HHonors Honors.
He shared some stats about the program — 60 million members, up 9 million year-over-year — although we didn't get into the percentage of these that are active members. Still, the program is huge. By comparison American AAdvantage is the largest travel loyalty program at about 100 million members, but Hilton's is about 70% the size of Delta SkyMiles.
I don't love that they're dropping the "double H" from HHonors, but I do understand that they think just saying "Honors" is better for an international audience.
They're making several changes to the program that allow members greater flexibility in redemption, including use of small amounts of points that they say will 'unlock' 15 billion points.
Hilton Changing How Hotel Redemptions Work
Here's Hilton's current award chart. Each hotel has a category, and a free hotel night's cost depends on the category to which it's assigned.
Come late February Hilton is eliminating hotel categories. With this new change you'll be presented with the cost of a free night in points, and you can choose to use all points or a combination of points and money.
The minimum redemption is 5000 points and you can go up to the total cost of a room in 1000 point increments. Basically the room rate will be divided by the number of points the room costs, so you get a consistent value per point in each redemption. The cash portion of a rate earns points, but it also subject to hotel tax.
Mark promises that "no rooms go up in price" but some rooms may go down. So a category 9 hotel that's 50,000 to 80,000 points today will not cost more than 80,000 points — but they may lower the minimum price for the room below 50,000 points. This isn't a straight function of room rate, they'll lower the price of expensive rooms with low demand for instance. Weinstein says that 30% of rewards will be lower priced going forward.
Here's their illustration of how the new redemptions will work:
Although they're getting rid of redemption categories, Hilton is putting up on its website a "Standard Reward Pricing Tool" to compare point price ranges by hotel before and after this change.
The way that I think of what they're doing is they've already gone revenue-based for hotels category 4 through 10. They offer a range of points prices, and the points price goes up when the room rate goes up. Now they're introducing a revenue-based component to the lower end of pricing. When the room rate goes down the price of a room can go down, too.
Redemption rates will be more variable than they are today, though not strictly based on room rate. And Hilton Honors is already revenue-based, charging more points when prices go up. This adds in the component of charging fewer points when prices go down.
Of course there's no guarantee that decoupling hotels strictly from award charts won't mean higher prices later. And I don't like that we aren't going to see or get announcements about future price increases via category changes for particular properties. If you want to save for a specific hotel, you'll need to look up that hotel (and there's no guarantee its points price range will not change).
However Weinstein kept repeating that they aren't increasing the points price of any hotels with this change. He made further assurances of "this year." The repeated use of "this year" naturally made me ask, well what about next year? and he countered that there's no intention of making hotel redemptions more expensive with this change — that their intention is the opposite. Time will tell.
Use Your Points for Anything You Want at Amazon
Amazon Shop With Points isn't going to be something I'm likely to recommend that anyone do. You're not going to get great value. But Mark assures that for anyone who would have used their points for merchandise through their online shopping mall, the Amazon partnership will provide them with better value. The existing US shopping site goes away with this new partnership, but since for now you can only shop at Amazon.com international Hilton sites will still offer their merchandise malls. This is expected to launch in late June or early July.
Combine Points With Friends and Family
Points Pooling will let 10 people combine points into a single account with no fee. Each account can transfer out up to 500,000 points per year, and each account can receive up to 2 million per year. I asked about monetization of the currency – people using this to sell their points, or hackers using it to steal points – and he emphasized that it was their job to detect fraud and they have systems in place for that. He said it's "unfair to use a fee as a mechanism to punish members for unlawful or unethical" behavior.

Conrad New York
Long-term Diamond Members Can Extend Status One Time When They Don't Requalify
The Diamond Extension benefit — the ability for a Diamond with at least 3 years at the tier plus 250 lifetime nights or 500,000 base points — allows a one-time Diamond status extension when not requalifying. It can be requested only by a current Diamond member, so ask for the once in a lifetime status before it expires.
I asked whether they'd consider more than once in a lifetime. For instance, from a family leave perspective, perhaps someone takes off from traveling twice with new children before getting back on the road again. Mark emphasized that as with their lifetime Diamond benefit, they "want[ed] to be sure to get it right," roll it out and tweak it. In other words this is the least generous they're going to be, and they might get more generous with it later once they see how members take advantage of it.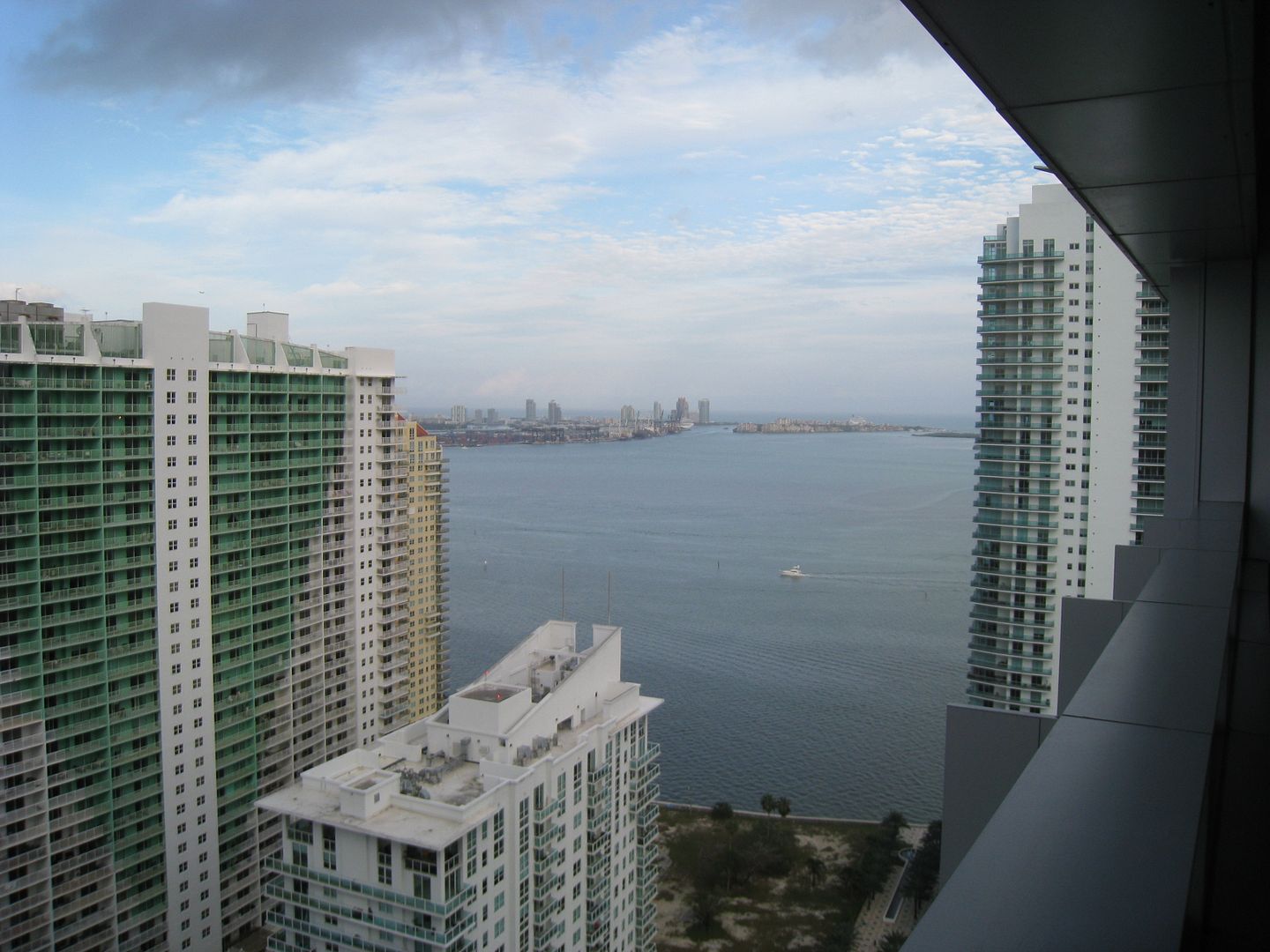 View from the Conrad Miami
What Hilton Really Needs to Tackle For Guests
Ultimately these changes are good for using small amounts of points. That's true for points sharing and for the cash and points slider. Shop with Amazon is almost a non-sequitur because even if more valuable than spending HHonors points on merchandise now, it will almost certainly still be low value.
For people with large point balances, there's the potential that some redemptions will cost fewer points (but those you'd have probably paid cash for before anyway).
This is probably on net good for the 60 million members, most of whom aren't super engaged. We don't know yet whether this is a non-event, modest improvement in value, or devaluation for more engaged members. And the truth is that beyond current stated intentions, the program itself can't really know either. That will reveal itself in the coming years.
Once in a lifetime Diamond status extension is something they'll do now on request anyway and what they really need are stronger Diamond benefits.
Loyalty marketing is both recognition and reward. Hilton does the reward piece fairly well, with generous rebates for in-hotel spend and flexible redemptions. Where I believe they need work is on recognition, elite benefits. Hilton doesn't guarantee late checkout. It doesn't guarantee, or even offer a path to, suites for top tier members. Both of these things are at the discretion of any given hotel which leaves Hilton behind Starwood and Hyatt (and perhaps soon Marriott, which has already caught up with late check-out).
Mark tells me they're looking at the technology around upgrades and checkout policies so hopefully we'll see improvements along those dimensions.