Three months ago Marriott shared details on how they'd be bringing their three loyalty programs together with Marriott Rewards, Ritz-Carlton Rewards, and Starwood Preferred Guest all operating on a single platform and single set of rules starting in August.
The new program creates winners and losers, mostly taking elements of the Starwood elite program and bringing them over while increasing the requirements for top status given Marriott's much bigger footprint of 6500 total combined hotels.
We've Learned a Great Deal Since the Initial Announcement
A lot of detail has come out since the original announcement like how Platinum breakfast benefits will work (and the hotel brands that will offer a folio credit rather than breakfast), how points expiration will work, along with a change in achieving lifetime elite status.

Breakfast at the W Doha
Last month Marriott revealed the list of hotels and how many points each would cost in the new program while declaring that award nights at their best hotels would book into a more limited inventory of rooms. They've gutted travel packages going forward.
The New Program Launch Date is Set
There have still been several unanswered questions, including a very basic one: when will the new program actually begin? And now we know: the new Marriott program launches August 18.
I spoke with David Flueck, Marriott's Senior Vice President of Global Loyalty, on Tuesday to talk about the transition and get several more questions answers about what to expect.
What Will Happen August 18th
There has been some confusion about when the new program would launch. Some communications had said August 1 but Marriott has since maintained it would be "in August." I asked why the date was pushed to August 18.
Launching the new program has been "technologically challenging, it's a complicated day for us as we move all of the SPG members into the Marriott Rewards system and turn on all of the new benefits and technological capabilities we've built, bringing over the SPG benefits to the new program."
On the 18th Starwood points convert 1 to 3 into the new currency, and the new award chart goes into effect. Members can combine their accounts and that means combining elite qualifying nights, too, so some members will have a higher status.
However on the actual transition day — and programs almost always choose a Saturday for this — they expect "some intermittent outages." According to Flueck,
Our IT teams have been working now 20 months building out all of the new code, about 20 million lines of code, an enormous technological undertaking. For that reason on Saturday the 18th, sites will go down. Members will not be able to book paid or redemption stays for a period of time. Most of the day our loyalty systems will be down.
Don't expect to make reservations or access your account on Saturday the 18th.
When systems are up they'll be using the Marriott IT platform for everything. I believe early on in the merger Marriott assumed they'd use Starwood's loyalty systems, but learned quickly that the capabilities there were limited.
As a result Starwood numbers will stop working. Everyone will get a new 9-digit Marriott number that corresponds to their SPG number. Passwords will be the same as with each member's Starwood account. When you log in with your SPG number you'll get a prompt showing the Marriott number for that account, and that's the number you'll need to use.
Existing Starwood numbers in reservations will be changed over automatically, and existing Suite Night Award requests for Platinums will transition over as well. Platinum Suite night awards will be available at Marriott hotels beginning on the 18th.
New points-earning rates (which are generally higher in the new program) will begin with check-outs beginning August 18, meaning they'll apply to full stays even that begin prior to the 18th.
There's going to be a new Starwood Preferred Guest mobile app that's basically the Marriott app with new skin.
Marriott Isn't Going to Automatically Combine Accounts
I was surprised to see that members actually need to combine their own accounts. Flueck explains that it's "important to have consent" from members to do this. Once the new program launches you can combine your accounts, and will need to do so even if you already linked them. Marriott won't "presume it's the same person" even for two accounts with the same name at the same address.
As a result anyone with both a Starwood and Marriott account that is not combined will wind up with two Marriott accounts, though of course that can happen today without the merger and duplicate accounts can be combined.

Caroline Astor Suite at the St. Regis Bangkok
What You Should Do to Prepare for August 18
Any reservations you plan to make and will be needing soon, make those before Saturday the 18th. Otherwise you'll have to wait. And while they don't anticipate problems persisting, there's always the chance that technical issues could bleed over into the next day.
Once the 18th hits and Marriott's systems come online you can combine your points (as you can today) and your elite credits.
Some award nights will be getting more expensive under the new system. About half of hotels will be more expensive than they were at the beginning of the year, 30% will be more expensive than they are today. You can book those a year in advance now to take advantage of lower points pricing.
Anything you book now which goes down in price you can call after the 18th to get points back, as long as awards book into the same room category under the new system that they have in the old system. That's likely to only be an issue at certain top tier resorts like the St. Regis Bora Bora or Maldives.

W New York Times Square
You Can Still Earn Status 'The Old Way'
The new Marriott program gets rid of status qualification based on stays (Starwood) but SPG members are still able to qualify in 2018 for 2019 status based on Starwood criteria.
Combining accounts and elite nights will not get in the way of doing this. Although remember that only stays at legacy Starwood brands will count towards qualifying under Starwood's old rules.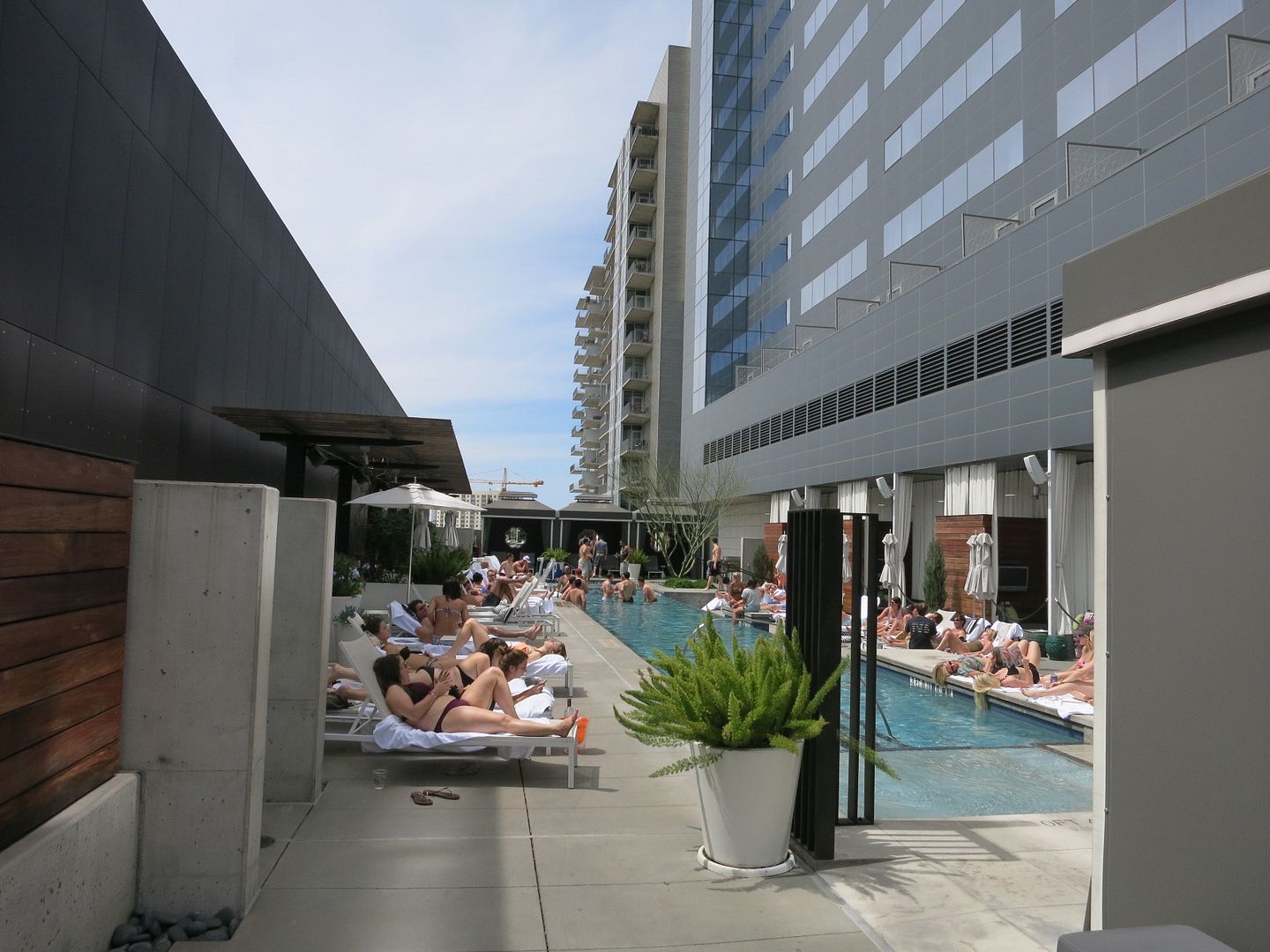 Wet at the W Austin
What's Happening to Existing Travel Package Redemptions?
One of the best values in the current Marriott Rewards program has long been 'travel packages' where you combine a 7 night hotel redemption with a transfer to airline miles. Those specify redemptions at current category levels.
Marriott's new redemption categories don't correspond to the levels these certificates were issued for. And Marriott still doesn't know what they're going to do, exactly, with these certificates starting August 18th.
I asked David Flueck why and he explained that they're still "finalizing the tech solution, and depending on the tech solution it impacts how these certificates end up converting." He says "we're pretty close on that." He knows that these packages "are really beloved by our members" and takes their value seriously. They're just not ready to make an announcement until the tech is ready because if they run into issues, the solution might be change.
What About Amtrak Free Night Certificates?
Amtrak Guest Rewards offered Starwood free nights as a redemption option. These certificates must be redeemed for free night reservations by July 31.
Future stays will be bookable through the end of this month, but it will not be possible to cancel and rebook after July 31. This program gets discontinued at the end of July, and anyone with free night certificates that expire after July 31 will need to work with Amtrak Guest Rewards to get a points refund.
American Express Changes Are Happening Before – and After – the 18th
American Express previously notified cardholders that unbonused points earning changes from 1 Starwood point per dollar (3 points in the new system) to 2 points in the new system, a one-third reduction in earning power.
That will still happen August 1. David Flueck cautioned that "For statement date closes August 1-18, there will be a little delay until after August 18th for points to show up" in accounts because of this transition.
So earning on American Express cards change August 1, even if the new program launch won't happen until August 18th.
At the same time, the new premium Luxury Card which offers Platinum status for $75,000 annual spend will launch "a few days after the combined program." American Express would not further clarify the launch date when asked.

Credit: American Express
Will You Still Earn Points for Food and Beverage Spend While Not Staying at a Hotel?
For years Starwood has offered the ability to earn points at hotel restaurants even when not staying on property as a guest. When Thom Kozik came on board to run the Marriott program it was the first thing he talked about as one of his priorities for Marriott, although Thom is no longer with Marriott and Marriott hotels still do not offer this this feature.
Legacy Starwood hotels will continue to offer points-earning for 'off-folio food and beverage spend' while this will be tested at participating Marriott Rewards properties in Asia Pacific starting August 18th. Presumably this will be rolled out more broadly at some point in the future.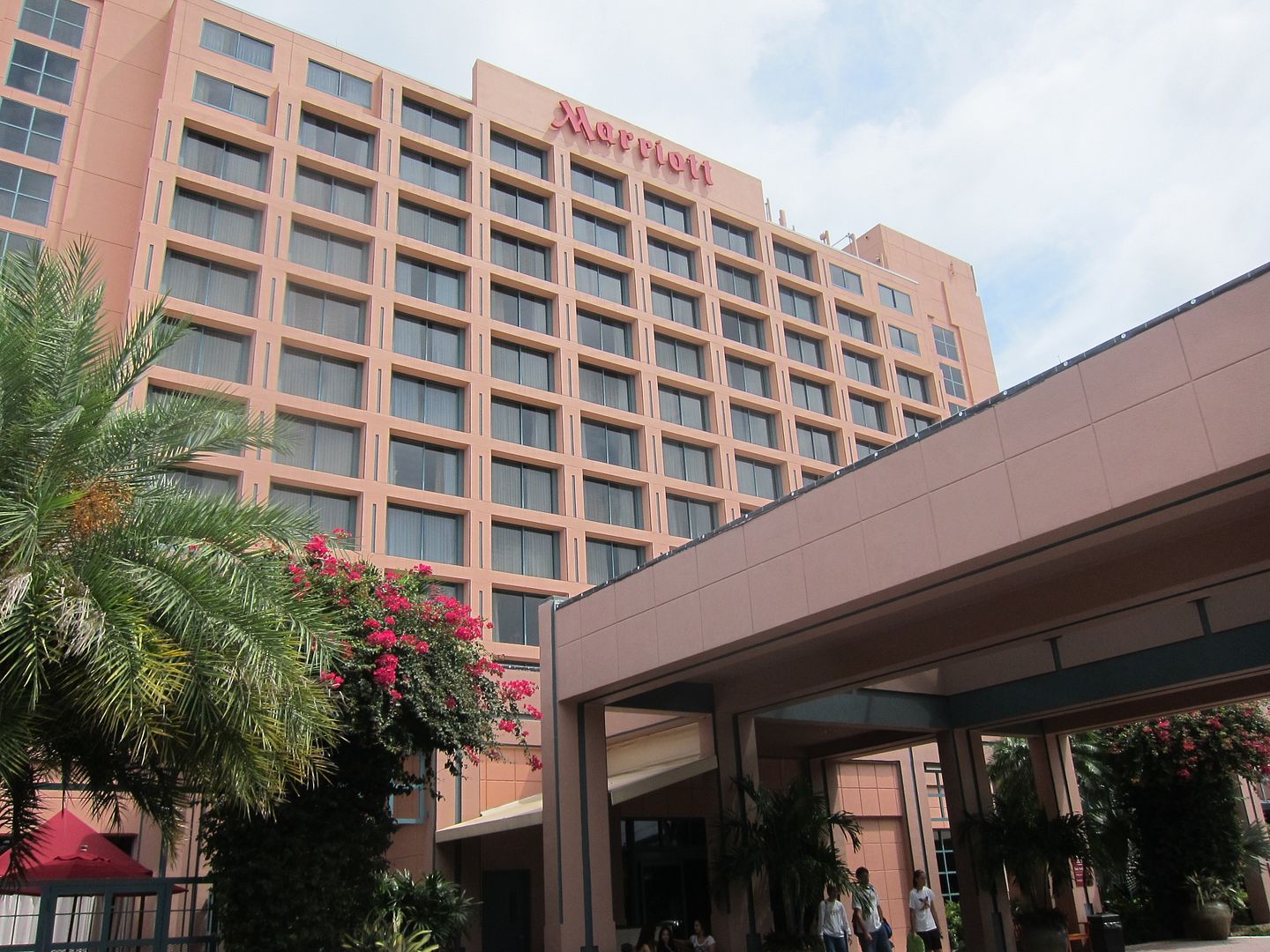 How Premium Room Redemptions Will Work
For all of the award redemption charts that Marriott has made available so far — how much each hotel category will cost August 18th, how things will work with high and low season prices and the addition of category 8 next year, as well as travel package prices we haven't yet seen a premium room awards redemption chart.
Publishable details on how members will spend points for better than standard rooms isn't something that's ready yet.
However it isn't going to work the way things did with Starwood with hotels opting in to offer better rooms for 1500 or 2500 points and double points for a suite.
Instead the points price for premium rooms "will be based on the cost differential in cash, converted to points." Once you book a standard room, the difference in price between a standard room and the room you want can be paid for in points as though the points were cash. I can almost assure this will not represent great value, and I expect I will be booking standard rooms and then contacting hotels offering to buy up directly to the room I want with cash.
Still No Program Terms and Conditions
Although the program is launching in about three weeks there's still no published terms and conditions. I'm told that the "terms and conditions go live August 18th."
So we need to pass the new program to find out what's in it wait until the new program launches to understand the fine point details of what's in it.
The Program Will Get a New Name Next Year
We know that Marriott is retaining 3 separate identities for the Starwood, Marriott, and Ritz-Carlton programs for contractual reasons even though all three programs will be operating on the same platform and with the same rules starting August 18, 2018 (8-18-18, perhaps lucky for the Chinese market).
"Early next year.. Q1" we can expect new branding for a newly named single unified program to be rolled out, and the formal end to Starwood's name on a loyalty program.