Alert reader Erik in the comments points to the IHG online community where they've posted a 'preview' of hotels that should be participating in the next round of 'PointBreaks' discounted award nights available at just 5000 points per night.
There may be some differences between the list posted now and what ultimately becomes bookable, though the this should be close to final.
5000 points per night is a fantastic deal, especially for higher end hotels that may otherwise run 40,000 points per night. (And sou can buy these points at 7/10ths of a cent apiece).
But they have to be available for a hotel you can use during the promotion period — the hotels that should become bookable on Monday will only be available for reservations through October 31.
And you have to act fast, the most desirable properties tend to get pulled down from the list rather quickly.
Only two Intercontinental hotels — Amman and Kiev — appear on the preview list.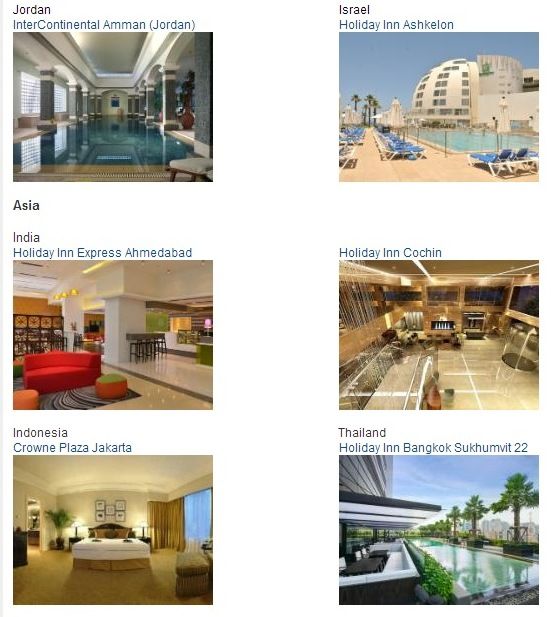 See the list for yourself, and if any appear likely to be useful to you then worth being alert on Monday.
---
You can join the 30,000+ people who see these deals and analysis every day — sign up to receive posts by email (just one e-mail per day) or subscribe to the RSS feed. It's free. Don't miss out!