North Korea's state airline now offers online booking for its flights to Beijing, Shenyang, and Vladivostok.
What I especially love about the airline – besides the Tupolev aircraft – is that the communist state offers two classes of service.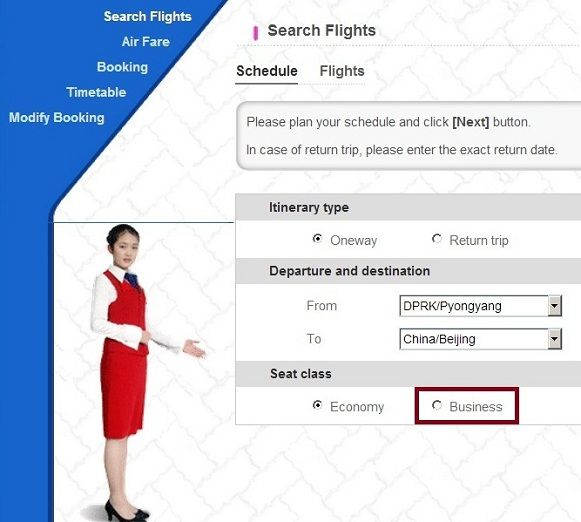 Just because you can buy your flights online, though, doesn't mean you can go to North Korea. To obtain a visa you must hold an "authorisation to travel" issued by a travel company in North Korea.
Time to start stalking www.airkoryo.com.kp for mistake fares!
(HT: Milepoint)