With all of the problems that Marriott has had launching their new program and integrating 3 loyalty programs into one, many customers are frustrated. Starwood members in particular have been disappointed by the customer service standard over the phone with Marriott, and with the way many Marriott properties are implementing the benefits that have been promised. In short, Marriott has failed to deliver.
Yesterday I wrote that legacy Marriott (and Starwood customers) who are announcing their departure for Hilton are making a mistake. The grass isn't greener. Hilton Honors isn't a better program. I argued it would be nuts to leave.
Both Lucky at One Mile at a Time and Nick Reyes at Frequent Miler disagreed vigorously. Except they didn't. They agreed with me, or at least didn't disagree, only they don't seem to realize it.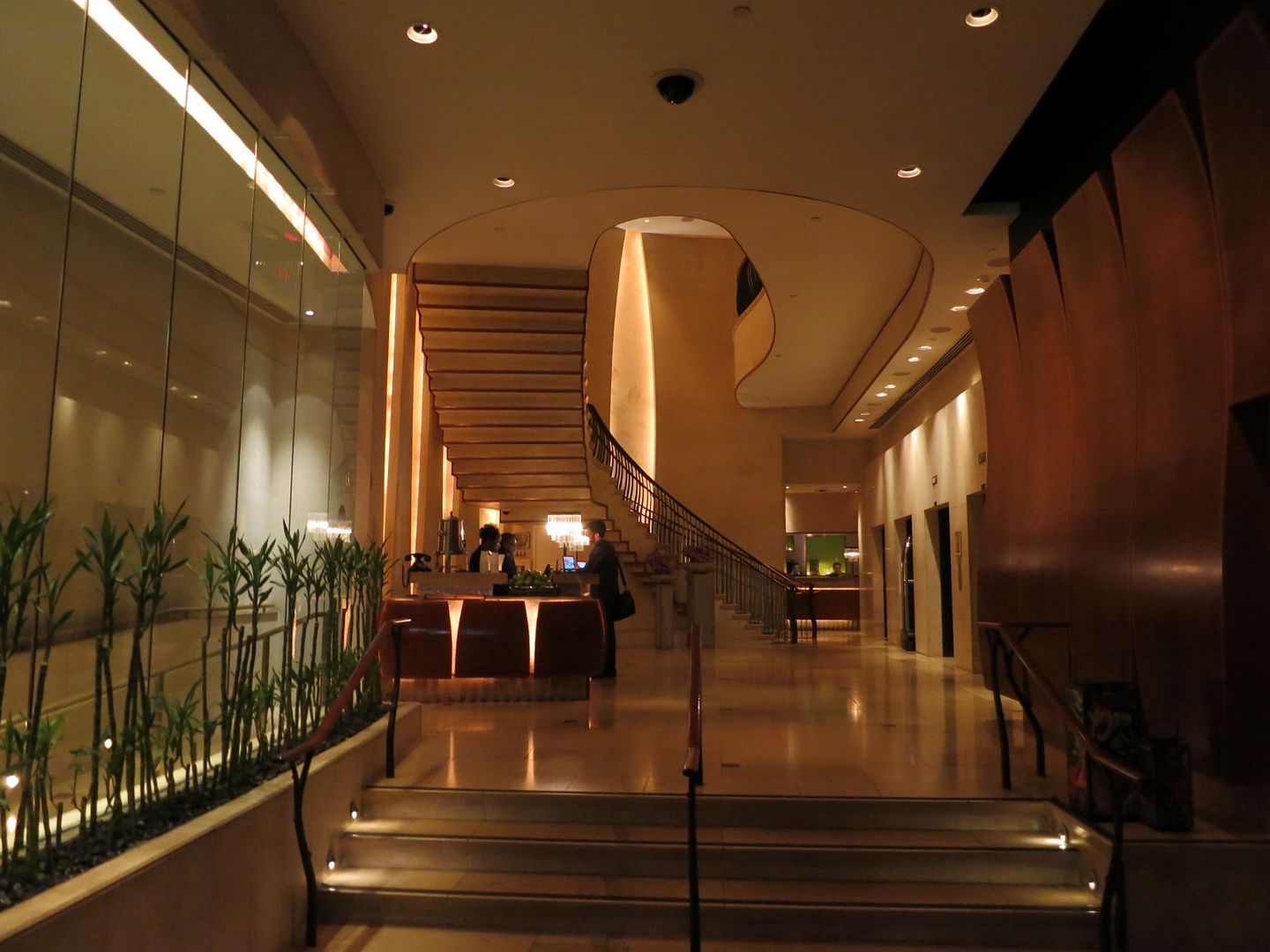 W Union Square
Let me start by saying I never claimed there aren't nice Hilton hotels, and I didn't say there aren't some members who do well with Hilton. I specifically observed that Hilton offers more to its Gold guests. They have a better breakfast benefit. And it's accessible just with a credit card.
It's the 50-plus night guests that are most frustrated with Marriott, not having their benefits delivered, and the lifetime elites frustrated with accounts that didn't merge correctly.
For the average guests – sure – they aren't getting suites anyway, just be happy with credit card-earned breakfast at Hilton. I had no issue with that. The question is – for an elite guest choosing where to put their 50-100 nights throughout the year:
Which program gives you back more for your loyalty (rewards)?

Which program treats them better while they're a guest?

Club lounge at the W Doha
I hope Hilton gets its act together and improves like they've had rumblings of doing for years. But until then the answer is pretty clearly Marriott. Hilton doesn't guarantee late checkout and it's totally up to a hotel whether to provide suite upgrades or not. Hilton doesn't have nearly as many nice places to spend points, either, although they certainly have some.
Lucky's Arguments
Right off the bat Lucky does not claim Hilton Honors is better than Marriott Rewards, which means he isn't actually disagreeing with the core of my post. In fact he says he continues to choose to stay 100 nights with Marriott ("for now"). His revealed belief is precisely that Marriott will treat him better than Hilton, for all of Marriott's flaws.
Here are his arguments:

The Marriott-Starwood merger has been frustrating. Absolutely. They've made a complete hash of it. That's why we're having this discussion at all, and in some sense Marriott doesn't deserve your business especially as arrogant as their CEO has been. But the question is which program will be most rewarding now that we take Marriott down a peg compared to where they should have been?
Hilton gives out top tier status with a credit card and that's great for people who aren't deciding where to put 50-100 hotel nights, it's easy status. Of course Hilton Diamond doesn't promise late checkout or suites so top tier status only has limited value (though some properties will treat you very well especially in Asia).

Indeed after staying 60 nights with Hilton you'd get awarded with something they give out to anyone who gets their premium co-brand American Express card. They aren't giving something as valuable as Marriott offers for a similar level of loyalty.

Hilton rewards as well as Marriott when you factor in promotions. I made this same point. Marriott's basic program is more rewarding for your spending. When you add in double points and assume no value from Marriott promotions Hilton catches up. But Marriott promotions, while disappointing, do have some value which is why the math shows that Marriott is more rewarding overall even factoring promotions.
Hilton has some nice Conrad and Waldorf properties and after Marriott increases the price of their best properties next year those properties will be more expensive to redeem for than Hilton's best properties. He concedes Marriott has far more truly special places than Hilton does and Hilton really doesn't have any that compare to the true best of Marriott's portfolio.

St. Regis Bali
Ultimately he concludes, "I'm a top tier elite with virtually no effort, I'm getting breakfast at all brands, I get suite upgrades regularly at non-US properties, and there are quite a few properties I want to try."
In other words Hilton Diamond with a credit card drives good value for guests who aren't staying 50-100 nights per year. And he concedes "if I spent 60+ nights per year with Hilton I'd want some sort of confirmed suite upgrades, guaranteed late check-out, etc" which is exactly my point which is why I say he and I do not actually disagree.
Nick's Arguments
Nick lays out why he has been happy with Hilton, and the role that Hilton can play for certain guests who weren't the target of my post.
Here are his arguments:

He's had good customer service at several Hilton hotels. There's no real comparison here suggesting that Hilton offers better service than Marriott overall, or that the Hilton Honors program offers better service. I find both loyalty programs to be frustrating on the service side when something goes wrong. I don't dispute that the Conrads especially he cite treated him very well.
Great breakfast for Golds with a credit card ("I can tell you about the amazing breakfast I enjoyed for a couple of mornings at the Conrad Tokyo as a Hilton Gold member — courtesy of a $95 credit card)" Yes, absolutely, but it doesn't at all refute my point about whether or not 50-100 night elites should abandon Marriott for Hilton.
Fees on award stays Nick doesn't really develop the point ("Hilton didn't try to add on an "urban destination fee" to my free night stay") but this is a real advantage of Hilton Honors — supposedly (this isn't always true) redemptions include all taxes and fees (like urban destination fees), while that's not the case with Marriott.
Hilton credit cards are more rewarding there's no question that the Starwood American Express used to be valuable for ongoing spend and no longer is. That's beside the point though. The only scenario where a Hilton co-brand credit card is worth using is to earn 14 points per dollar on actual Hilton spend. Even there you're getting a 5.6% rebate, about what you get with a Sapphire Reserve Card. You shouldn't compare points-earning at Hilton with a Hilton credit card to points-earning at a Marriott with a Marriott credit card unless you actually want to use a Marriott credit card at Marriott which you really shouldn't.
There's no question that a credit card elite can get more value from Hilton than from Marriott. That point, though, doesn't undermine my own claims about which program will be more rewarding for the 50-100 night elite that's unhappy with the way Marriott is delivering breakfast benefits.

St Regis Bangkok
Disagreements in the Comments
A common reader point was that Hilton credit card offers better return. As I noted above it's not a better return than other cards you can get (like Sapphire Reserve) that also provide similar return with Marriott.
Here's one version of the claim,
[T]he big thing that Gary missed is that Hilton offers much better return on credit card spend. The worst thing about the merger was the devaluation of the SPG cards. I rarely spend money on hotels, so Hilton is now a much better program for me than Marriott.
philco basically explained why Hilton makes sense for someone that isn't a super-frequent guest and who isn't going to get suite upgrades with Marriott anyway,
I agree for folks doing a lot of travel (road warrior types) your argument is pretty sound. But for somebody like me who does maybe 20-30 nights a year in hotel (often in locations without the major US chains) and who earns most hotel points and status on credit card spend then Marriott is much worse for me than Hilton. Marriott doesn't reward somebody like me at all but Hilton does.
Similarly JFKPHL explains the value of Hilton for the 20-30 night a year guest,
If you don't live in hotels, but do spend 20 to 30 nights a year at them on your own dime, Hilton is so much better than Marriott and Hyatt, there is no comparison. Credit card spend is much better rewarded by the Hilton cards than Marriott now. Hyatt's footprint is too small. It is far easier to get free breakfast at Hilton. Marriott's award chart is about to devalue. Marriott's IT is a train wreck.
There are other arguments for sure, like that Hilton points are worth more than the $0.004 apiece I give them credit for, that Hiltons (and all hotels, really) treat members well in Asia, that suites don't much matter. But this is the core of it, and I think it's true, Hilton is a good program for someone that won't stay enough for Marriott's elite benefits to matter — for those members, such benefits aren't a differentiator.
But for the 50-100 night a year guest, the ones unhappy with how Marriott is delivering on benefits promises or frustrated their lifetime years of status are reflected incorrectly in their account, Marriott remains a better program… which brings us back to the reason they aren't better, which is that for the guests they're trying to compete for they don't need to be.

Al Maha Desert Resort
I'm Mad at Marriott Isn't a Good Reason to Leave
Just like "I have good experiences with Hilton" doesn't mean that Hilton is better than Marriott, being mad at Marriott for how they're bungling the program integration doesn't mean that Hilton is better — and the question here is which program is better for the Marriott Platinum elite that's frustrated by what they've seen over the last several months.
For the most part it's the legacy Starwood Platinum elite that we're talking about here, since of course legacy Marriott elites are used to long telephone hold times, incorrect information from customer service reps, and not having meaningful elite benefits. The new program is at least an improvement along certain margins of elite recognition for them.
So should 50-100 night legacy Starwood elites unhappy with the Marriott program go to Hilton? The ability to earn Hilton status that doesn't promise suites or late check-out (though some hotels may deliver it) by signing up for a credit card doesn't really answer that question — though it is a very important point for other guests.
Goodness knows I'll stay at Hiltons occasionally and appreciate my Hilton Gold status that I get with a credit card because I want to avoid being assigned the room over the HVAC and appreciate lounge access or breakfast versus not having those things.