I receive compensation for content and many links on this blog. Citibank is an advertising partner of this site, as is American Express, Chase, Barclays and Capital One. Any opinions expressed in this post are my own, and have not been reviewed, approved, or endorsed by my advertising partners. I do not write about all credit cards that are available -- instead focusing on miles, points, and cash back (and currencies that can be converted into the same). Terms apply to the offers and benefits listed on this page.
---
American Express has their own network of airport lounges, aside from the Delta lounges that Platinum cardmembers can visit when flying Delta and aside from the lounges the included Priority Pass gains entry into.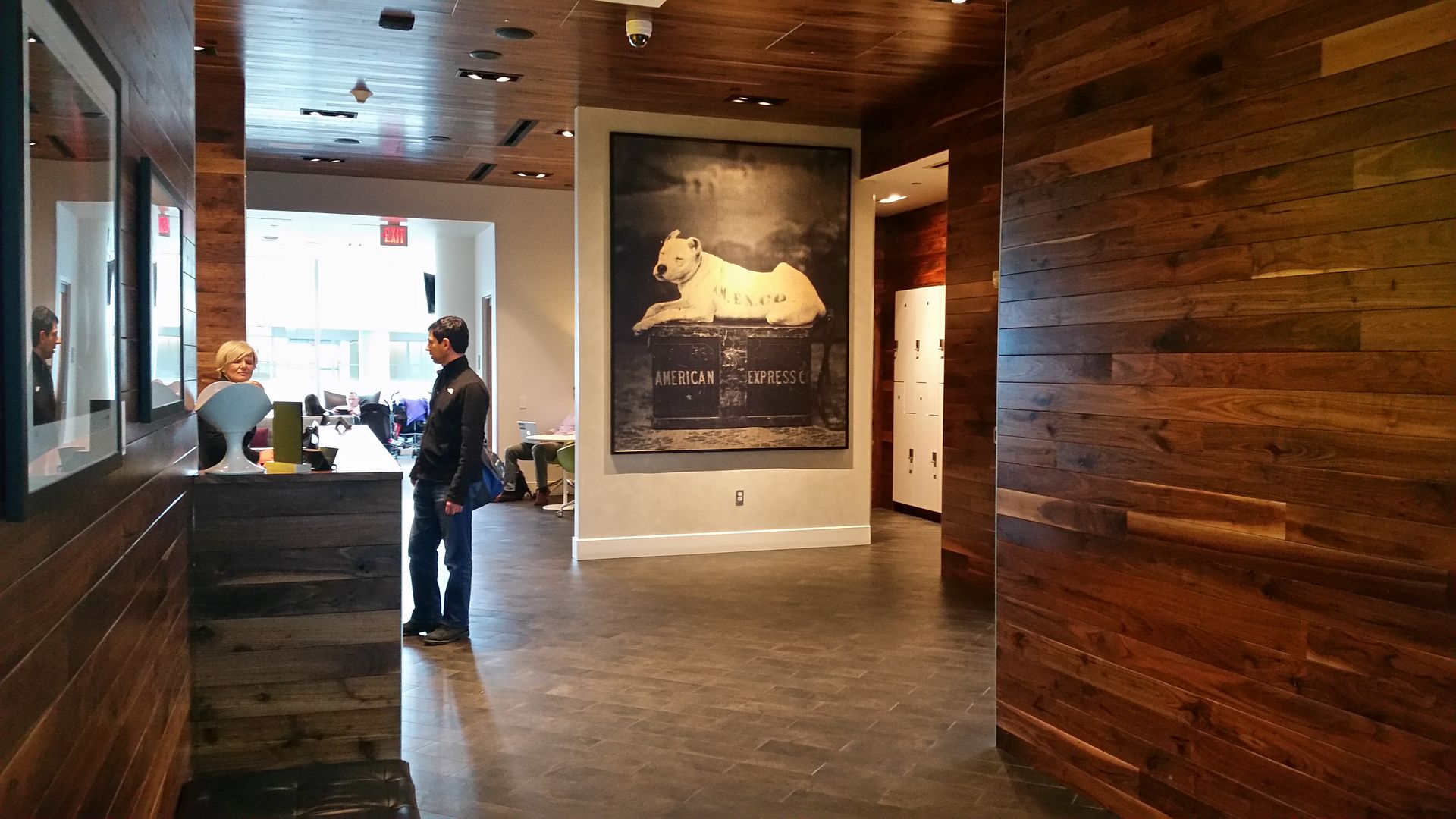 Entrance, Centurion Lounge, Dallas
There's the Las Vegas lounge, the New York LaGuardia lounge and Dallas. There are lounges in Miami, San Francisco, Seattle and Houston.
These lounges are much nicer than most US airline lounges, and indeed most airport lounges in the U.S. They're nicely designed, offer decent cocktails, and best of all have real hot food items on a buffet designed by local celebrity chefs. Some of the lounges have showers, and even complimentary spas (Dallas, Miami).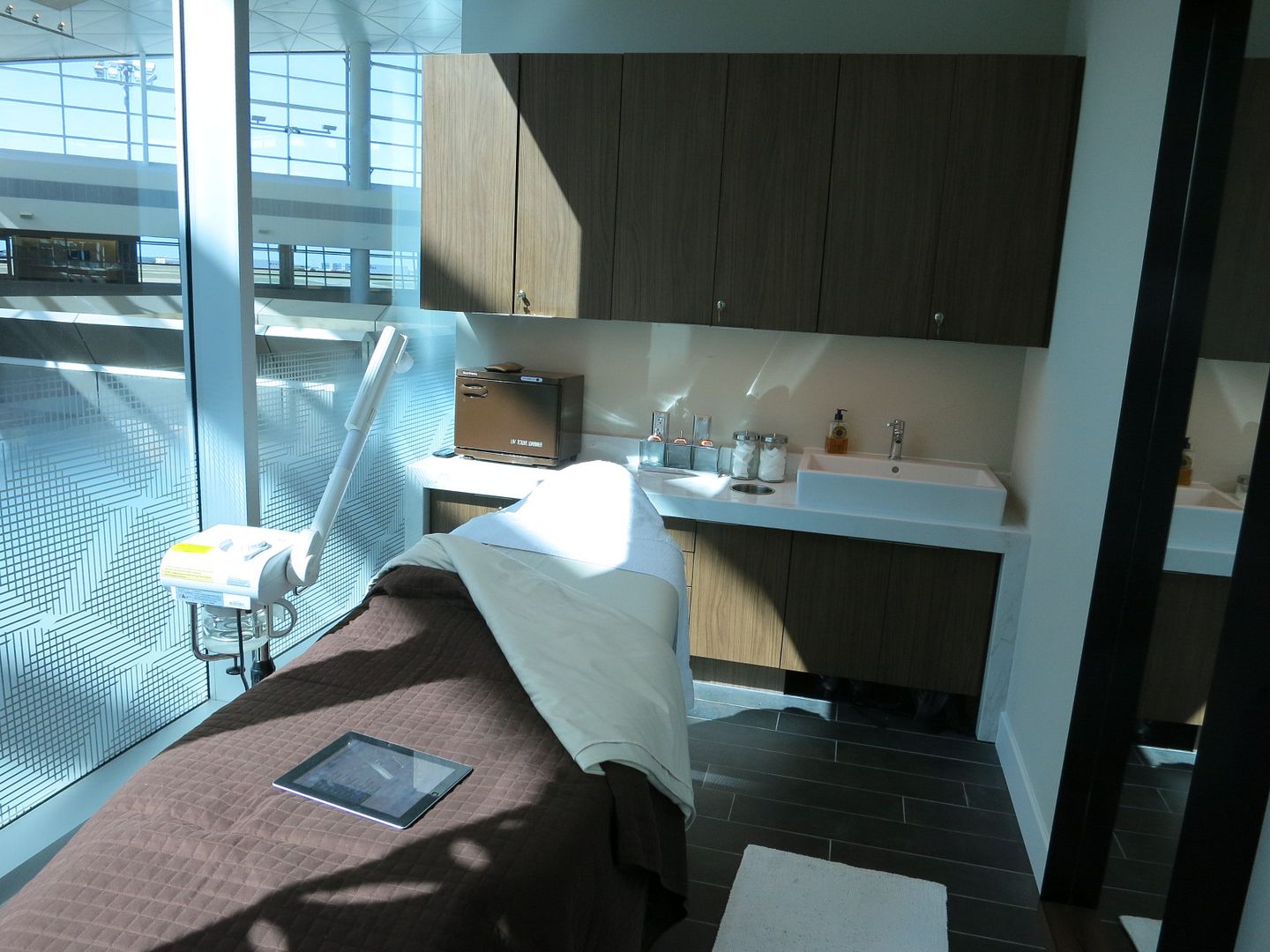 Centurion Lounge Spa, Dallas
American Express prides itself on service, and when you arrive at one of their lounges you're checked in at the "Member Services" desk. I've only seen staff there checking boarding passes, American Express cards, and photo IDs (and of course in Dallas and Miami, making spa appointments).
I was curious what else they did, so I asked around, and it turns out quite a lot. You can really lean on the staff there for more than just scanning a boarding pass, which is something I suspect most guests don't realize, so I became curious about some of the things that the staff have done recently for members in some of the various clubs across the network.
Here's a sampling of what I've learned.
Las Vegas: Turning Irregular Flight Operations Into an Opportunity
Over a recent holiday weekend, a guest in the lounge found out their flight was cancelled. This was doubly disappointing because it was their birthday. They weren't going to be able to get out until the following day, so the Member Services folks in the lounge helped put together arrangements to make the most of the extra day in Las Vegas.
Availability was tight over the holiday weekend but they managed to book a suite for the night and desirable dinner reservations at the last minute. They also sent truffles to the guest's room and a surprise cake at dinner to celebrate their birthday.

Kids Room, Centurion Lounge Las Vegas
New York LaGuardia: Manhattan Dinner Reservations Guests Couldn't Get Themselves
A group had flown to New York to try several restaurants but were shut out of bookings at one they really wanted to try. The American Express agent in the LaGuardia club rang the restaurant and got them in.
The restaurant was booked solid for weeks, but American Express has long maintained a program to do this. The club agents can help.

Bar at the Centurion Lounge, New York LaGuardia
San Francisco: Tracking Down Missing Luggage
I've had Cathay Pacific lounge agents, and Thai Airways lounge agents, track down checkde luggage for be and have it re-tagged mid-trip. Cathay has actually done it frequently for me, this has involved travel on separate tickets and multiple carriers where the original airline wouldn't check all the way through to my final destination and where I didn't want to pick up my bags mid-trip to re-check them.
But I've never had this done in the U.S. Agents in the San Francisco club, though, helped a cardmember whose bag had been mistagged by the airline. They were concerned not just that they wouldn't get their bags, but also that they had medication in it and wondered if that could get replaced.
The American Express member services agent worked with the airline to locate the checked bag and get it retagged so it would arrive with the passenger on their trip.

Centurion Lounge San Francisco
Seattle: Confirming New Flights After a Missed Connection
A guest in the Seattle club told member services that she had missed her flight connection and the airline had her standing by for a later flight and stuck in the airport for several hours.
The agent left the club to speak with an airline agent in person, and got them to confirm the seat.
I've often said that, especially during irregular operations, it's important to "hang up, call back" — if you don't like the first answer you get, speak to someone else who might be more sympathetic. Sometimes some passengers just aren't well-situated to do that calmly and clearly. So here's a case where the agent became the passenger's advocate and handled it for them.

Centurion Studio, Seattle
---
CitiBusiness® / AAdvantage® Platinum Select® Mastercard®
Earn 65,000 AAdvantage miles.