American Airlines revealed last week that they'll be introducing the worst, least comfortable seats in the history of US legacy airlines.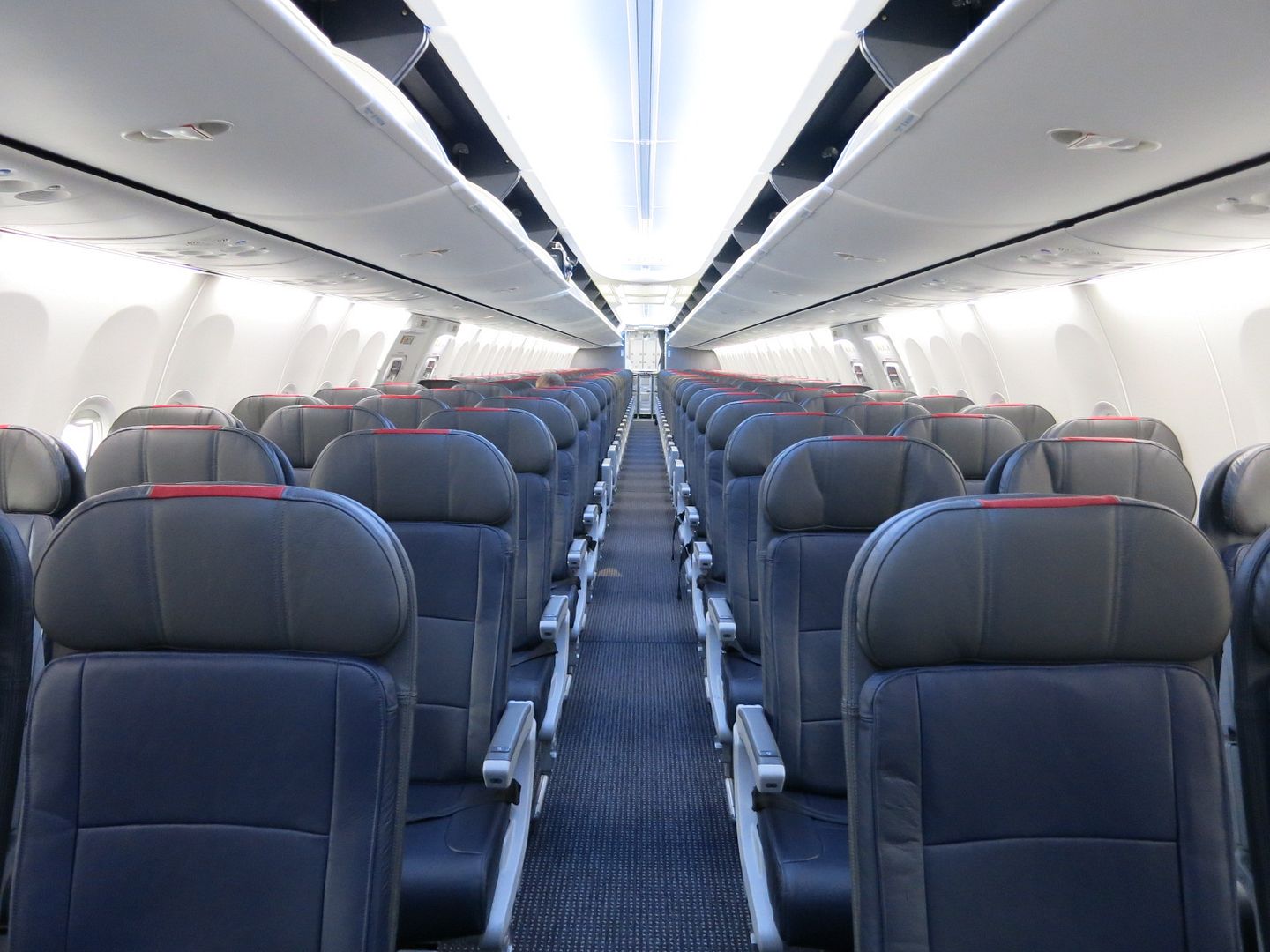 The distance from seat back to seat back in coach will be as tight as 29 inches, down from their current 31 inches, on new Boeing 737 MAX aircraft. Compare that to more generous legroom on competitors:
Southwest Airlines offers 31 to 33 inches

JetBlue offers 32

Delta and Alaska both offer 31 inches
Quite simply when price is the same on American and other airlines there will be a stronger reason than ever to choose a different airline. And there will be a reason to spend more money to avoid American Airlines if necessary too.
What's so striking about the decision to offer the worst product among its peers is that just two months ago American Airlines CEO Doug Parker gave an investor presentation saying the airline's upside lies in 'closing the gap' in unit revenue with its competitors.
Parker says American earns less for its flying than United and Delta do. They're already profitable but they have more room than their competitors to offer a better product and earn an outsized return doing so, since all they have to do is catch up.
Doug Parker warned against short-term thinking, and instead emphasized the need to invest in the airline's product, in this slide from his presentation at the J.P. Morgan Aviation, Transportation and Industrials Conference:
Yet here we are. Parker outlined a path towards profitability growth, and the airline seems to be taking a 180 degree turn from the strategy of investing in a better product to catch up to its peers in revenue per seat.
How exactly is American supposed to increase PRASM (passenger revenue per available seat mile) — the amount each person pays to fly in their seats — by offering worse seats, the tightest least comfortable seats in the history of legacy airlines, and by eliminating the lead it held over competitors with its AAdvantage marketing program (and in important ways allowing the program to fall behind)?
This only works in the "Bizarro Jerry" episode of Seinfeld.
The CEO of the world's largest airline appears to believe that the way you earn more money from customers is to provide the worst possible product which is less attractive than the one offered by competitors. That's the opposite of how it usually works, and it's the opposite of what he was telling investors only two months ago.