I receive compensation for content and many links on this blog. Citibank is an advertising partner of this site, as is American Express, Chase, Barclays and Capital One. Any opinions expressed in this post are my own, and have not been reviewed, approved, or endorsed by my advertising partners. I do not write about all credit cards that are available -- instead focusing on miles, points, and cash back (and currencies that can be converted into the same). Terms apply to the offers and benefits listed on this page.
---
Club1 Hotels Free 1-Year Membership
Last week I ran a contest to give away a $500 credit for new discount hotel booking site Club1 Hotels.
Club1 Hotels is a membership site, and that lets them sell rooms at a discount, offering lower rates to consumers instead of taking their booking commission. They report that they make money on membership fees rather than individual bookings. (Since they're a membership site hotel best rate guarantees for direct booking on a hotel chain's website don't apply.)
Their membership normally costs $675 for a year, but they're giving away one year memberships that provide access to discounts (but don't come with a Priority Pass for airport lounge access) now. It's worth signing up just to check out pricing.
When writing about the site I gave an example of hotel savings in New York and London.
I plugged October 26-28 in New York at random. They offered a savings of hundreds of dollars at the Andaz Wall Street.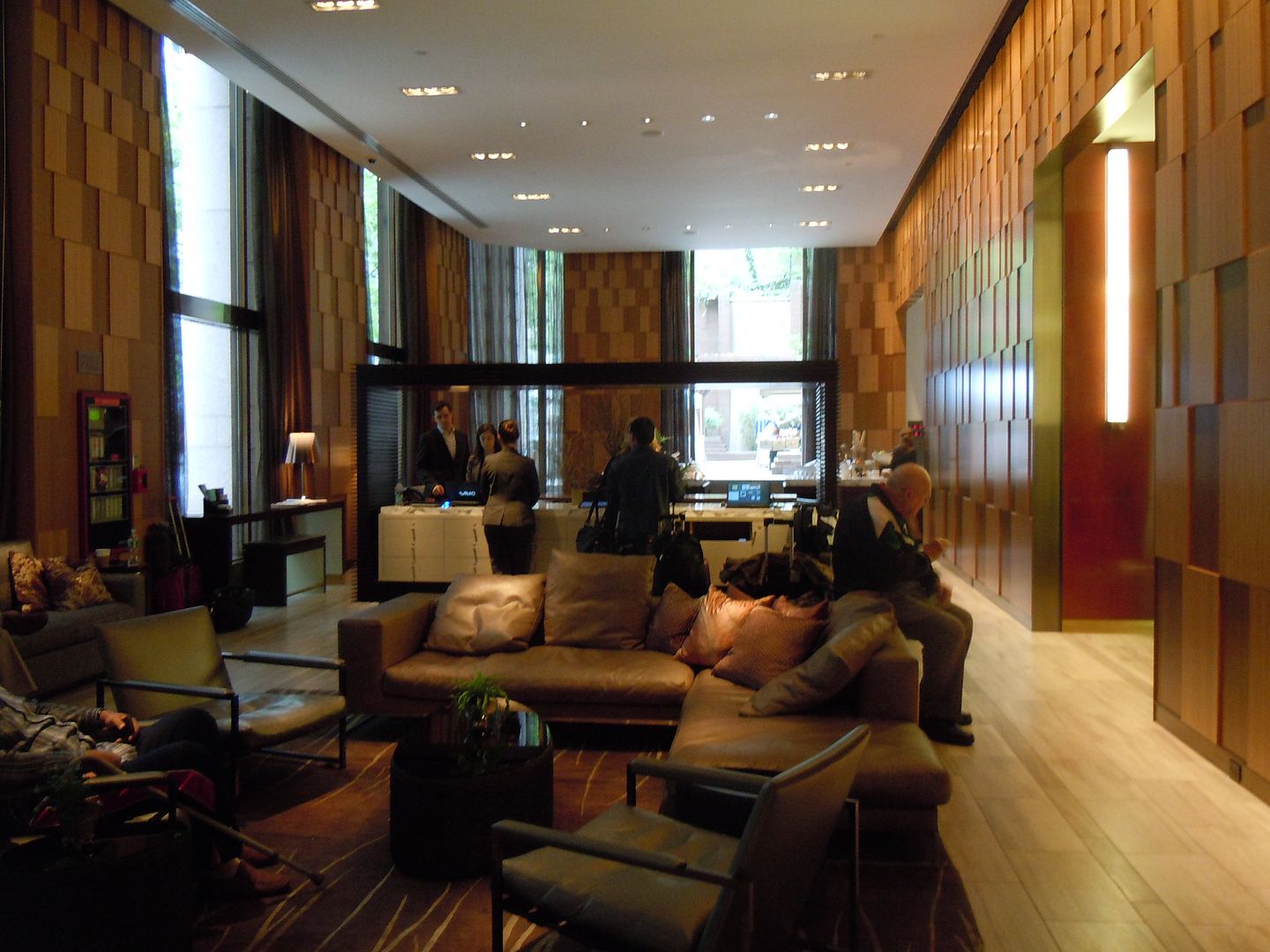 Andaz Wall Street
Hyatt wanted $1143 all-in for those two nights:
Club1 Hotels was offering them for $861:
November 10-15 at the Shangri-La The Shard in London priced at $2200 through Club1 hotels vs $2950 direct – a savings of about $750.
Chain hotels don't generally give points or elite night credit for third party bookings, and as a general matter Starwood, Hilton and IHG don't honor elite benefits on third party bookings while Marriott and Hyatt will. For a big enough savings, giving up points is fine. And for bookings with Four Seasons and other luxury chain properties it wouldn't much matter anyway.
Club1Hotels offered $500 to spend on any hotel through their site to a reader, for bookings made by May 2017. I asked readers to leave a comment with which hotel available at Club1Hotels they'd spend their $500 at.
I drew a winner via random.org:
And reader Kawai takes 'home' the prize. Congratulations!
Club1 Hotels Free 1-Year Membership