Sunday's incident where a man was dragged off a United Express plane and bloodied was terrible. It's excruciating to watch the video of the incident unfolding, and later of the disoriented man mumbling "just kill me."
#flythefriendlyskies @united no words. This poor man!! pic.twitter.com/rn0rbeckwT

— Kaylyn Davis (@kaylyn_davis) April 10, 2017
United is taking the bulk of the blame here, and that's probably their own fault. Their PR response has been disastrous, with United CEO Oscar Munoz apologizing for having to re-accommodate passengers. As Jimmy Kimmel said last night,
"It's like how we 're-accommodated' El Chapo out of Mexico," Kimmel said. "That is such sanitized, say-nothing, take-no-responsibility, corporate B.S. speak. I don't know how the guy who sent that tweet didn't vomit when he typed it out."
This was a tough situation all-around for which there were no good solutions. And things turned from bad to worse when a passenger refused to get off the plane when told to do so by the airline and by police. And it became the source of worldwide outrage when the police overreacted, dragged him off, and bloodied him.
There are a lot of myths about the situation, and it's leading people to some bad conclusions.
This didn't happen because United sold too many tickets. United Express (Republic Airlines) had to send four crew members to work a flight the next morning. The weekend was operationally challenging, this was a replacement crew, if the employees didn't get to Louisville a whole plane load of passengers were going to be 'bumped' when that flight was cancelled, and likely other passengers on other flights using that aircraft would have their own important travel plans screwed up as well.
United couldn't have just sent another plane to take their crew even if they had such a plane it's not clear they had the crew to operate it legally, or that they could have gotten the plane back to Chicago in time legally so prevent 'bumping' via cancellation the whole plane load of passengers it was supposed to carry next.
If the passenger could have just taken Uber, why not the crew? because United doesn't get to transport its crew any way it wishes whenever it wishes, they're bound by union contracts and in any case they were following standard established procedures. We can debate those procedures, that's productive, but United didn't do anything out of the ordinary.
United should have just kept increasing the denied boarding offer passengers didn't willingly get off at $800, they should have gone to $1000 (would that have made a difference?) or $5000 or $100,000 — it's not the passengers' fault United didn't have enough seats. Though the time this would have taken might have lost a takeoff window or taken time where the crew went illegal (and the whole flight had to cancel) or the replacement crew wouldn't get the legally required rest.

More importantly, United didn't do it because Department of Transportation regulations set maximum required compensation for involuntary denied boarding (in this case 4 times the passenger's fare paid up to a maximum of $1350). So they're not going to offer more than that for voluntary denied boardings, especially since the violent outcome here wasn't expected and the United Express gate agent had no authority to do more.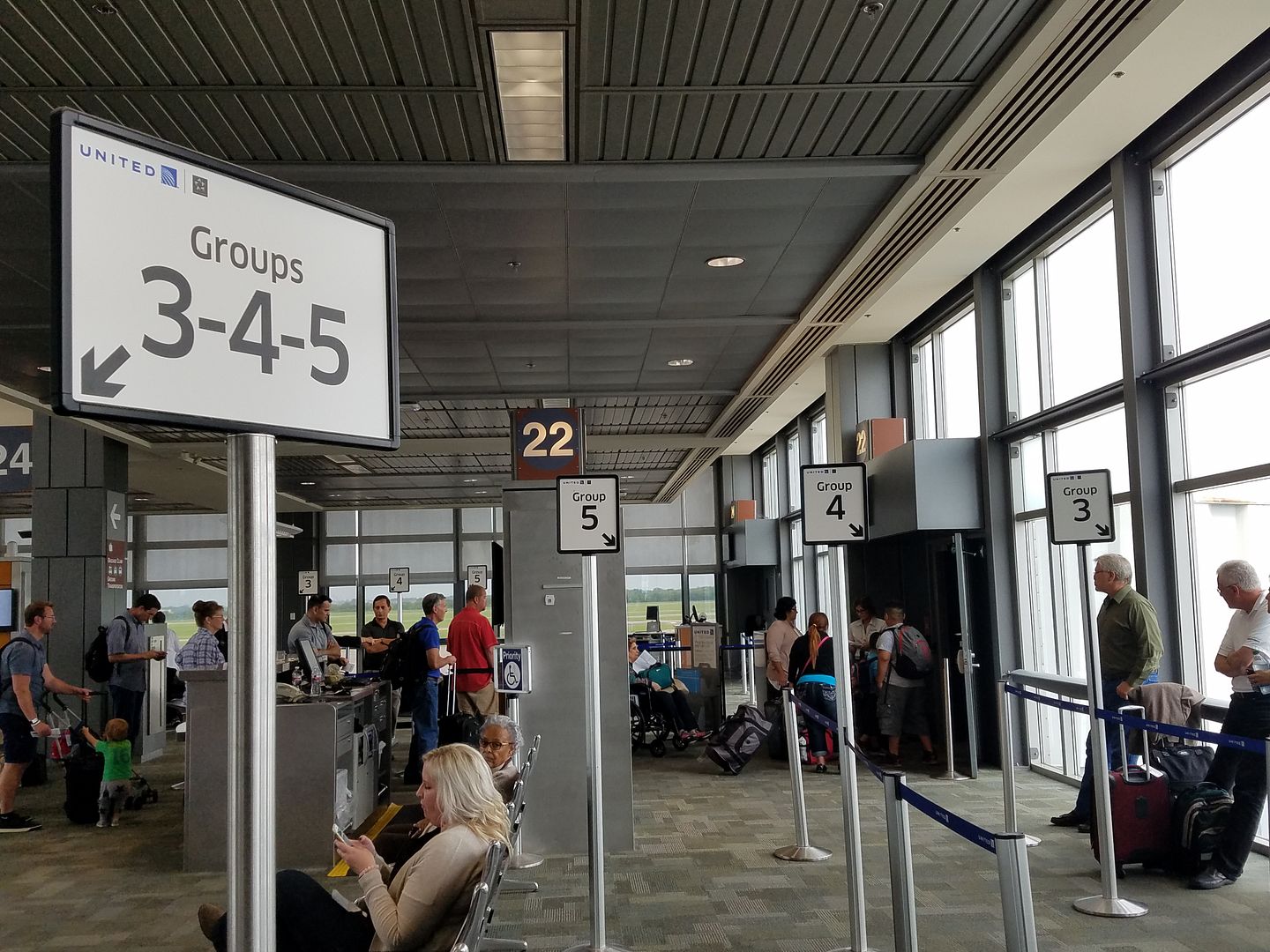 I'm being called very terrible things in the comments that I won't reprint here in this post. What happened to the man was terrible but it was a difficult situation all around, he should have complied when ordered off the plan by United and then by Chicago Aviation Police. It was a terrible situation for him, but one that at that point could foreseeably have gotten worse. I'm just glad he wasn't accused of disrupting the flight as part of a terrorist plot that sort of thing can happen in confrontations like this.
The Chicago Aviation Police overreacted and appear to have used way too much force. One officer is already on leave because of the incident, the Aviation Police recognize some fault is likely there — and that's a pretty high hurdle to climb considering the Chicago Police Department immediately stood up for an officer by claiming horribly that he had simply 'fallen on his face'.
Is it possible that if circumstances were different — if different things had been done before Sunday — then the outcome would have been different? Sure. Although what those things are, what the consequences of those things would be, are debatable — and most people doing the debating don't have much or even any information on which to base their judgments.
Fault here lies with:

United for not having as many seats as they sold, although it wasn't because they sold more seats than the plane held, it was because their operation became a mess and they needed to salvage that to inconvenience the fewest passengers overall. It wasn't "to maximize their profits" although they certainly wanted to limit their losses by limiting passenger inconvenience.
The passenger who should have gotten off the plane when ordered to do so. It sucked for him and wasn't his fault, but refusing airline and police instructions unless designed to provoke a violent response for media attention to promote a civil rights cause is a bad idea.
The Chicago Aviation Police shouldn't have responded with the force they did. They're the most to blame. If they hadn't used as much force this whole thing would never even have been a story.
United's statements backing their employee, refusing to name the victim, or acknowledge that the police really did hurt him are deplorable.
But the situation itself lands mostly at the feet of the police, who appear to recognize this based on actions thus far.
So what do we do to prevent this in the future? The truth is there's not very much. Running an airline is hard. Weather and mechanical problems and back luck and IT problems cancel and delay flights, so they work hard to recover.
Maybe the maximum denied board compensation should be even higher, though that's not clearly an issue. When the Department of Transportation began regulating denied boarding in the 1970s, there were about 150,000 involuntary denied boardings in the U.S. per year — and now with many more passengers the number there are in the 40,000s. As flights have gotten more full, the percentage of passengers denied boarding has gone down.
The real solution here is to change the culture of law enforcement in aviation. As soon as there's even a misunderstanding between passengers and crew, that can trigger law enforcement. The assumption is that the passenger is always wrong, the airline backs its crew, and there's tremendous risk to the public. Not every customer service situation is a crime.
This is in no way limited to being a United issue, it's endemic to American society and aviation as a whole. It's a function of the growth of the security state in response to 9/11. We've come to accept it, and indeed we get it from the TSA day in and day out. Until that changes, incidents like these are likely to repeat themselves.