It's simply disgusting what happened to the doctor booted from the flight in Chicago on Sunday. Watching the videos of the incident is hard, it's disturbing, and cringe-worthy. And that's just watching, even now, several days later. That's not actually living it, the way Dr. David Dao did.
Outrage can be useful in focusing attention and agitating for change. It can also act as a fog making it difficult to see clearly, internalize facts, and target problems correctly.
There are actually some hard questions that led up to Sunday night's incident.
While it was an unusual decision to send crew in place of passengers on United flight 3411 Sunday night from Chicago to Louisville, it was a decision that may have made sense. The plan was to inconvenience and compensate four passengers and avoid having to cancel a full flight of passengers and probably even more — without those crew members they might have to cancel or at least substantially delay the flights later in the day operated by the same aircraft, causing even more passengers to miss their own appointments or returns home and missing further connections still.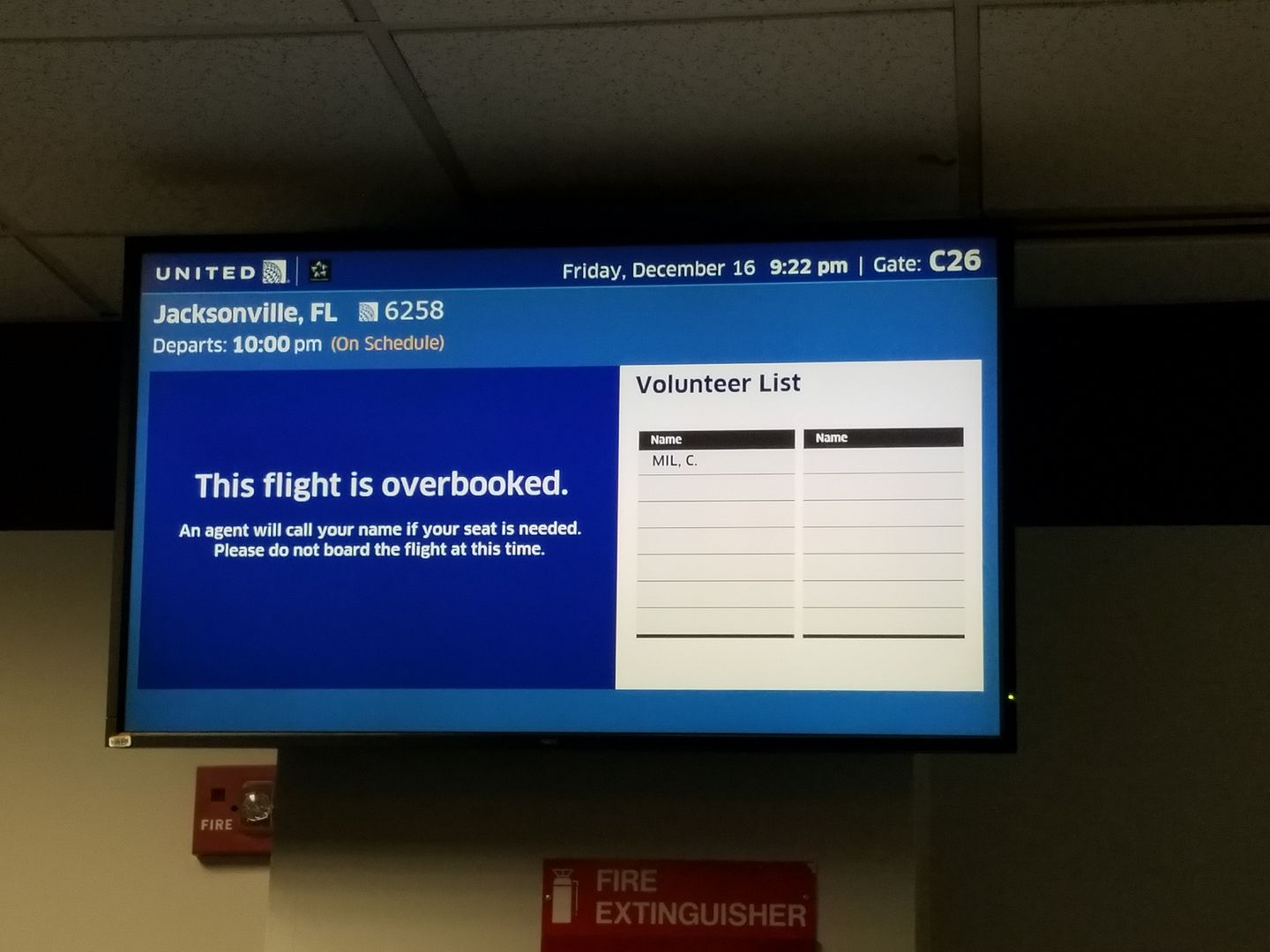 It's easy to second guess whether crew should have been sent on a different sold out flight, and assert that the airline should simply be able to send crewmembers via Uber (even though the airline doesn't get to send its employees wherever it wants however it wants, and the length of the drive would likely have meant delaying the flight they were supposed to work while they got legally required minimum rest hours).
Maybe the airline should have valued the passengers they were bumping more than the greater number of passengers flying the next day. In retrospect they certainly wish they had come up with some number beyond the $800 and a hotel night they were offering customers to voluntarily give up their seat.
Apportioning Blame
Tough operational questions for an airline shouldn't end in a passenger who purchased a ticket and boarding his flight being dragged off the plane and bloodied by police especially for what even seems like arbitrary reasons or the mere convenience of an airline.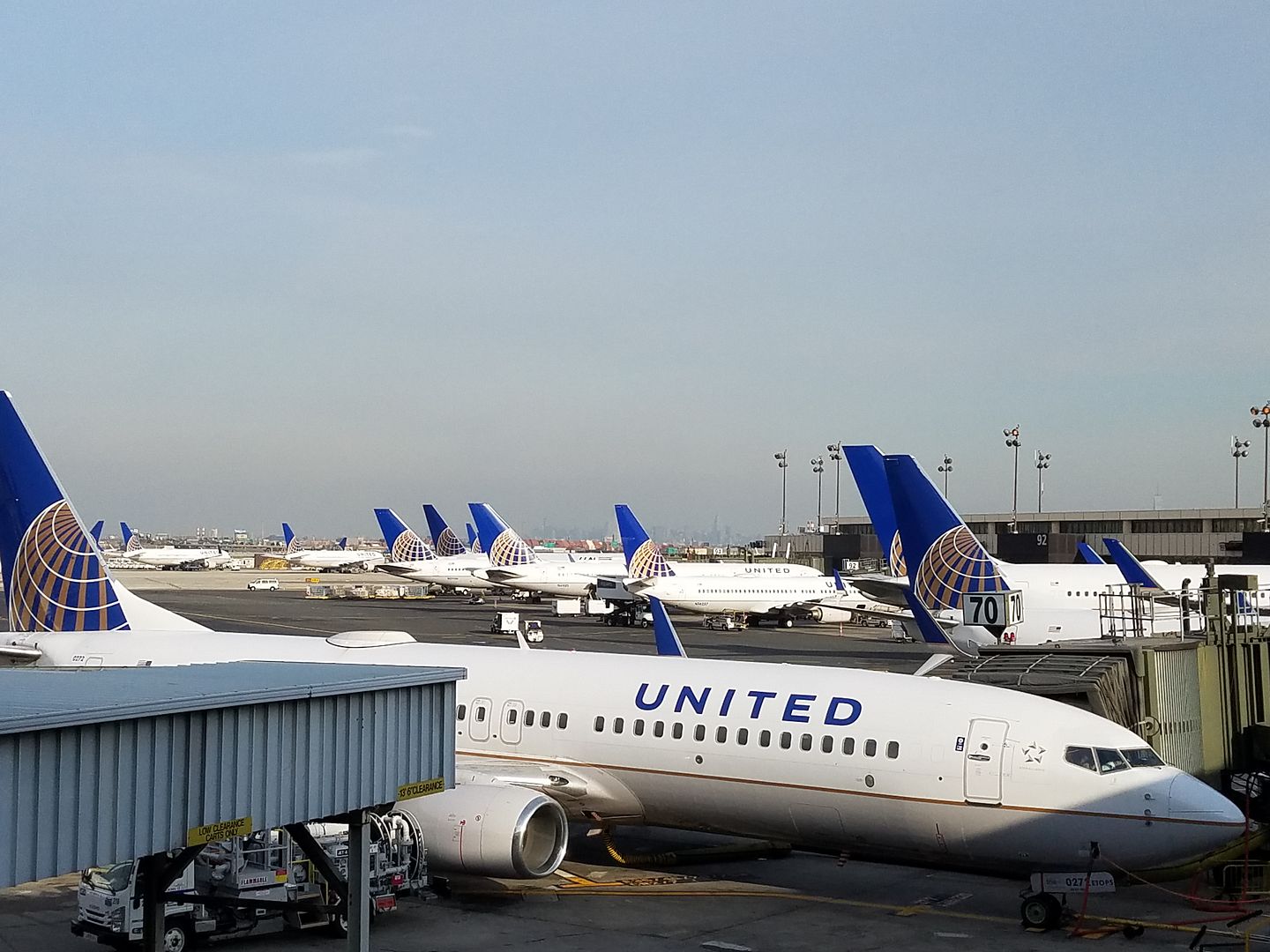 What United Did Wrong:
They created the situation.
Though the airline's initial PR statement after the incident correctly pointed out that the flight was operated by their United Express contract carrier Republic Airlines, they exert tremendous control. The decision to send four crewmembers on the flight in place of passengers, because they were needed to operate another flight (and not inconvenience many more other passengers) was either not made quickly enough or communicated to the gate quickly enough, so that voluntary or involuntary denied boardings could take place before passengers got on the aircraft. It's not clear this matters legally or even ethically, but passengers feel differently being moved out of seats they're already sitting in, and react differently as a result.
They called the police on a customer who had a valid reservation and boarding pass for the seat he was sitting in. I do think the airline was within standard industry practice in asking the passenger to give up his seat. However it's incumbent upon them to explain and solve the situation with the customer, to diffuse the situation not escalate it. Airlines call the police too quickly and too frequently as soon as there's a disagreement with an employee and that has to change, not every customer service problem is a law enforcement problem.
What the Aviation Police Did Wrong:
This is far simpler: excessive force. They didn't de-escalate the situation. They acted as United Airlines private security and it shouldn't be their role to simply carry out instructions from the airlines as its enforcer. They did so dragging the passenger on the ground and bloodying him, breaking two teeth and also his nose. All 3 responding officers have been placed on administrative leave.
I've argued since the beginning that the singular focus on United has given the airport police force — which caused the actual injuries — too much of a pass. If the officers hadn't caused the passenger injuries this wouldn't be a story, and they deserve their fair share of blame.
Government Protection for the Airlines
United hasn't offered more voluntary compensation because if passengers aren't willing to take $800 in travel credit and a hotel night (much lower amounts usual generate more than enough takers), they could always just involuntarily bump passengers and they won't owe more than four times the one way fare of the passenger — capped at $1350 but frequently less (and in some cases the formula and cap are lower, or even nothing at all).
DOT regulations have acted as a price ceiling. And it's very difficult to sue an airline for anything other than explicit violation of its own contract of carriage.
Yes, an airline 'ought' to want to avoid situations like this one and generate good will and that should be worth more compensation. Delta is already increasing flexibility of agents to do just that.
However situations like this don't come up very often and simply hadn't been fully taken into the equation. United acted the way their procedures dictate, and they'd argue consistent with DOT rules and their contract of carriage.
There have been plenty of arguments about that, and ultimately the Department of Transportation answers to politicians and juries may be angry enough that findings could side with the customer. But United's legal position isn't clearly wrong.
The Most Controversial: Passenger Should Have Gotten Off the Plane
I don't expect the passenger to know in the moment whether the insistence that he leave the aircraft was a valid legal order or not. He certainly felt it wasn't fair that he was being ordered to get off the plane and it was awful for him.
Since it does offend a certain fundamental sense of fairness people feel, he's being treated as something of a civil rights hero, speaking truth to power and expressing a collective frustration with airlines.
I don't think it's 'blaming the victim' to say that while United created the situation and the police responded with excessive force, that it's a good guess you're better off backing down in the face of three responding officers. To be clear: the man did not break his own teeth, the police did that, and it was neither necessary nor appropriate. However I do think he should have gotten off the aircraft when ordered to do so.
Flights cancel and passengers get stranded and the best thing to do is take the next best solution into your own hands, if he had taken his $1000 cash compensation and spent four and a half hours in a $300 Uber (driving would likely have been cheaper but let's assume he'd be too tired) he would have been exhausted and maybe in no position to work the next day but he'd still be better off, leaving aside any potential settlement he's likely to receive for the incident.
It's fine to say that someone else could have taken Uber too, but sometimes travel and life sucks and you do the best you can.
How to Prevent This From Happening Again
Involuntary denied boardings are rare, about 46,000 a year for the major US airlines and down about 70% since deregulation. They've continued to fall even as planes have been more full in recent years.
Airlines are already announcing new policies. Delta gives their staff more discretion to offer compensation. American says they won't take passengers off the plane that have already boarded. And United won't call the cops anymore… maybe.
Overbooking isn't the problem and shouldn't be banned. Customers change plans, and in most cases don't forfeit the full value of their ticket when they do. Overbooking — which wasn't even the situation here — ensures more passengers wind up in seats. That means the cost per passenger is lower and ultimately ticket prices are lower. End the practice and ticket prices will rise. You may feel that's desirable but recognize that it redistributes wealth from less well off passengers to more well off passengers.
Airlines need to continue to get better managing denied boarding situations. Delta does a good job not just soliciting volunteers at check-in but also taking bids for volunteer compensation which keeps its costs down. And now they may spend more money in limited cases where they're not getting volunteers now. Over time airlines may get better at managing bidding situations at the gate. The key consideration is that every idea for how to make things work better has to factor in time which is the most precious commodity as an airline tries to get planes out — ensuring the plane doesn't miss its takeoff window and crew don't exceed their maximum duty hours, and also that delays to one flight don't cascade downline to other flights as well.
Airlines have learned there's a difference — to customers — between bumping passengers that have already boarded and doing it prior to boarding. Whether there's a moral difference or legal difference, it's clear that the public feels the two situations are very different. American has said they will not bump passengers that have already boarded, and an internal United memo suggests they will not bump passengers who have already boarded in favor of employees. As rare as involuntary denied boardings are, involuntary denied boardings after passengers are seated are even more rare, so these are fairly low cost commitments to make.
Airline 'customer service' culture needs to de-militarize. In the years since 9/11 disagreements at the airport or on a plane are more often treated as potential disturbances and security threats. Airlines call the police on customers, or more frequently threaten to. That's a dangerous byproduct of the security environment, it didn't happen intentionally, but this incident makes crystal clear that the wrong first reaction is calling the police, and the wrong reaction to the police is to serve as an airline's private security force.
United's CEO Oscar Munoz says his airline will no longer call police in a similar situation — unless safety or security is involved and of course that's left to the judgment of the individual employees, the same employees who called the cops this time. There needs to be greater clarity of what situations require the cops, the police shouldn't be treated as an airline's private security or enforcement team. And there should be training of employees on this new point of view, not just at United but other airlines as well.