Hilton's third quarter promotion is Triple Your Trip — Friday, Saturday and Sunday nights earn triple points from July 9 through September 30. Monday through Thursday stays earn double points.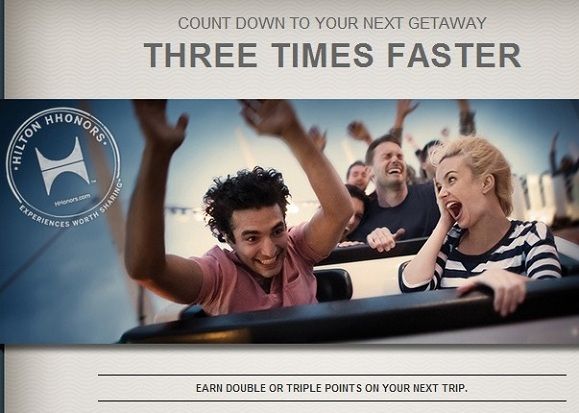 You should register for the promotion even if you don't anticipate staying at a Hilton property between July 9 and September 30. That's because if you do wind up unexpectedly or last minute with a Hilton stay, you'll probably forget to go back and register. It's easiest just to click the link and enter your HHonors number and be done with it.
The promotion isn't lucrative enough that you should be shifting any stays towards Hilton, especially after this year's devaluation of HHonors points. The bonus more or less just makes up for how much less Hilton points are worth than a few months ago for higher-end redemptions.
But earning more points for stays you'll make anyway, rather than fewer, is of course better.
And since hundreds and hundreds of hotels aren't participating in the promotion you'd have to be mighty strategic to actually intentionally shift business to Hilton for the promotion anyway.
My advice is register, and if you happen to stay with Hilton, great you earn extra points.
The promotion also makes earning "points and points" more lucrative than it would otherwise have been — this is a double points promotion and not a double miles promotion.
Hilton lets you 'pick your earning style' .. earning HHonors points and either more HHonors points, variable miles based on your spending, or fixed miles per night/stay. (Here's my previous discussion of Which Frequent Flyer Program to Double Dip With.)
On cheap one-night stays, points and fixed miles is usually best. You don't earn the fixed miles on award stays though, so I shift my earning style for award nights — though admittedly sometimes I even forget.
This promotion ups the relative value of 'points and points' earning preference which you can change when logging into your account.
---
You can join the 30,000+ people who see these deals and analysis every day — sign up to receive posts by email (just one e-mail per day) or subscribe to the RSS feed. It's free. Don't miss out!