I spent a good bit of my work day on Saturday in the American Airlines club on the B concourse of the Phoenix airport.
Between observing the check-in and customer service counters, and talking with gate agents and other employees to get a sense for how the integration of US Airways into American was going, I also needed to get some writing done and make some phone calls.
The lounge is one floor up in the terminal between gates B5 and B7, and is one of three American clubs in Phoenix (the other two are on the A concourse, one of which is currently closed for renovations.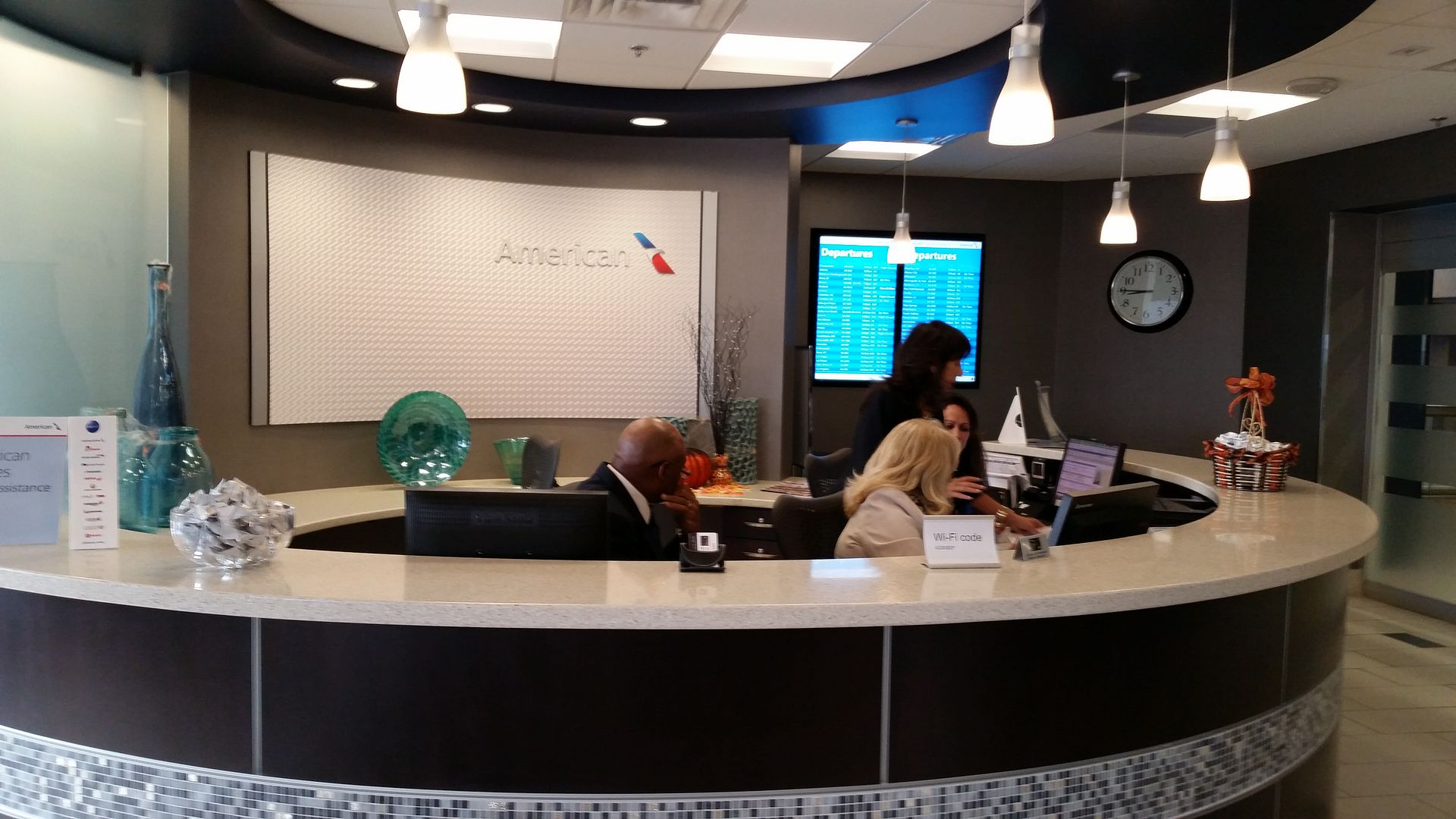 The club is small but very attractive and while reasonably full wasn't overcrowded (admittedly on a Saturday morning).
The lounge has good views of the tarmac, though the shades were drawn over many of the windows to keep out the rising sun.
Naturally they have the new 'standard' Admirals Club morning spread of fruits, breads, yogurt, and cereal.
There's a bartender, and you can get that morning bloody mary.
There were myriad open work carrels with power ports (though I wish each workstation had more than one AC outlet and one USB charging port) and the internet worked well.
The staff were exceptionally friendly and welcoming. The only negative I'd offer is that as legacy US Airways employees they are working off of a much more automated version of the airline's reservation system than some legacy American agents — so they may not be able to work some of the miracles during irregular operations that I've experienced in American clubs in the past.