Update: American offers an explanation
---
Andrew Hazelton, an American Executive Platinum who is reconsidering keeping that status, shared his experience flying Los Angeles – London on American on Friday.
He checked in for his flight and was told there were 8 seats open in business class and he was second on the list. At the time the flight closed he was third on the list and no upgrades appeared to be processed at the gate.
There were four open seats on the seat map. He says he was the last to board and saw open seats in business class as he went back to coach.
Often there are explanations — or at least plausible rationalizations offered by the airline after the fact — but it's become an almost daily occurrence it seems where I'll either hear from a reader or see someone mention on Facebook that a flight took off with empty seats up front while they were left on the upgrade list.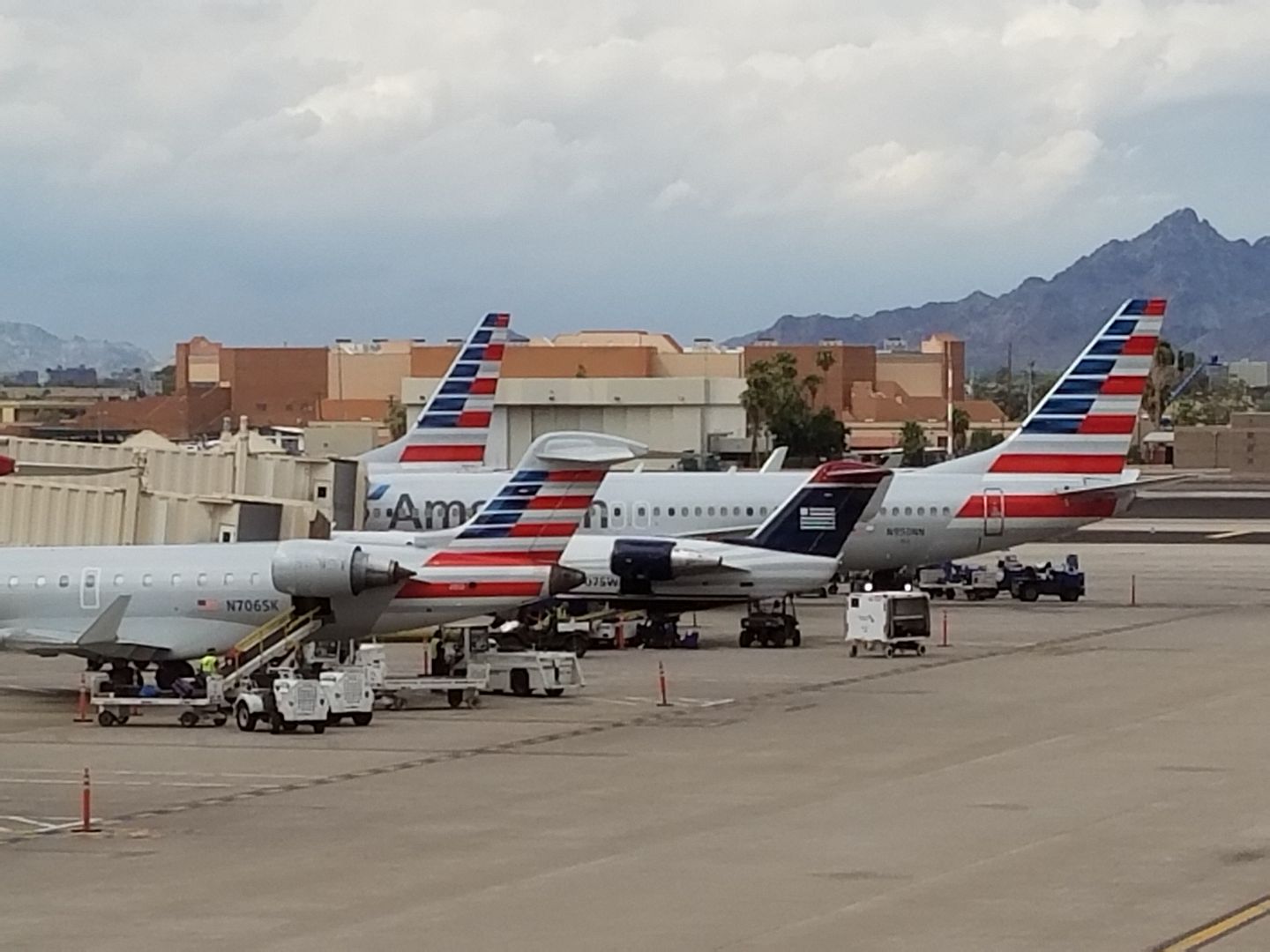 I've written that there's a new way to jump the upgrade queue at American, just being at the gate. Gate agents have been skipping over people who aren't present at the gate when they run the upgrade list. This seems to happen most often at legacy US Airways stations like Philadelphia, but I'm not certain it's limited to those.
I've written extensively about "D0" and the perverse incentives for airline employees. Gate agents start boarding early, before published boarding times. (And where American has instructed agents to board early, they haven't invested in IT changes to update boarding passes, even mobile boarding passes.)
As a result passengers showing up at the gate on time find that their plane is halfway boarded or more. They may not get overhead space. So passengers have to show up at the gate early if they have carry on bags. And they have to hope their plane is on time, because American is also not very good about updating boarding and departure times. This combines to waste tremendous amounts of passenger time.
A part of these pressures to get things moving early is processing upgrades in whatever manner seems most time efficient to the agents. Clearing people who turn out not to show for the flight and then going back and clearing more people or even going onboard to move passengers up takes up time and risks their D-0 mandate. Some agents just clear people waiting at the gate before boarding begins.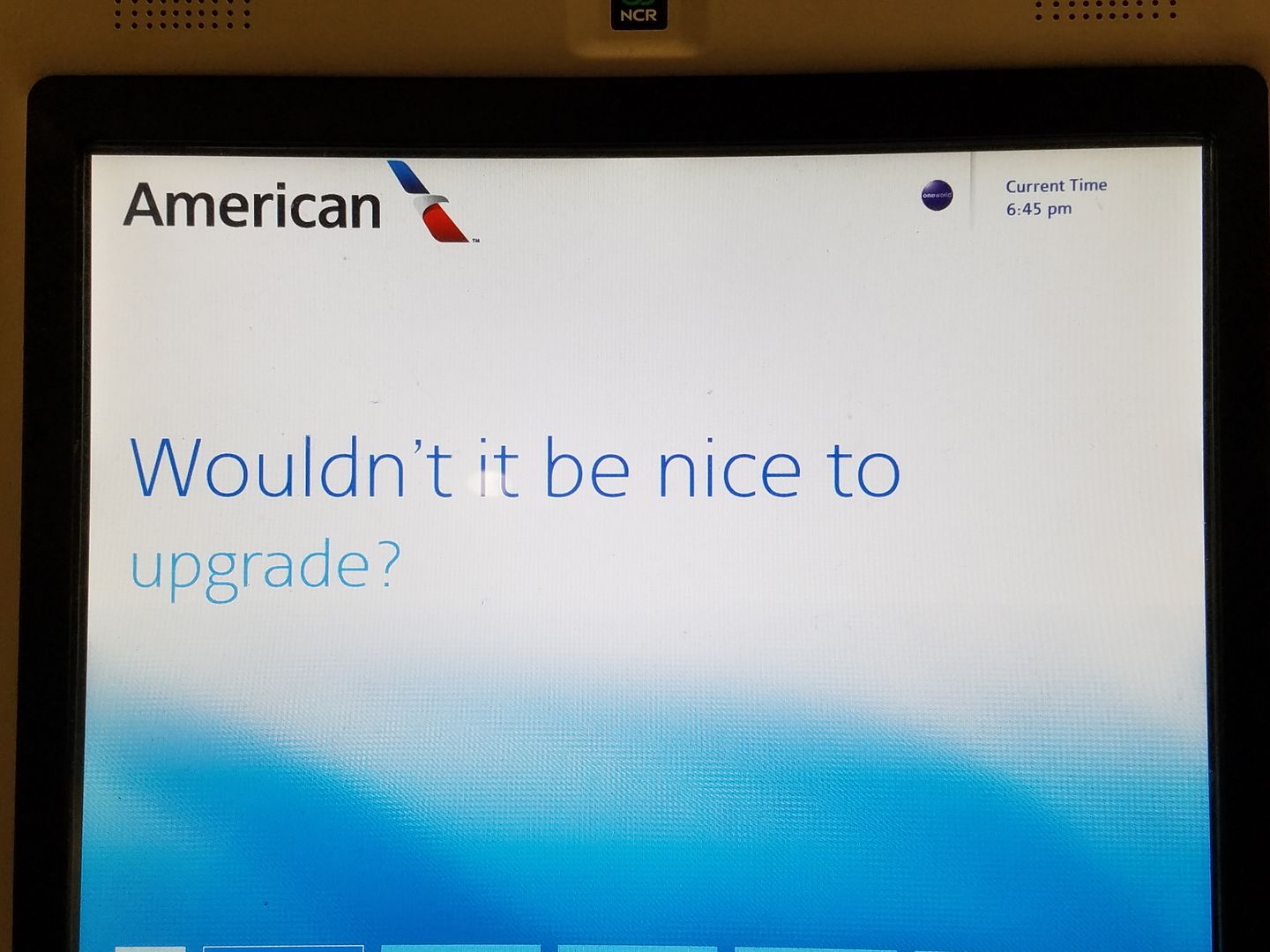 And some agents – it seems – don't clear people at all. I witnessed something similar (though not identical) myself a couple of months ago. In that case the gate agent did work the upgrade list. Someone no showed. And they let the first class cabin go out with an empty seat rather than working it again. (After the doors closed, I watched a member of the crew moved up from economy into the empty seat.)
American wanted to know flight details and seat information. They wanted details from Andrew Hazelton as well. But judging from the frequency I'm hearing about such things this does seem to be a recurring issue, likely driven by the D0 obsession — where every procedure that honors the customers' time goes out the window because if they can push back exactly on time they're likely to arrive on time — that hasn't even led to a respectable operational performance.
Indeed, according to the Bureau of Transportation Statistics, more than 1 in 5 mainline American Airlines flights has been delayed during the first 9 months of 2016.
Sometimes customers see empty seats, know their on the upgrade list, and resent it. Although they might not have been the next to clear. In this case it sure appear as though an Executive Platinum customer flew in coach Los Angeles – London when his upgrade would have cleared. There appeared to be enough open business seats than where he was positioned on the waitlist. (The seat map can be imperfect when the doors close, but he explains he was last to board and saw the empty seats.) American's policy is to process properly requested international upgrades into empty seats. They just don't always seem to be doing that.