As hotels look to cut costs, some cut back on daily housekeeping while others eschew room service carts and trays for brown paper sacks.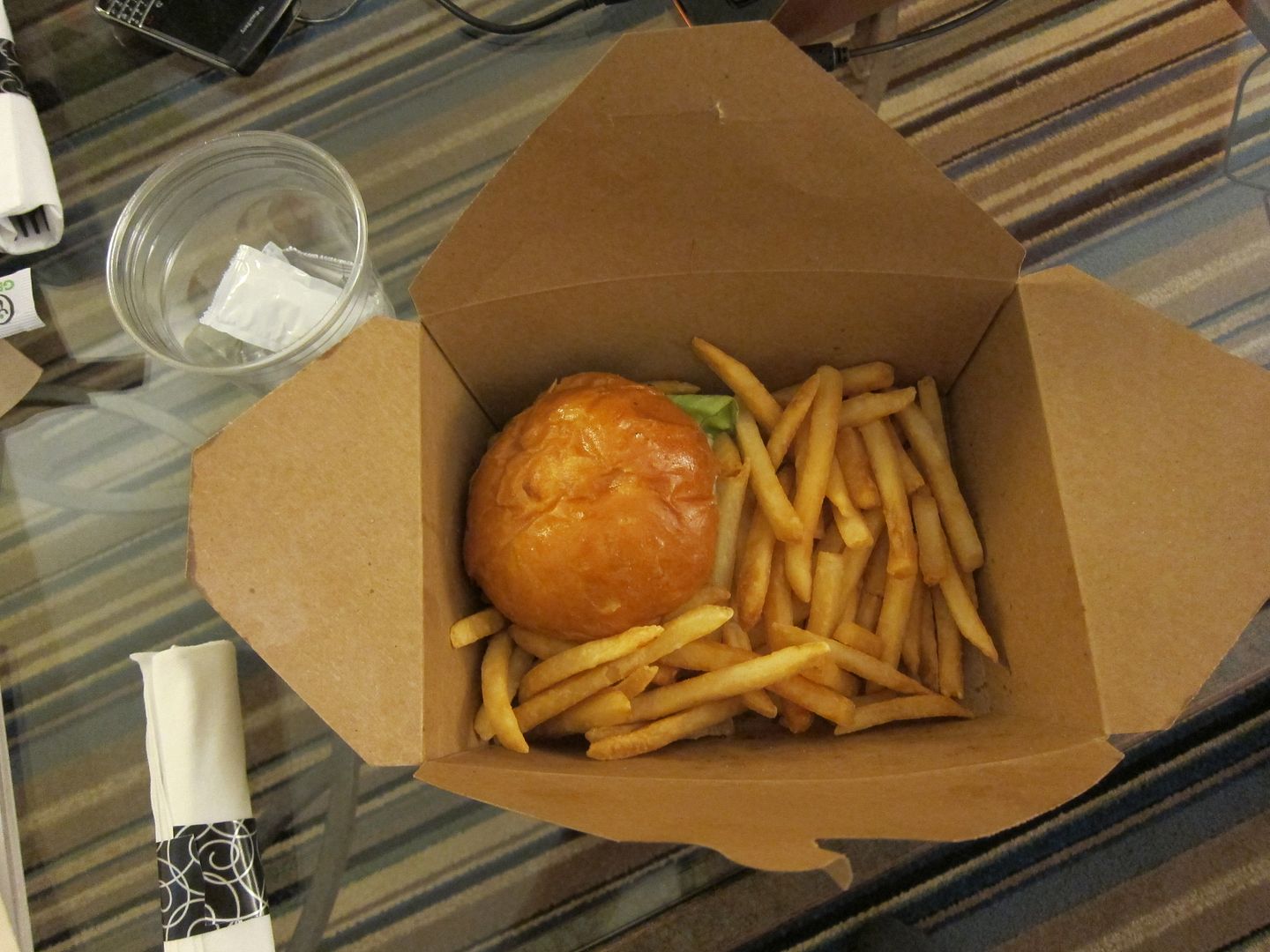 Still others eliminate the offering altogether replacing it with grab 'n go (at the Marriott Key Bridge outside DC they'll charge you to deliver from their grab 'n go). Wyndham Hotels is partnering with DoorDash for 'room service'.
While the decline in room service may have something to do with sex and drugs, it turns out that room service for dogs and cats is on the upswing.
The Rittenhouse Hotel in Philadelphia has a dog room service menu. The Four Seasons Philadelphia will have one when it opens. Loews Philadelphia has a dog and cat menu. Loews has been offering this for 19 years,
[C]hef de cuisine Joe Thomas Jr. whips up Bow Wow Tenderloin of Beef ($16), an 8-ounce center cut choice steak filet with eggs and rice, and Kitty's Salmon Supreme ($13), a filet of Verlasso salmon.
Westin hotels of course have long been pet-friendly. They have Heavenly dog pets and bowls, and don't charge a pet cleaning fee unless you (they) soil the room. That's made Westin a favored brand of pet owners bringing with it significant business. The Philadelphia Loews on the other hand has a $40 pet fee, but anyone ordering Bow Wow Tenderloin plus tax, service charge, and delivery fee likely isn't going to find that material.
In other words pet room service is a way of targeted marketing to pet owners with significant disposable income, who are willing to fund high margin travel.
It turns out that the cooking doesn't differ substantially between human and pet menus, it really is all just marketing, although pet meals tend to be low sodium. At the Four Seasons their menu includes "the Scooby Doo ($36), a beef wagyu filet mignon served with roasted potato, haricots verts and chives, and the Gidget ($28), a Lancaster Farm cassoulet with organic farro, rainbow chard, turnips, zucchini, heirloom cherry tomatoes and tarragon."