Two weeks ago I wrote that Etihad First Apartment award availability from Abu Dhabi to New York JFK was wide open. It still is.
I've argued that this is the very best first class in the world.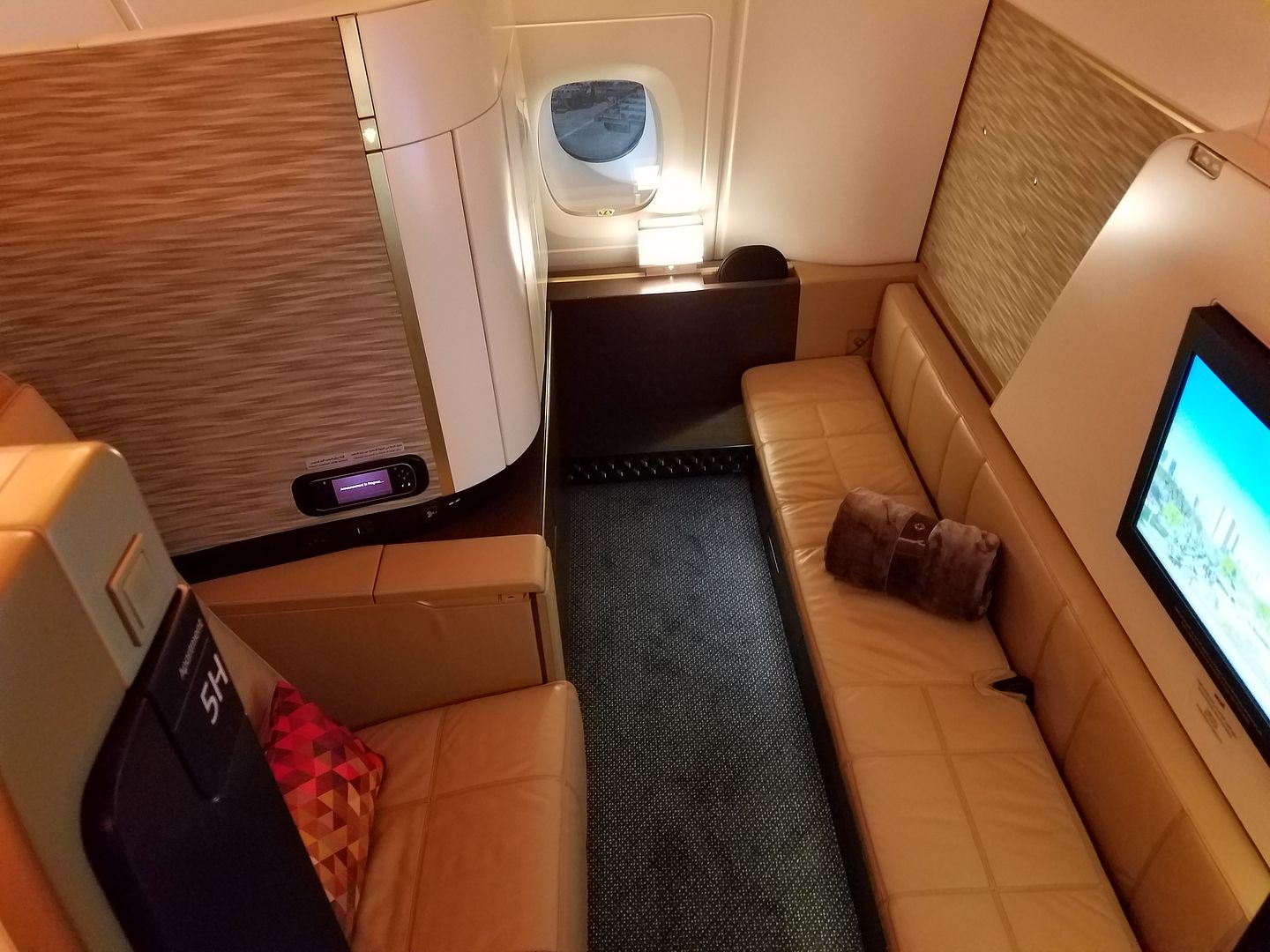 It's not perfect, liquor isn't super premium and some people find the best hard (I find it very comfortable). But it gives you more space than any other first class (separate seat from bed, and when your bed is made the space is still large enough to walk around inside your suite). It has a shower onboard. And the menu is perhaps more customizable than on any other airline in the world.
The only U.S. route that gets the Airbus A380 which has this product is New York JFK, and in a matter of days the route will do double daily A380.
Frustrating to many, though, when you search award space on Etihad's website only Abu Dhabi – New York JFK appears to be available — not flights originating in New York. It turns out that's an optical illusion of sorts, and there's a trick to book the New York JFK – Abu Dhabi space that doesn't appear as though it's available.
Etihad first class awards, especially on the New York JFK – Abu Dhabi route, don't show up when American AAdvantage reservations in the U.S. searches for them. You need to call American's Australia reservations center located in Fiji (61-02-9101-1948) if you want to book the space.
Etihad never shows first class awards from New York JFK to Abu Dhabi when searching one way on its website (and often not on other routes, either). You only find Abu Dhabi to the U.S.
However there's a trick if you want first class awards from the U.S. to Abu Dhabi. For awhile this trick stopped working, but it appears to work again.
Search roundtrip from Abu Dhabi to the U.S., and the return flights from the U.S. to Abu Dhabi will show up on the Etihad website. And American's Australia reservations can book them.
Searching one way on Etihad's website you'll see that New York – Abu Dhabi flights (both operated by Airbus A380s with Etihad's First Apartment starting in June) show that saver awards ("Guest First") are sold out.
However if you search for a roundtrip on the Etihad website, originating in Abu Dhabi (so Abu Dhabi – New York JFK – Abu Dhabi), then availability will show up for the 'return flight' New York JFK to Abu Dhabi.
The very same flights that showed unavailable for first class saver awards show up as available as the back half of a roundtrip.
Ring up American's Australia reservations, and they can see the one way New York JFK – Abu Dhabi flights you've just found.
Put the award on hold, then when you're ready to issue tickets ring up U.S. reservations. And since the award cannot be booked on the website there's no US call center fee to ticket.
Etihad availability far in the future is outstanding, and Abu Dhabi is a great connecting point for trips to the Mideast, India, or even the Maldives.