My award booking partner Steve Belkin and his wife have been traveling abroad for a month, most recently in Mozambique. (He's been teaching scuba diving.) They faced the question whether to return home to the virus as it spreads in the U.S.,
Which would be safer — my position to "duck and cover" in the remote beach hamlet of Tofo, where there are zero confirmed cases, but almost zero medical facilities? Or Julie's position of hightailing it back to the United States amid escalating confirmed cases, but also first-world medical facilities?
Steve laid out the case to his wife: "quarantined in Tofo [where there are few outsiders, and a young population, in] 85-degree weather, a $300-per-month beach hut overlooking beautiful crescent beach, $9 fresh fish dinners, with more palm trees clustered together than people? We could hold out for months with the Mozambique cost of living" while noting it would take them five flights to make it home. His wife, an ophthalmologist, felt an obligation to be near family and patients.
He knew if they left they wouldn't be able to return for some time. If they didn't leave soon they might not be able to return. Given hours to decide and neither one willing to concede, they decided to go separate ways for now.
Happy endings are reassuring and sad endings are regrettable, but for us, the coronavirus has created a perplexing utter lack of an ending. A marriage suddenly in suspended animation and a speedy resolution squarely out of our control, likely for months.
Steve can't be stuck at home. I first corresponded with him when he was in Northern Thailand, working as a labor broker hiring disabled Thai rice farmers to travel back and forth between Chiang Rai and Chiang Mail each day – crediting flights to United for 1K status after 10 days, or to Aeroplan where miles could be redeemed for any business class seat on the airline. His plan worked until the DEA stepped in (after local agents first became clients to have their own 'local' 1K customers with international upgrades at their disposal). Having locals fly 5 times a day out of the opium capital of the world without any checked luggage set off every alarm in the drug warrior system.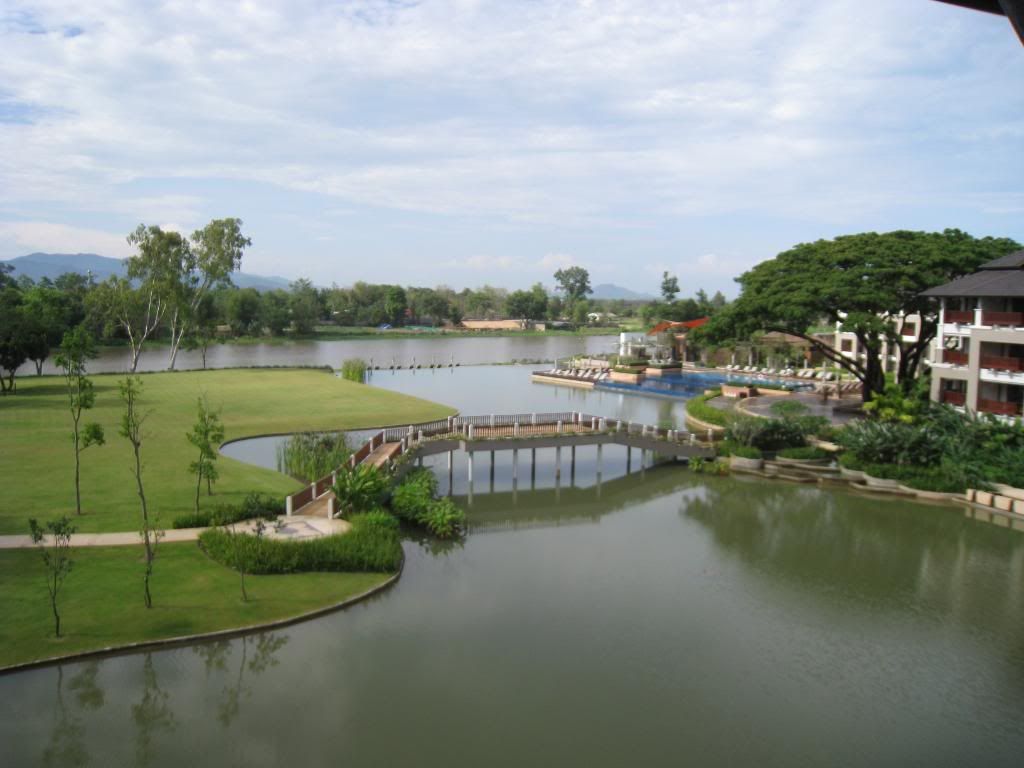 Le Meridien Chiang Rai
I don't think I could make that same choice – I couldn't be away from my family even if it meant giving everything else up. If things go south there quickly, though, he's still got an opportunity – on March 30th the U.S. government is providing a commercial flight from Maputo back to the States.
James Post, on the other hand, thinks the U.S. elderly should escape the U.S. to Thailand, although his plan is postponed while the country is in a partial lockdown. In his view Thailand is responding to the virus better than the U.S., it isn't nearly as widespread, it's an affordable place to 'wait it out.'
Given that the US government is strongly recommending against travel I suspect there will be a lot of criticism of this plan. While there are many places safer right now than the U.S. I'm torn about Thailand compared to some of those. Infections there may be far greater than reported. And while there's advanced health care in Bangkok, more remote and poorer regions of the country less so. I shared my criticisms with Post and he pushes back that hospitals in Chiang Mai are excellent as well. I don't think that really rebuts the concern.
Taiwan, which has been among the most effective at containing the virus, has even suspended transit passengers March 24 – April 7. Singapore has done so as well. It's becoming increasingly difficult to even make the choice of come home or leave. At least for awhile that decision is being made for us.