Two years ago I shared a trick to dealing with a stinky lavatory. You wouldn't think this would be a major problem in the grand scheme of things, but it is — both from a passenger experience perspective but also for airline operations. British Airways once had to turn around a Dubai flight because the lavatory smelled so bad.
The secret is this: used coffee grounds.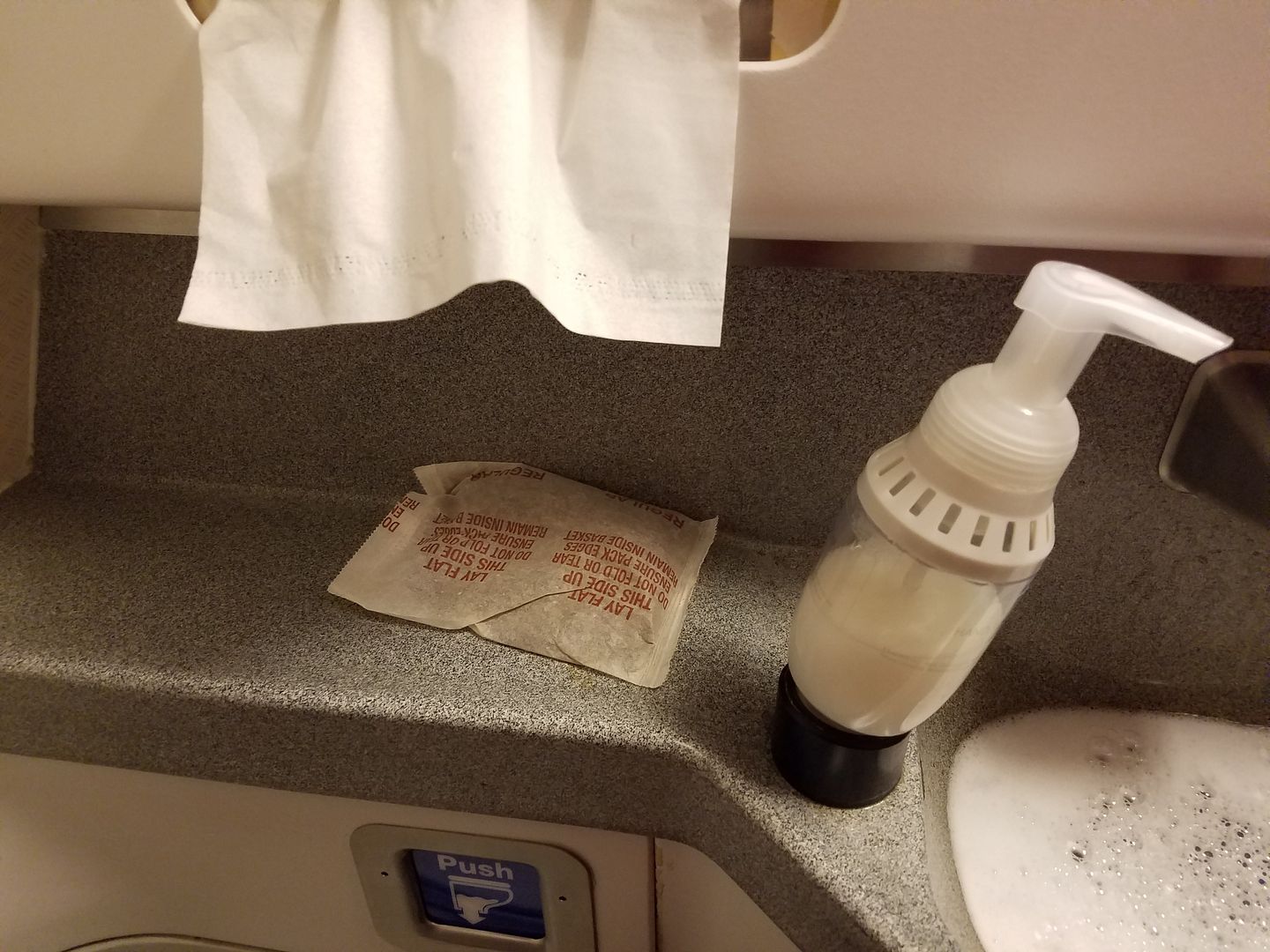 However it's much more effective if you open up the package and let the coffee grounds do their work. That's what a flight attendant did on my Dallas – Seattle segment earlier in the week.
By the time I found myself in the lavatory as we entered final descent there really wasn't an issue in there at all. I did have one concern, though. She used a nut ramekin to hold the coffee grounds.
I know these will be washed. But now I'm a bit afraid to take the nuts on my next flight.