Booking Qantas first class awards but not being able to find American Airlines space Austin – Dallas to connect to it reminded me that it's worth reminding you of why this can be a huge headache when you travel (and not just because you have to buy a domestic flight when booking a ticket with miles) — but that there's also something you can do to get around the hassle.
American Airlines has what I think is the single most consumer-unfriendly policy in travel. They won't through-check bags on separate tickets.
US Airways was the first to have the rule, but American has taken it much farther.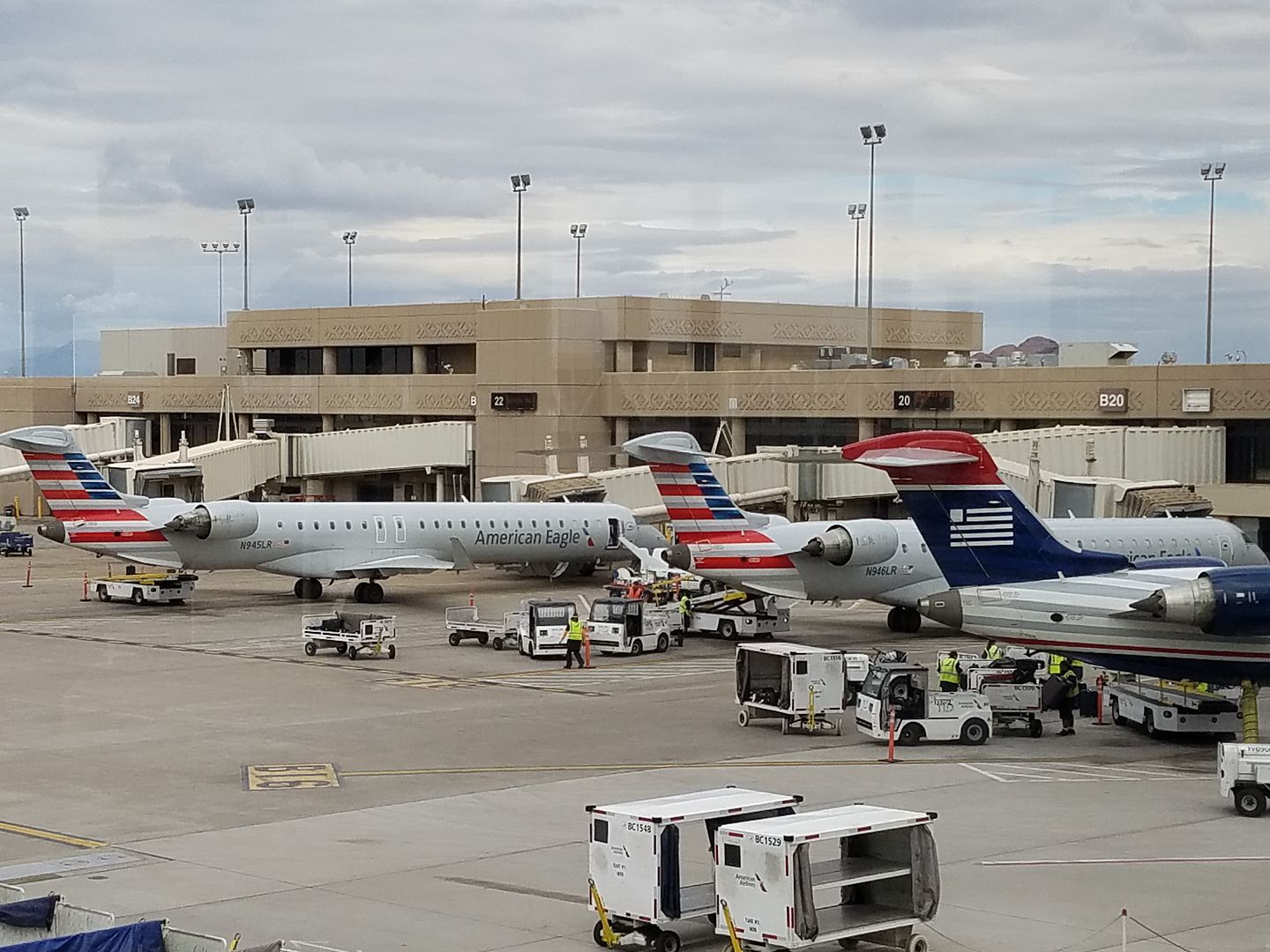 In 2012 US Airways stopped through checking bags on separate tickets because they wanted to keep your full checked bag fees. The Department of Transportation said you could only be charged for checked bags once, so airlines figured out a way to stick it to you — charge you for checked bags, not pass those bags onto another airline, so that airline could charge you for your bags also. The unintended (but predictable – because it was predicted) consequence of this DOT rule to help customers was to leave them worse off.
Delta quickly copied and so did United, but these airlines let you through check bags on separate tickets still if travel was on an alliance partner. That's the policy American moved to after US Airways management took over.
On June 1, 2016 the oneworld alliance stopped requiring its members to through check bags on separate tickets. American specifically said they wouldn't make this change. They lied. A mere month later they announced no through checked bags on separate tickets — even if both tickets were for travel on American Airlines.
Cathay Pacific and Qatar both tried this but quickly reversed course because it's unabashedly a bad idea and nothing but punitive for customers.
Airlines aren't even making more money on checked bag fees, in most cases there's still free checked bags for international travel (outside of new Basic Economy fares) and certainly premium cabin passengers and elites don't pay checked bag fees anyway but the policy applies to them.
American though doesn't want you to take advantage of fare deals to one city and then buy a connecting ticket so this is a way to try to get you to spend more money on tickets in order to avoid the hassle. And how big a hassle is it?
For international travel this may mean having to clear immigration and customs when you wouldn't otherwise need to. That may even mean having to get a Visa. So it's not just extra time you need. And oh by the way the airline isn't telling you about these requirements.
Ironically American will still protect you during irregular operations when traveling on separate tickets even though they won't through check bags (though many agents don't know about the protection policy).
This is a trap you have to watch out for when booking award tickets.
American award availability is bad.

So if you find international award space on a partner, you often have to buy the American flight to get to the international gateway city.

But if you do that American isn't going to let you through-check bags onto their partner airline. You have to collect your bags and then re-check them with the partner.
There's no fare benefit and there's no checked bag fee benefit to doing this. It's just punitive.
There is a workaround, but most customers don't know this, American doesn't really publicize it, and not all agents know how to do it.
Book your award ticket

Then sell the paid travel inside the existing award reservation.
American will allow you to through check bags on separate tickets if:
Those tickets are in the same reservation

One ticket is for award travel

And that travel is on a oneworld partner (but not partners outside of oneworld)
This workaround is no help if your award travel is on a partner outside of oneworld like Air Tahiti Nui, Fiji Airways, Alaska Airlines, Etihad, or Hawaiian. There you're just hosed. As much as anything it's one of the things American did to kill my loyalty.