Do I even need to mention that he was drunk?
Onboard United flight UA1683 on Tuesday night a passenger "grabbed the thigh of the woman next to him" immediately after boarding. She swatted his hand away, he did it again, she told him to stop and he didn't. So she went to the back of the plane for help from a flight attendant.
Changing her seat to one a row back and across the aisle didn't manage to stop him from trying again. Although since she was harder to reach he also moved on to other victims.
Campos said she overheard the man asking to kiss the woman in the window seat of her row and touching her face while she told him to stop. The flight attendant moved that woman to a seat directly behind the man, Campos said.

The man then repeatedly touched Campos' fiance across the aisle, and she told him not to touch her, according to Campos' account. He continued to turn around in his seat and stare at Campos and the other woman who had been in their aisle, Campos said.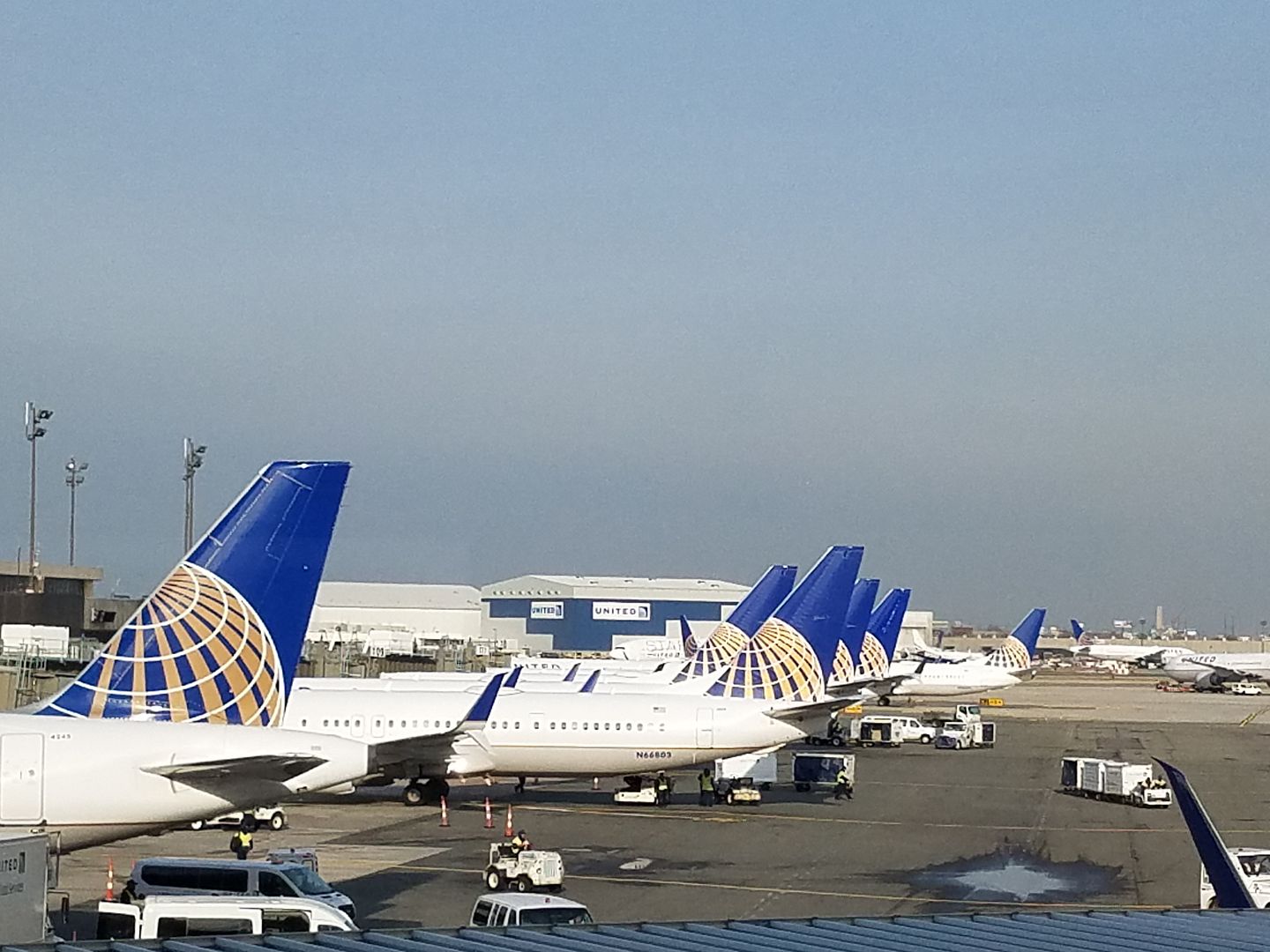 United Planes Parked at Newark
She pressed her call button wanting a flight attendant's help but the aircraft was in final approach so there was little that could be done, "It continued to escalate, and the only reason it ended is that the flight was ending," she said.
Was sexually harassed on @united flight late last night to BUF. 1 attendant was helpful, and man arrested at gate. Shocked by lack of coordinated response by united to ensure passenger safety. Man kept touching me and others until very end. #dobetter #unitedAIRLINES

— Katie Campos (@KatieCampos9) December 20, 2017
United reports that the captain had radioed ahead for law enforcement to meet the aircraft, and the man was removed on arrival in Buffalo. Given the short duration of the flight there really wasn't much of an opportunity to divert and have him apprehended more quickly. It seems the only alternative inflight would have been to physically restrain the man who allegedly had been drinking before boarding the aircraft.
The 282 mile flight is blocked at 1 hour and 25 minutes, but as much of that is on the ground in Newark as in the air. Harassing one woman for every 15 minutes in the air surely must compete for some kind of record of awfulness.
---
CitiBusiness® / AAdvantage® Platinum Select® Mastercard®
Earn 65,000 AAdvantage miles.