An 8 year old girl named Eleanor lost her teddy bear — named Teddy — on Wednesday night after arriving in Detroit on a Southwest Airlines flight from Dallas.
At bedtime she realized her bear was gone. Her mother called Southwest and filed a lost and found report. Then she went on Facebook:
How might one go about posting an amber alert for a missing Teddy?
Last seen: Detroit Metro Airport North Terminal on 12/21/16 at 6:05pm. Looks similar to the one pictured though more….ahem…"loved".
Name: Teddy
Sex: nonconforming
Height: approximately 12″
Race: bear
Weight: negligible
Reward: 8 year old girl child's undying appreciation
If seen, contact parental units of said girl child.
Authorities (DTW lost and found/airline lost and found) have been notified. #operationteddy
It turns out the girl's mother went to school with Southwest ramp agent Steven Laudeman. He searched the airport and eventually found the bear near a trash by Spirit Airlines baggage claim. He wasn't in the trash. The bear was safe. And he took the bear on an adventure.

Credit: Steven Laudeman
The bear visited a Southwest Airlines cockpit.


Credit: Steven Laudeman
Teddy picked up the obligatory engine selfie.

We all need one of these, right?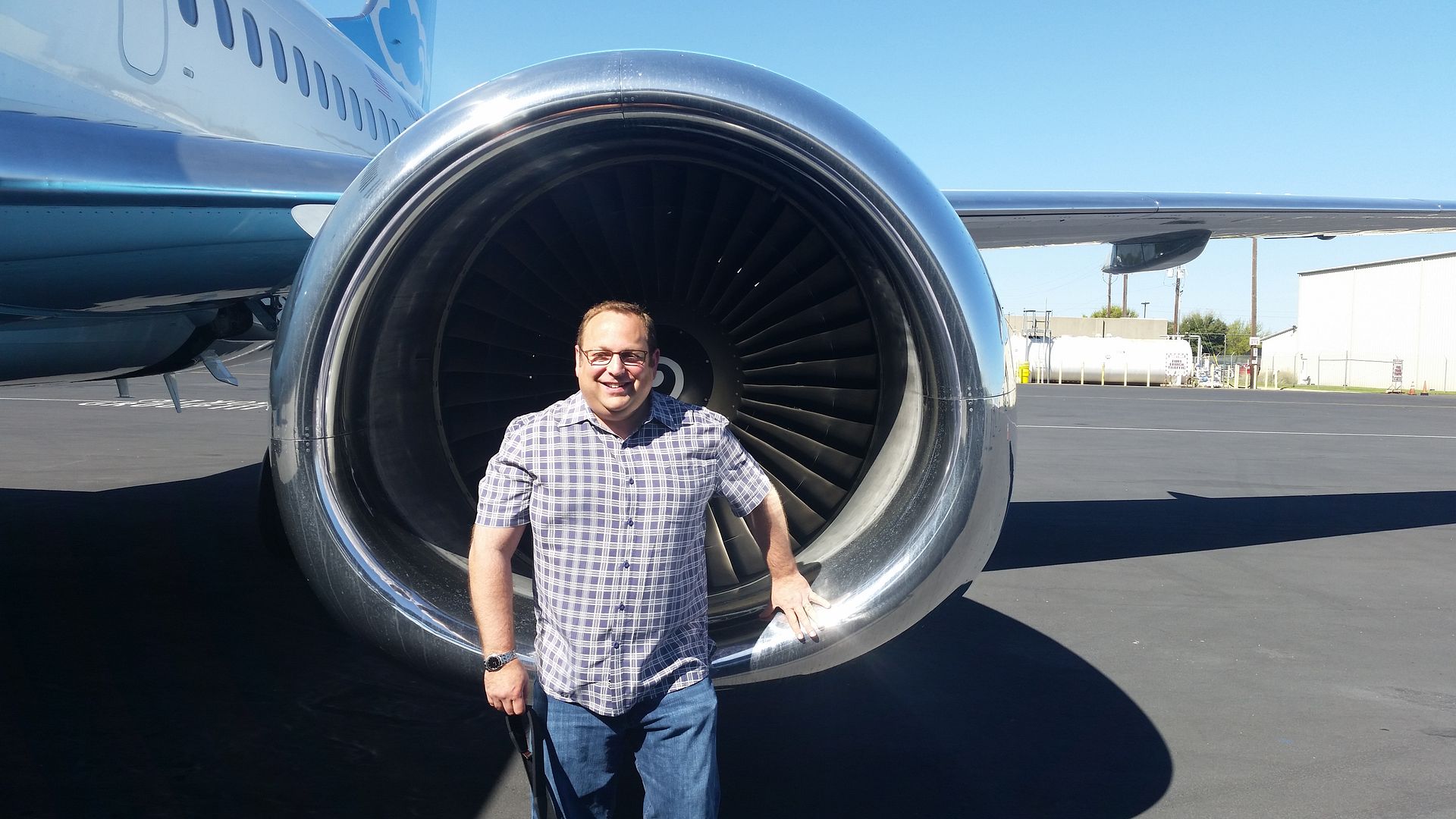 He asked Santa to help get him home to Eleanor, and he mailed it.

Credit: Steven Laudeman

Credit: Steven Laudeman
And on his way home he reflected on his adventure.

Credit: Steven Laudeman
Yesterday was Lauderman's 13 year anniversary with Southwest. The airline may be leaving 1986 behind and Lauderman wasn't there 30 years ago. But he's got some of the spirit that they tried to capture when the Chicago Bears won the Superbowl back then: