American Airlines used to serve baked on board cookies in domestic first class. The smell wafted through the cabin — sublime.
When US Airways and American merged, and then they moved to a joint catering standard in September 2014, American introduced a truly terrible heated onboard cookie. They decided to ditch bake on board because legacy US Airways aircraft only had a single over in the galley. There was talk about retrofitting the galleys, but three and a half years into the merger they haven't even added Main Cabin Extra seating to most legacy US Airways planes. They haven't invested in better galleys.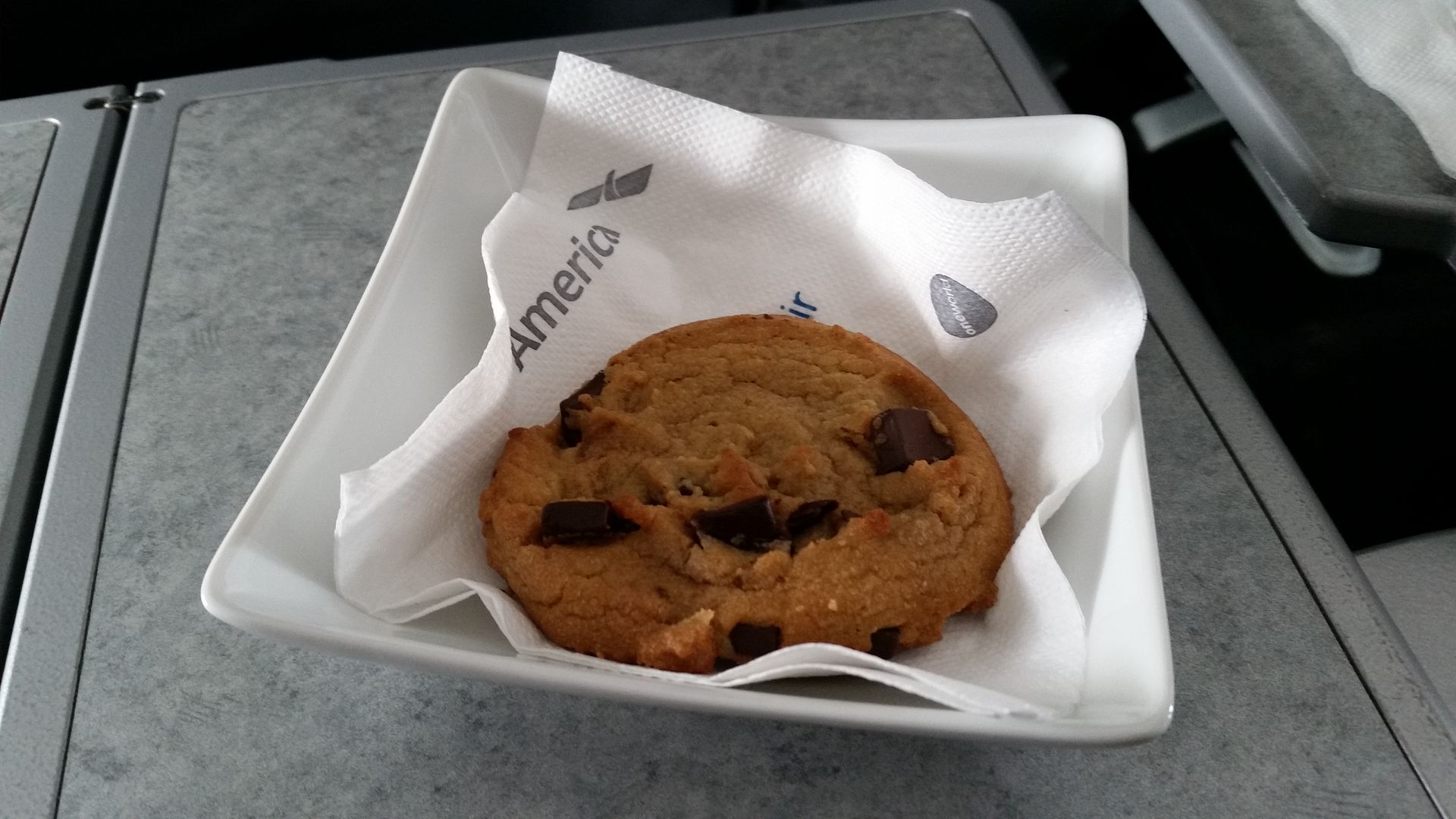 Customer reaction to those cookies was swift, and American responded with a new and much better (still heated) cookie in January 2015.
That's what we've had for the past two and a half years. It's not as good as the cookie used to be pre-merger, but much better than what they gave us shortly after the two airlines merged. In some sense the cookie is a perfect allegory for post-merger American Airlines.
And American Airlines frequent flyers were passionate about the cookie.
So we'll have to keep watch what happens because today they've launched a new first class cookie for domestic first class mainline flights.
It's Christie Cookie Co chocolate chunk and snickerdoodle cookies. I haven't tried them. Please report back any experiences with the new cookie, and especially how it compares to past versions.

Credit: American Airlines
Today they also start selling Voodoo Ranger IPA onboard for $7 on all mainline domestic and international flights (they plan to roll out this out to regional flights later in the year).

Credit: American Airlines
Good on American for offering a legitimate craft beer. Beer Advocate describes it as "[b]ursting with tropical aromas and juicy fruit flavors from Mosaic and Amarillo hops" and "perfectly bitter with a refreshing, sublime finish."
It won't be everyone's favorite craft beer, but I applaud the effort. Still I'd have liked to see American go with a Texas beer.