One of the aspects of Marriott's announced new program that seems to annoy Starwood's most loyal customers the most isn't even where something is being taken away from them.
Under the new program all current lifetime elites keep their current lifetime status, even though the new program is going to have tougher requirements than the Starwood program did to earn that status.
What's more, everyone has until December 31, 2018 to earn their lifetime status under current program rules, even though the new program will take effect in August. And the new program will count stay and years of activity from both Starwood and Marriott programs and combined them.
The new program won't offer a lifetime status level higher than 50 nights, just like the Starwood program didn't offer a lifetime status level higher than 50 nights. However Marriott's legacy program offered lifetime 75 night elite status, and those who already achieved that status in the Marriott program, or who achieve it through Marriott-only activity by the end of the year, get to keep it.
This isn't the sort of case we've seen in airline mergers where lifetime elites get less.
It's not like United, where lifetime elites were specifically promised they would continue to get annual confirmed upgrades only to have those upgrades taken away.
And it's not like American where lifetime mid-tier status became second from the bottom status (with the introduction of a new 75,000 mile tier unachieveable through lifetime status) and where lifetime elites got placed at the bottom of the upgrade queue even in their lower tier (because upgrade priority was changed to be based on recent spend).

W New York Times Square
Instead it's a case where Marriott lifetime elites get something that Starwood customers didn't have before, but they feel slighted anyway. And I have heard from a number of them who feel angry and hurt.
Yesterday 35 Starwood lifetime elite members petitioned David Flueck, Marriott's Senior Vice President of Loyalty, to reconsider how the new Marriott program will treat legacy Starwood customers. Together this group represents about 500 years of elite status and 33,000 room nights.
They are gathering through a Facebook group and are arguing that if they've stayed as much as a Marriott elite getting lifetime 75 night status, they should get that status too.
These customers remained loyal after hitting 500 nights with Starwood, and they believe that should count for something. Some have stayed over 1000 nights and even over 1600 nights, and have held elite status since the very beginning of the Starwood Preferred Guest program (and presumably some even dating back to precursors Westin Premier or Sheraton Club International.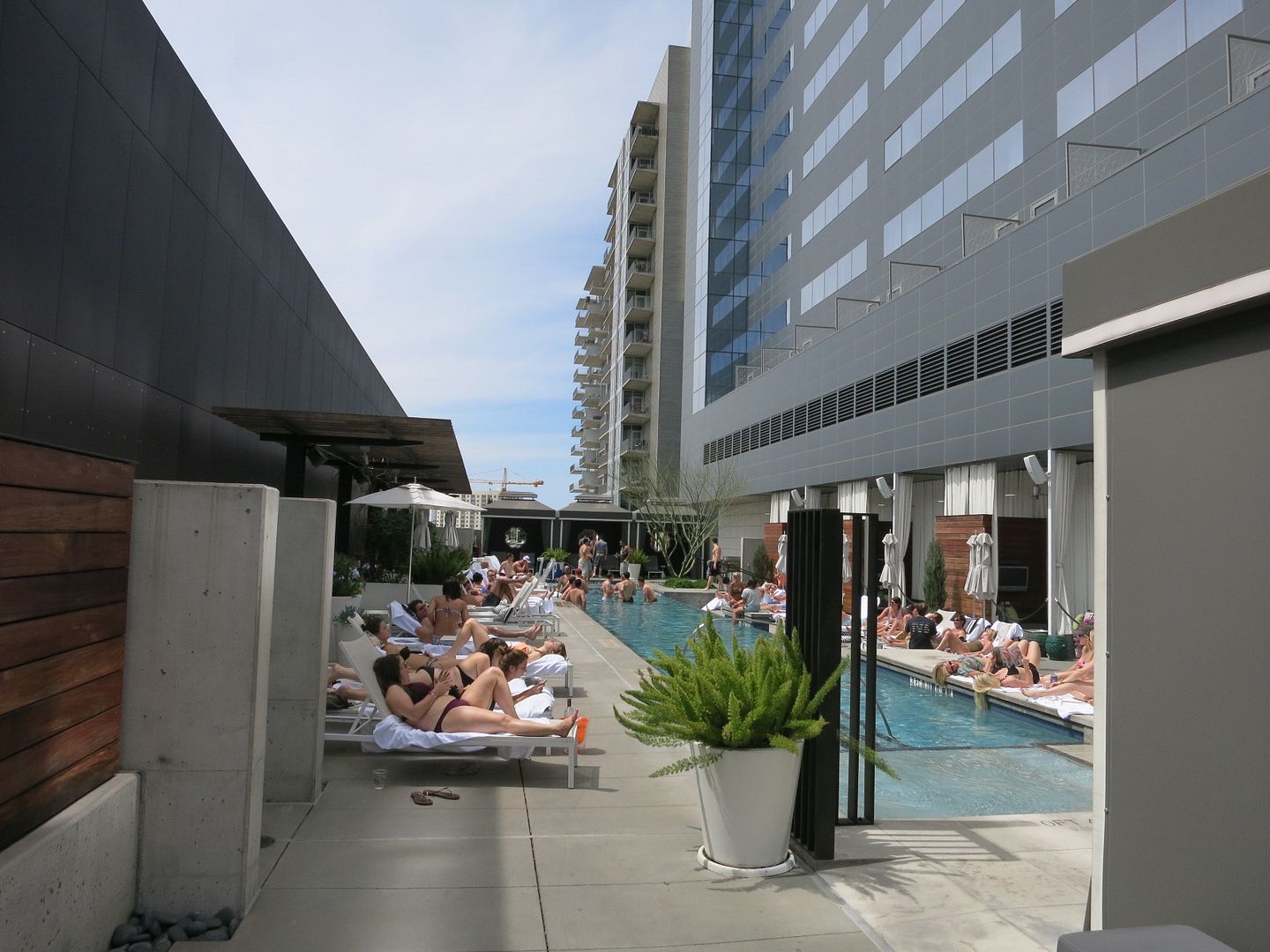 Wet at the W Austin
Last week there was a rumor that Marriott would be going back on their decision and extending lifetime 75 night elite status to Starwood elites with over 750 nights in the program. I checked at the time and was told that there wasn't a change in policy on this. However I certainly wish the members well who are looking for greater recognition in the new program (or, as they would argue, merely equal treatment for their loyalty).
Ultimately Marriott's new 75 night status isn't much better than 50 night status, and 100 night status with a $20,000 minimum spend requirement is unattainable for many. That makes 50 night status the sweet spot — and you can earn that with lifetime nights or $75,000 spend on a premium co-brand credit card. So to my mind it's the lack of incremental juice at 75 nights, combined with the ease of 50 night status, that makes it hard for lifetime elites to justify staying on the treadmill.