Tyler Cowen doesn't think you should test drive cars:
Furthermore you might expect that every plausible new car can in fact survive a test drive from a potential customer. Let others test drive it for you.

And let's say you didn't so much like the test drive. Is that a bad sign or a good sign about the car? Does your dislike very well predict you will dislike it a month from now? I doubt that. In fact if you are somewhat typical and others dislike the test drive too, that might mean the car is all the more a bargain. And you are letting a mere mediocre test drive persuade you away from exploiting that bargain.

I readily admit this advice does not apply to very tall people and other outliers.
I say that at a minimum you should consider a test drive when offered 7500 American miles, not to mention 40,000 British Airways miles although I admit that 2000 Starwood points, 1000 Delta miles or $50 may not be enough.
Ron Schnell, whom I used to moderate on Flyertalk with, told me that if I ever test drove a Tesla I'd want to buy one.
This week I got an email from Hyatt promoting Tesla test drives at the Hyatt Regency Austin, which is walkable from downtown.
So I took them up on it, just to be able to see what the fuss was about.
They had a bunch of Teslas lined up in the Hyatt parking lot.
Here's the one I took for a spin.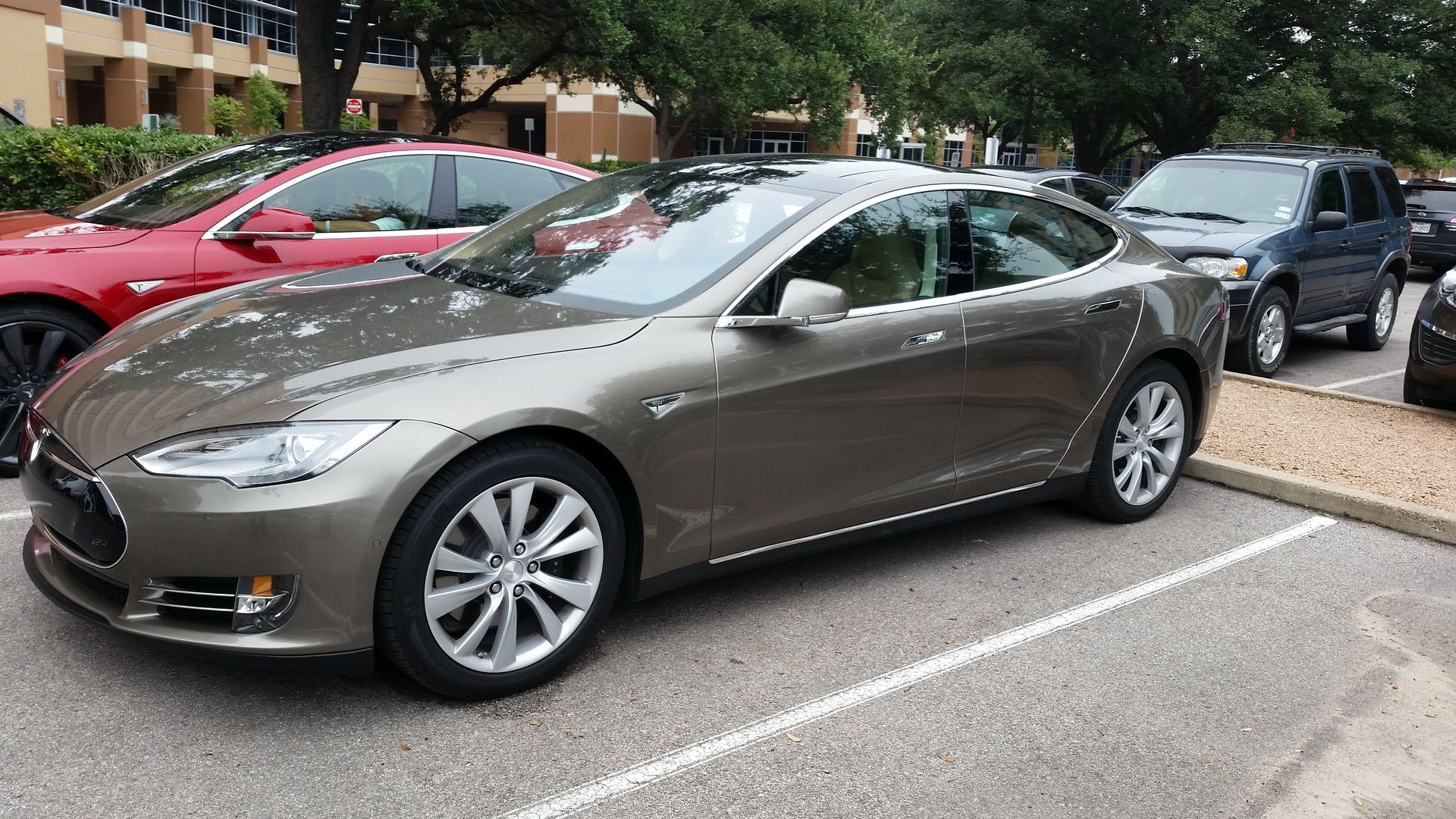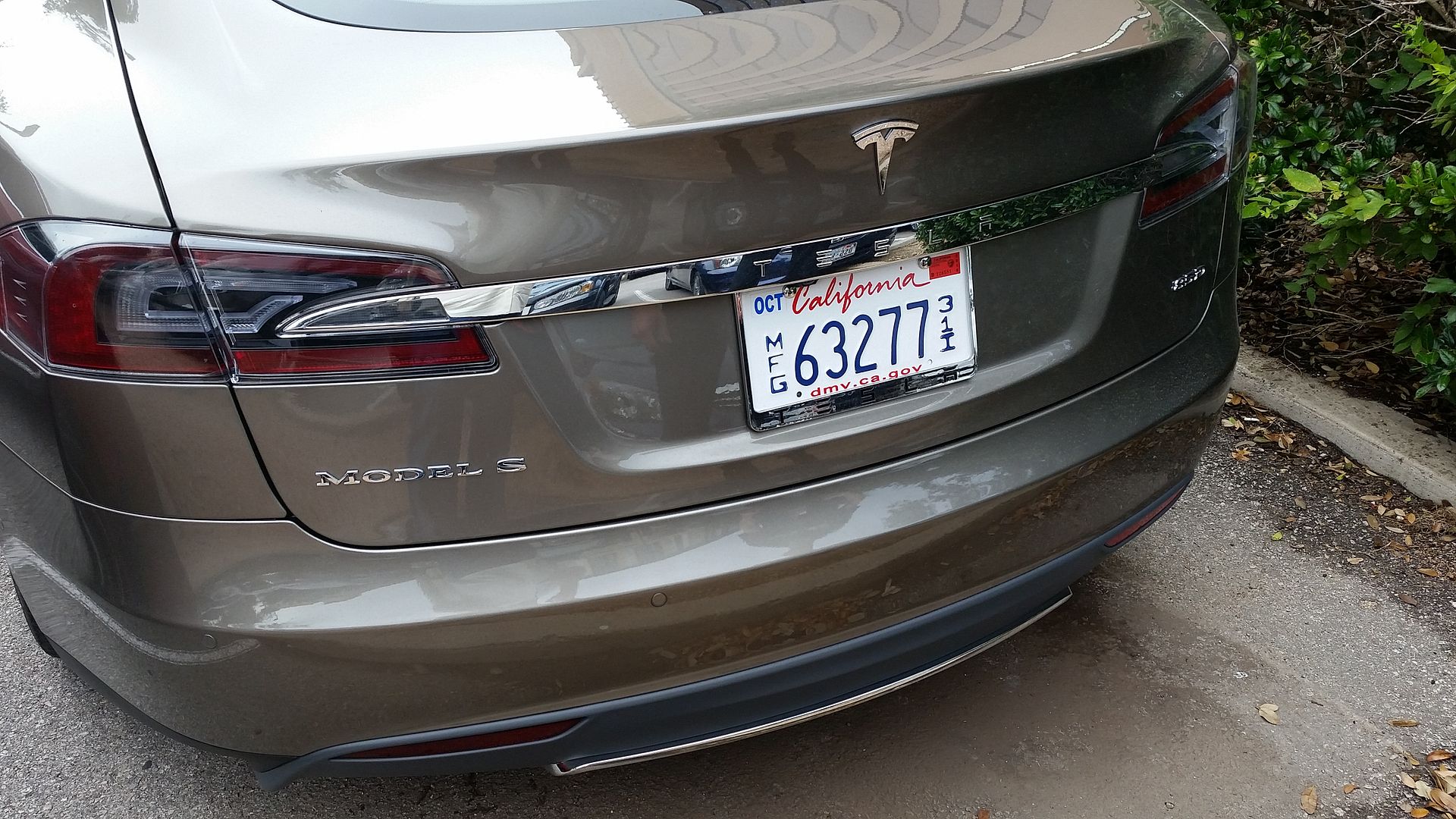 I dug the feel of the cabin.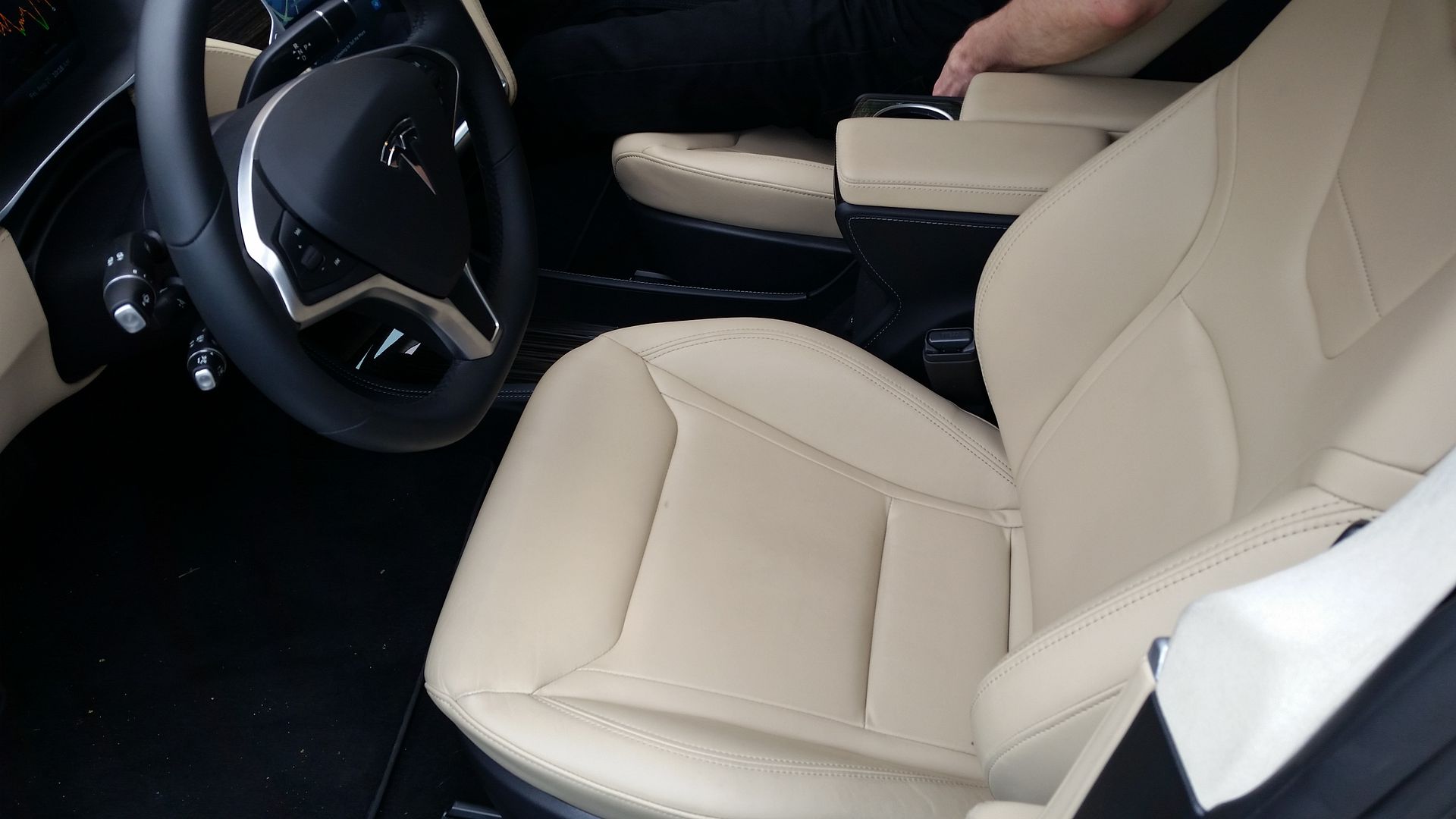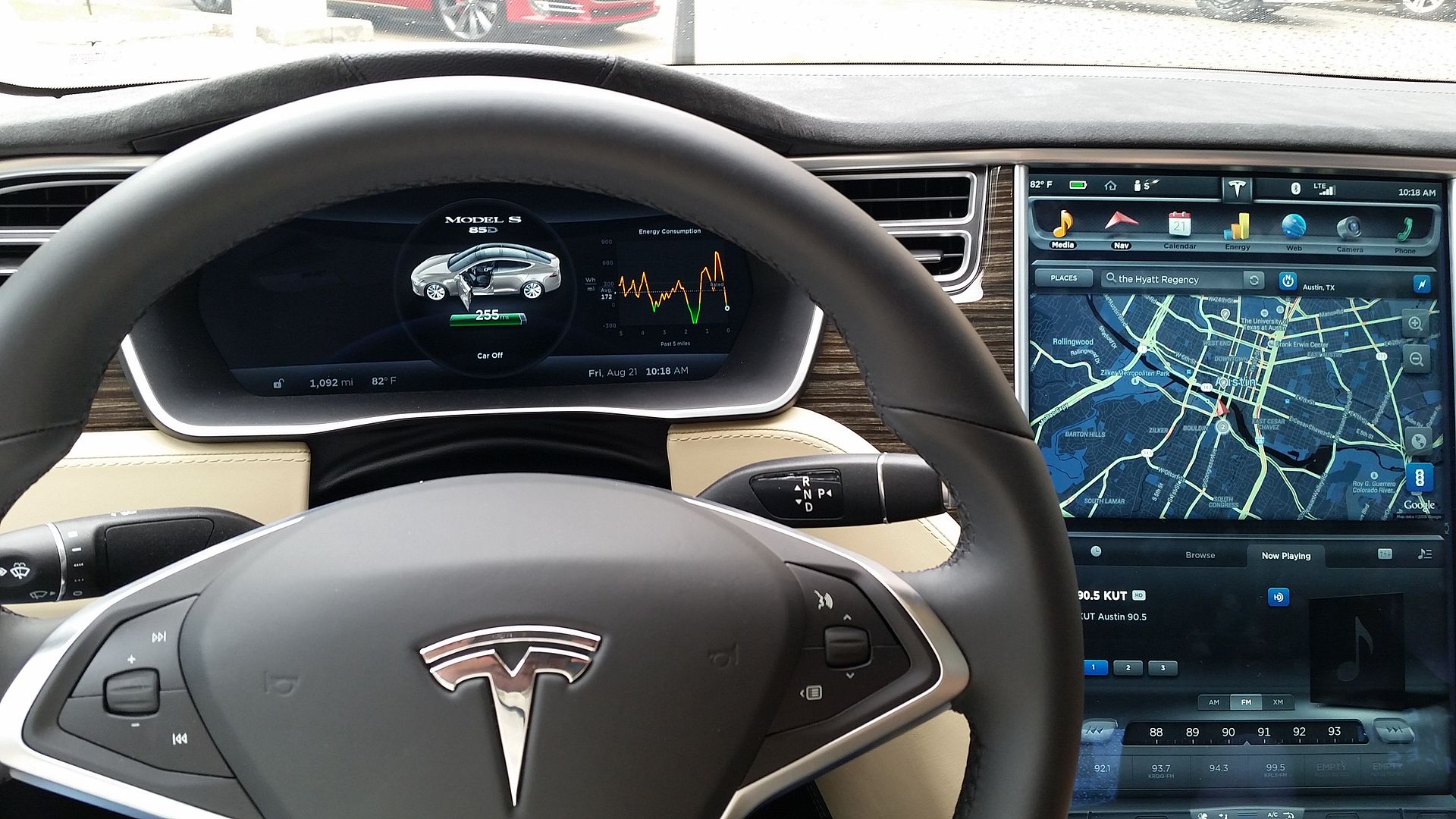 Check it out — no combustion engine!
The drive was… awesome. The thinking that went into this vehicle is amazing, it really is unlike any other car I've seen in so many ways. The ability to raise and lower the suspension (and automatically, too, when it knows you're in a place that you always try to avoid a dip for instance if your driveway is like that). A better backup camera than I've seen on any car. More intuitive controls. And amazing power, in my mind an electric vehicle drives like a Prius, not a sports car.
I liked the speed limit warning, the car reads speed limit signs and then tells you when you're speeding. Fortunately you can set that to electronically warn you only when you're a predetermined number of miles over that limit. Sort of live the 'governor' they used to put on cars, or more like the mechanical device on your dash that would cause a buzzing sound when your speedometer crossed over it. Only tech. Everything's tech. Even the sun roof controls.
The car is missing some things. The 'auto pilot' feature which keeps you in your lane, and essentially drives for you around modest curves in the road (which I have on my car) is apparently at least six months off. It'll be a software update, and the way they improve the car through automated updates is cool. There's no cooling seats, I admit I love that feature in hot weather cities and got addicted to it when I'd get Avis upgrades to a Cadillac years ago.
But the test drive was worthwhile, because actually feeling the car's impressive acceleration is different than reading about it. That may over-sell you on a car and perhaps you're better off not knowing how much you enjoy it — you have more leverage buying a car when you aren't emotionally attached to it. At some level you should only buy cars that you don't really like, that will let you negotiate better and be willing to walk away.
Besides, what car is really worth over $100,000? To me, I can't imagine it (at least until inflation causes current prices to more than double). I grew up in a family of car dealers. Cars take you from place to place.
I like a reliable car — probably too much. That's a reaction to being given cars that had been traded in but weren't ones we could even sell when I was a kid. My first car was a 1984 Renault Alliance with electrical problems. My next car was a 1985 Mercury Topaz with over 100,000 miles and a cracked head. I like not carrying an extra box of fuses in the glove compartment so I can jump out and replace one when the car dies.
But I also see cars as machines with sit down seats, see through windows, push down breaks and spin-around wheels. Those are the key features. So I'm not a real luxury car buyer.
So thanks, Hyatt, for the test drive. I imagine you got paid for my e-mail but that's cool because I was happy to drive the car and I understand it better now. And sorry if you were looking to see a commission on the sale, because I won't be buying one any time soon…