The NAACP, co-founded by the legendary W. E. B. Du Bois, was one of the most important organizations — not just civil rights organizations — in the history of America. It's pursued some of the most important lawsuits in the country, and did incredibly important work fighting Jim Crow laws.
Like many gatherings of diverse people, the organization has its black marks like communism and anti-semitism (while public anti-semitic remarks have been condemned by the likes of Jesse Jackson, Jackson himself is known for referring to New York as 'Hymietown' for its large population of Jews).
This organization truly lowered itself yesterday by issuing a 'national travel advisory' against American Airlines.
The NAACP for several months now has been monitoring a pattern of disturbing incidents reported by African-American passengers, specific to American Airlines. In light of these confrontations, we have today taken the action of issuing national advisory alerting travelers—especially African Americans—to exercise caution, in that booking and boarding flights on American Airlines could subject them disrespectful, discriminatory or unsafe conditions. This travel advisory is in effect beginning today, October 24, 2017, until further notice.
Now I think we can point to any US airline and suggest a pattern of disturbing incidents experienced by passengers and suggest that customers ought to be on alert that travel on a major American carrier could subject them to disrespectful conditions.
I don't think it's fair to say — about any US airline — that those conditions are largely unsafe.
As for discriminatory, the NAACP makes its case with four incidents.
1. An African-American man was required to relinquish his purchased seats aboard a flight from Washington, D.C. to Raleigh-Durham, merely because he responded to disrespectful and discriminatory comments directed toward him by two unruly white passengers;

2. Despite having previously booked first-class tickets for herself and a traveling companion, an African-American woman's seating assignment was switched to the coach section at the ticket counter, while her white companion remained assigned to a first-class seat;

3. On a flight bound for New York from Miami, the pilot directed that an African-American woman be removed from the flight when she complained to the gate agent about having her seating assignment changed without her consent; and

4. An African-American woman and her infant child were removed from a flight from Atlanta to New York City when the woman (incidentally a Harvard Law School student) asked that her stroller be retrieved from checked baggage before she would disembark.
Except it's completely false that an African American woman was moved to coach on a paid first class ticket while her white companion flew up front.

The passengers bought coach tickets. They did not upgrade with miles or any other instrument.

They received free operational upgrades. However their original flight cancelled.

They were rebooked the next day onto a flight with only one first class seat available.
And the unnamed African American woman removed from a flight out of Miami was co-chair of the Womens March headed to Al Sharpton's daughter's wedding in New York. Seat assignments are changed all the time, and there's never been any reasons offered by Tamika Mallory or the NAACP that would suggest race played a factor.
And a passenger refusing to disembark a delayed flight without access to checked luggage? How many of my white readers think they'd have better success?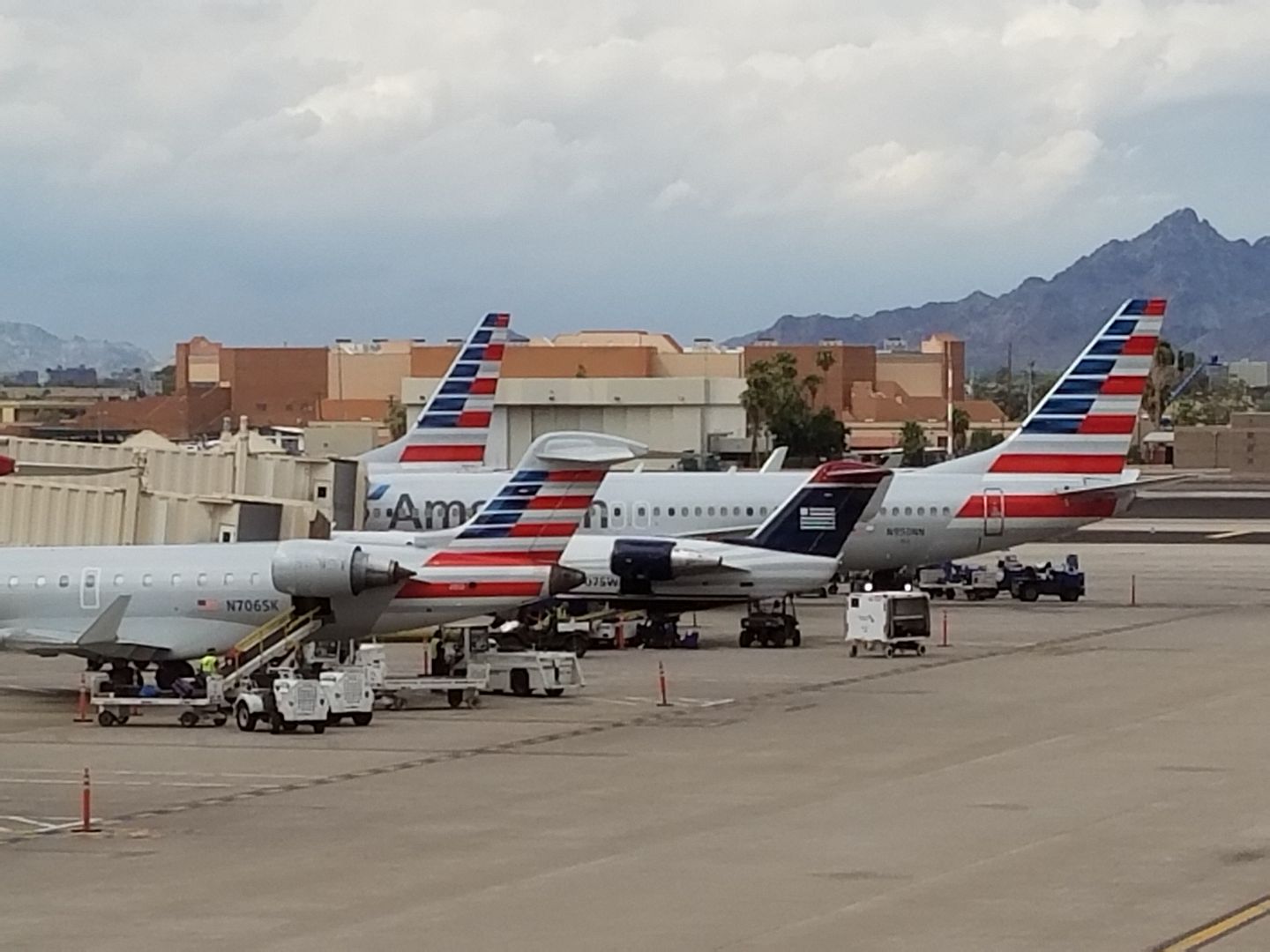 The NAACP says, "We expect an audience with the leadership of American Airlines to air these grievances and to spur corrective action."
Though of course American Airlines is hardly alone in being accused of racism (Southwest) or removing a minority from a plane (United).
Meanwhile American Airlines heavily promotes diversity in the workplace. They prioritize it at a corporate level. There's a Facebook page. They give out awards. American publicly supported marriage equality.
Out of 100,000 American Airlines employees there are certainly individuals with prejudice, individuals with ideas more common when they started with the airline 40 years ago than today. But it's 'AA,' not 'KKK'.
Goodness knows I don't claim to know what it's like to travel as a minority. And as a white (Jewish) man I'm wise to tread very lightly offering commentary on issues of race.
I'm very sympathetic and write regularly about incidents where minorities are profiled by government security, where people who look like minorities are taken off of planes because they frighten morons white people. And the risks imposed at the border. But the specific claims to justify the concern over American are weak, and certainly don't differentiate American from other airlines.
Of course since I'm Jewish I might not be welcome by many at NAACP gatherings. You might even suggest a travel warning for me.
We need an NAACP, even one tilting at the windmill of everyone's passenger experience onboard commercial airlines. But suggesting that American Airlines is targeting African Americans for discrimination is simply unsupported by any of the facts offered, and runs counter to many of the facts available.