I spent this past weekend at the Fairmont Royal York in Toronto. This was from the United Vacations $600 off a $700+ Canada package from back in December.
For $550 all-in I got 2 roundtrip tickets to Toronto (with 5000 bonus United miles apiece) and 3-nights at the Fairmont Royal York. We're upgraded to a suite and we get complimentary internet as Fairmont Presidents Club members. And breakfast was a throw-in as well.
I checked in, our suite was confirmed, but they didn't see breakfast in the system. The desk clerk added it without argument. The paperwork had said breakfast was to be taken in "York's Kitchen" restaurant. We asked the concierge where that was and were directed down to the basement level shopping arcade. We found the restaurant, but it was closed that first morning.
Back upstairs, and that same desk clerk Christopher who checked us in re-confirmed that we were to get breakfast, he had added it, and it was 'our choice' between the main restaurant Epic and York's Kitchen. Well, Epic was open so we took our breakfast there. We identified breakfast as included in our rate and the restaurant acknowledged this.
The buffet was rather small, not much beyond a standard Hilton breakfast, though the check for 2 people came to $72 which they told us would be credited back to us.
The next morning Epic was closed, but York's Kitchen was open. The buffet was almost identical, but the restaurant space at York's Kitchen was more cafeteria-like (now I did feel like we were eating at a Hilton!) and it was much cheaper, the check for two came to ~ $44 rather than $72 and again we were told it wouldn't be charged to us. The credit slip read "B/B" for bed and breakfast rate.
And yet… both mornings' breakfasts showed up on our bill.
Meanwhile, I had a long chat with a cabbie about the property, from his perspective it was way overrated. There was a long line of cabs in front of the hotel, and Steve was out front calling them over. Now, Steve had a thick accent, asked us where we were going and repeated it to the cab driver. Steve got it wrong, fortunately I told the cabbie where we actually wanted to go and that was no problem. The driver explained that Steve enforces a $5 kickback on all airport runs, so he always needs to know where you're going. If a cabbie doesn't pay the $5 bribe, Steve advises guests against taking a particular cab because 'they get into lots of accidents.' The cab driver said that never happens at the Four Seasosn, they don't accept bribes there, at the Royal York it's required.
Housekeeping was friendly and efficient, though at turndown service when they close the drapes they weren't too concerned tripping over luggage underneath the window. They provide a couple of bottles of water, no chocolates, which is fine.
The rooms themselves are nice, very old school, but in need of work. The wallpaper in our bedroom was significantly bubbling off the wall. The toilet in one of the bathrooms smelled pretty badly. And the water in the shower took over 5 minutes to heat up.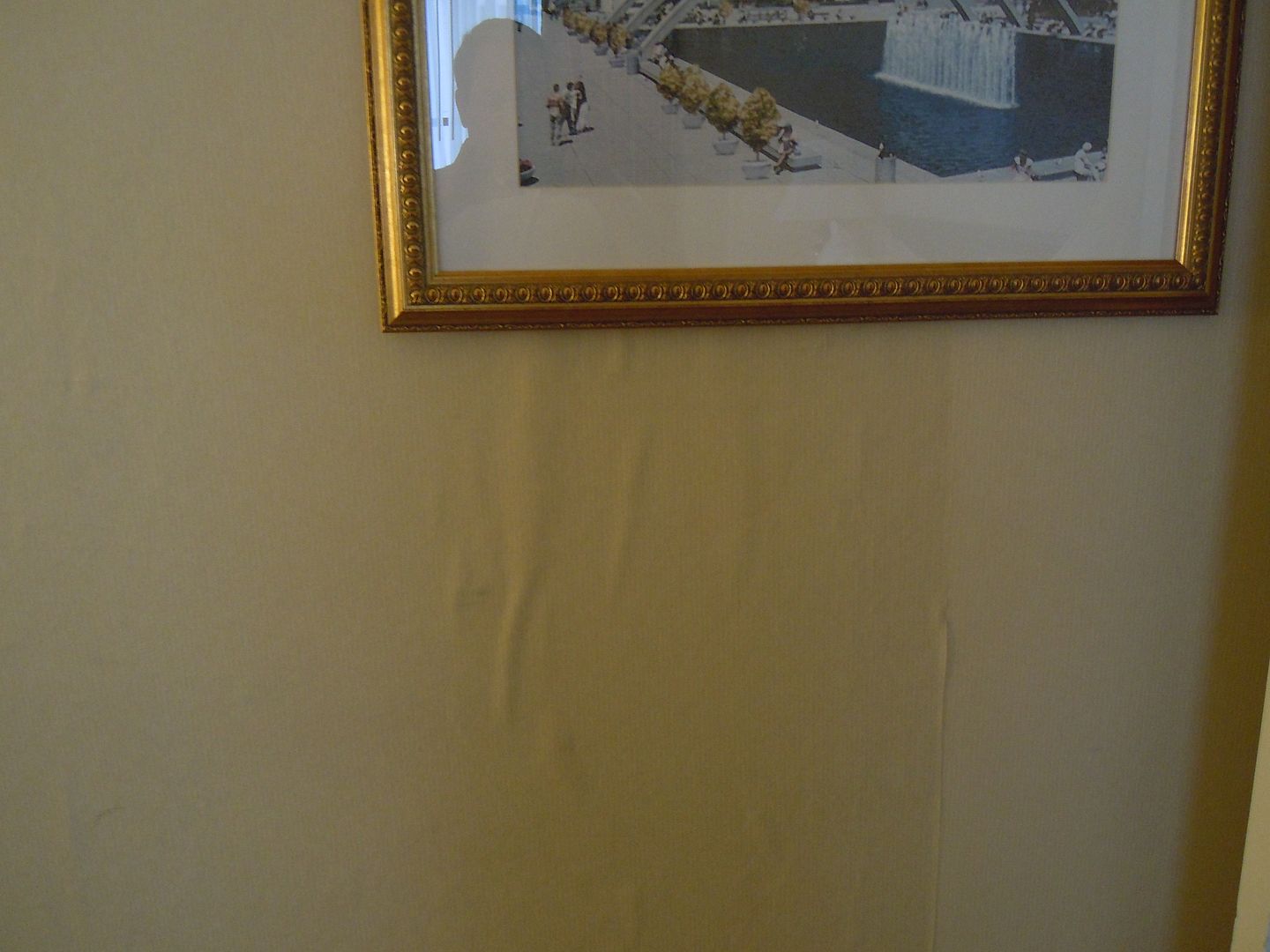 The hotel is huge, but everyone was generally friendly. And I wouldn't hesitate to stay here again on a similar deal. But it's an old, aging property, once with much glory but ultimately 'almost nice'.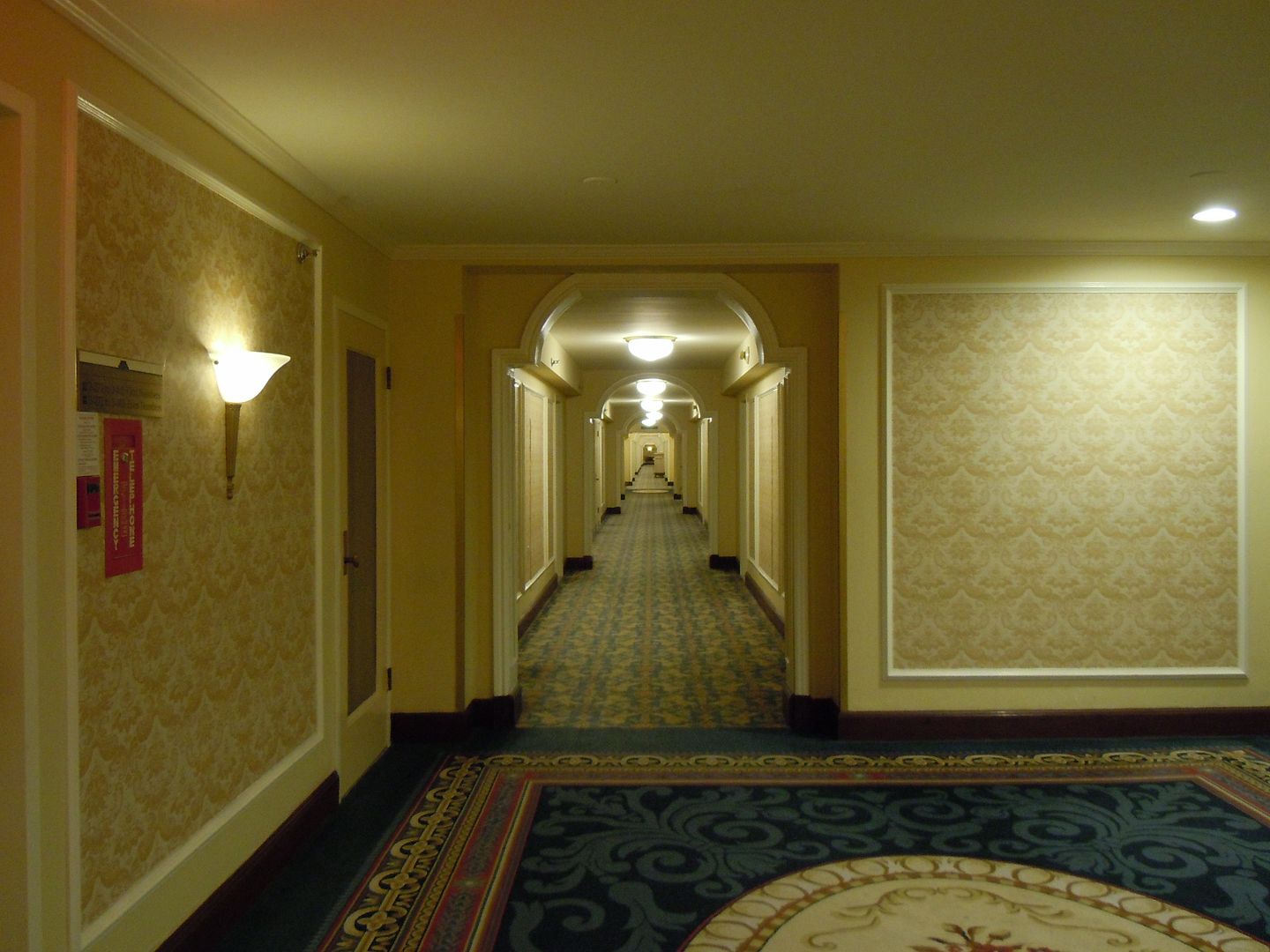 Oh, and this was amusing down the block: