Chris Guillebeau has been writing about miles, points, and credit cards for over a decade. He completed his quest to visit every country in the world (and even wrote a book about quests.) Chris has had several best-selling books, and his latest must-read is out: The Money Tree: A Story About Finding the Fortune in Your Own Backyard.
The common theme in much of Chris' writing is finding work that you're passion about, turning your passion into a mission, and generating streams of income from the things that are meaningful in your life.
His books are empowering because they're actionable, for instance The $100 Startup talked about finding the things people as you questions about – where others see you as an expert – and turning that into a business. And most importantly, not waiting until sometime in the future, not putting together a business plan and raising money and someday actually doing it but bootstrapping your way to success.
This time he's written a narrative, rather than a how-to. It's a story, rather than a manual, about a man drowning in student debt, with his job in jeopardy and losing his apartment. But he finds his focus and begins with small steps, including a challenge to earn $1000 in a weekend. Chris sent me an advance copy, and it's a great new take for him on how to take stock and improve your life when you're starting from a rough place.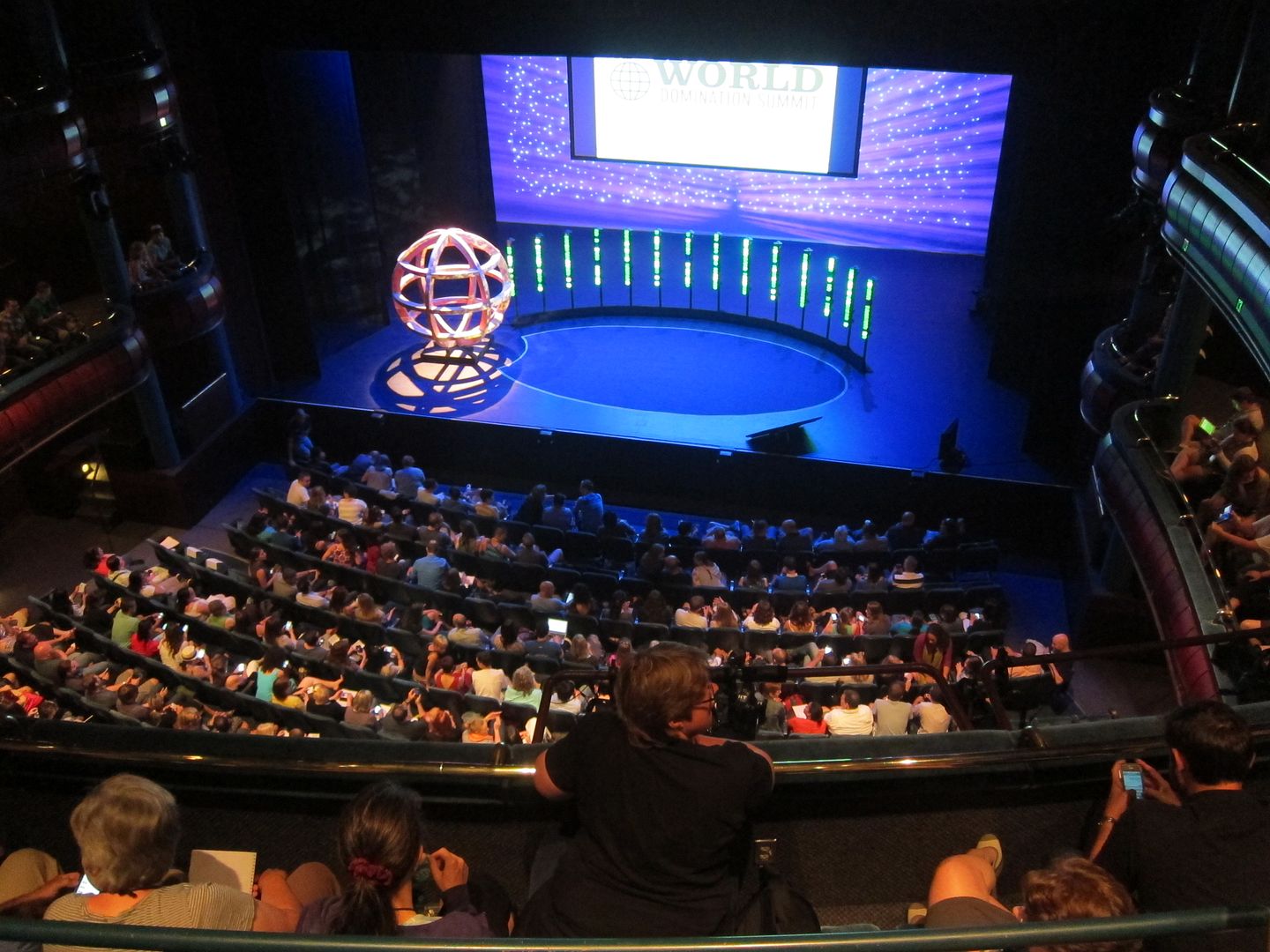 Chris Guillebeau's World Domination Summit in Portland, 2012
One of the things I love about where Chris comes from is that he can simultaneously understand the plights and predicaments that lead someone to be 'down on their luck', he can validate the social forces that put someone at a disadvantage, and still encourage finding your own talents and making use of them. Most of us can work to do better no matter our lot in life.
Personally I'm hoping you'll place an order for The Money Tree just because Chris is a good guy and early orders go a long way towards how a book will rank.