Three years ago New York announced redevelopment plans for LaGuardia airport. Getting in and out of LaGuardia has been miserable ever since, and at the end of the process there won't be more runways, there won't be more airspace capacity, and there won't be much better transit to and from the airport.
A year and a half ago plans to redevelop New York JFK were introduced and expected to cost $10 billion. That's already up to $13 billion. We get better road traffic patterns (in some measure reverting to how traffic used to circulate around the airport) but we don't get… more runways, more airspace capacity, or better transit to and from the airport.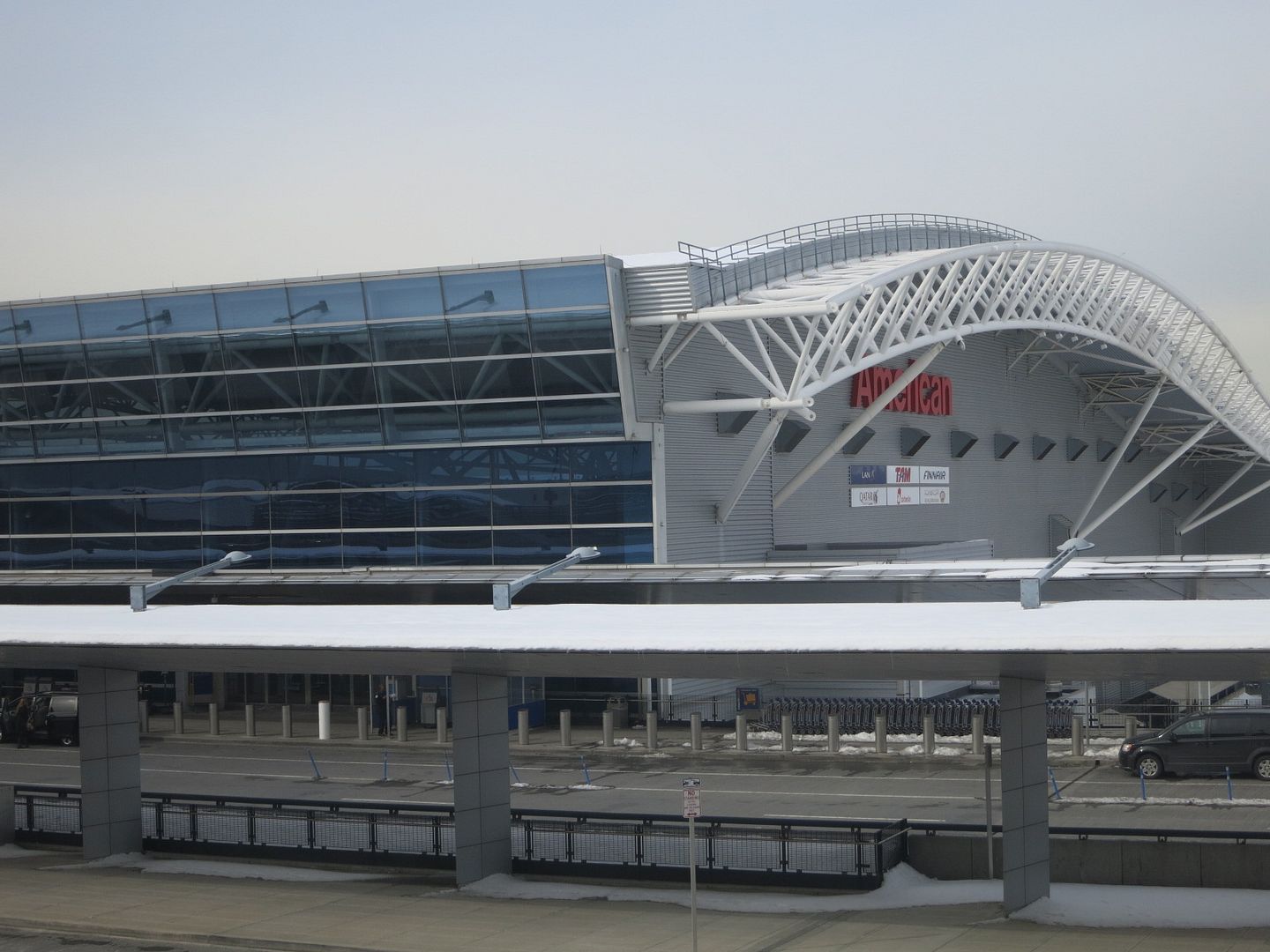 New York airport projects are so slow that it takes more than seven years to install runway lights after the funding has already been allocated. All of this attention from top officials is doing a better job driving projects forward but in my view they're the wrong projects.
To be sure JFK is a decrepit physical plant. Here's a geyser spurting at baggage claim at New York JFK's terminal 8. Of course that's home to American Airlines, one of the newer terminals, and one not slated to be redeveloped in the governor's $13 billion plan.
Geyser @JFKairport #terminal8 Port Authority says excess rain water gushed thru floor when reverse flow valve malfunctioned @ABC7NY no flights or luggage affected
Video credit: Eugene Galdi pic.twitter.com/KUIXOtTW6D

— Lucy Yang (@LucyYang7) August 12, 2018
Unquestionably new terminals will be nicer and more aesthetically pleasing than what we have today, though they won't do much to improve the actual travel experience — getting to, in and out of the airport quickly. Things like first-class shopping, dining, and business amenities aren't actually about the passenger experience.
Instead we're going to get lots of high end retail because passengers are the product not the customers. In order to fund projects what airport authorities are doing is getting the private sector to front much of the bill, and in exchange those investors get the future revenue stream. Public-private partnerships aren't free. They give up (a larger amount of) future income in exchange for current funding. That's probably a good idea, but it's largely a one-time bet you can make, so you need to use the cash realized from the transaction wisely.
Retail is how investors make their money back, selling to passengers. It's why airports like Dallas Fort-Worth and Chicago O'Hare remove convenient moving walkways, so passengers are more likely to stop into shops along their way.
We need runways, we need more efficient air traffic control that allows more planes to traverse congested airspace especially in the Northeast. Demand-based pricing for takeoffs and landings might be an improvement here to. An airport's capacity matching demand is the first consideration. And then,
Airports need to be easy to get to.

They should have security near the entrance [including for better security, as the Brussels and Istanbul airport bombings show the area outside security is a target and you want to get people through security as quickly as possible].

Gates should be as close as possible or as quick to reach as possible
We'd be much better off with airports that efficiently moved people from their initial location to their gate, and on arrival to their final destination, than with sprawling complexes that are cumbersome to traverse but accommodate more retail. Airport restaurants are generally bad anyway.
You can only sell off the airport's future income stream once. Investing the money is new mega-terminals means not investing the money in things that would actually improve the airport most. As a result these choices mean the New York JFK travel experience will be worse than it otherwise could be.