The new Texas Monthly Top 50 Barbecue Places is out. It's often referred to as 'the bible' of Texas barbecue, although I find its picks especially controversial this year.
Here's what you should know to start. The most correct – and best – barbecue is Central Texas barbecue. The focus is on meat, especially beef. You may get onions, peppers or pickle slices, and white bread as an accompaniment. Put your meat on the bread between bites. It's all served on butcher paper.
Usually you take a tray and get meat from one staff member at a barbecue restaurant. A different server handles sides. Meat is sold by the pound. If there's sauce, it's for dipping only. Eat with your hands.

Kreuz Market, Lockhart
This year's list does some interesting things,
It drops previous #1 spot Snow's Barbecue out in Lexington (worth the drive, Saturday morning) down to #9. Last year the place was featured in the Netflix Chef 's Table: BBQ.
It drops Franklin down from last year's #2 to #7. There's some great new barbecue but this seems a stretch as well. The place is largely perfect, and is still doing pre-order carry out. That's been great for me during the pandemic, no more four hour lines. The meat is high quality and perfectly done. Texas Monthly in its rankings even acknqwledges "no one does the traditional barbecue lineup better." They're just looking for something else.

Here Chase Sapphire promotes Chef Nobu Matsuhisa visiting the hallowed Austin 'cue joint.

There are 29 first-timers out of 50 on the list. Again, great new places, but this seems like a conscious editorial effort that seems overdone.
Goldee's in Fort Worth takes the number 1 spot. I won't express an opinion, I have not been there. It's a collaboration of barbecue greats from Austin – owners and pitmasters boast resume lines from La Barbecue, Micklethwait, Freedmen's, Franklin, and Valentina's.
The number two and five spots are both new and both from Austin, Interstellar Barbecue and LeRoy & Lewis. The latter is a food truck that opened in 2017.
Below the top 10 they don't rank-order the rest of the list, which includes La Barbecue, Micklethwait, and Valentina's Tex Mex in Austin.
Terry Black's in Dallas makes the list, and I haven't eaten there, only at the original in Austin – which is generally overrated and not on the list. It's worth noting that Terry Black's, while a Black family member, isn't the 'original' Black's in Lockhart, and also that none of the Lockhart – former 'Barbecue Capital of Texas' – remain on the list (and fairly, in my opinion). While Kreuz is famous especially for its sausages, it doesn't compare, and Smitty's is too inconsistent.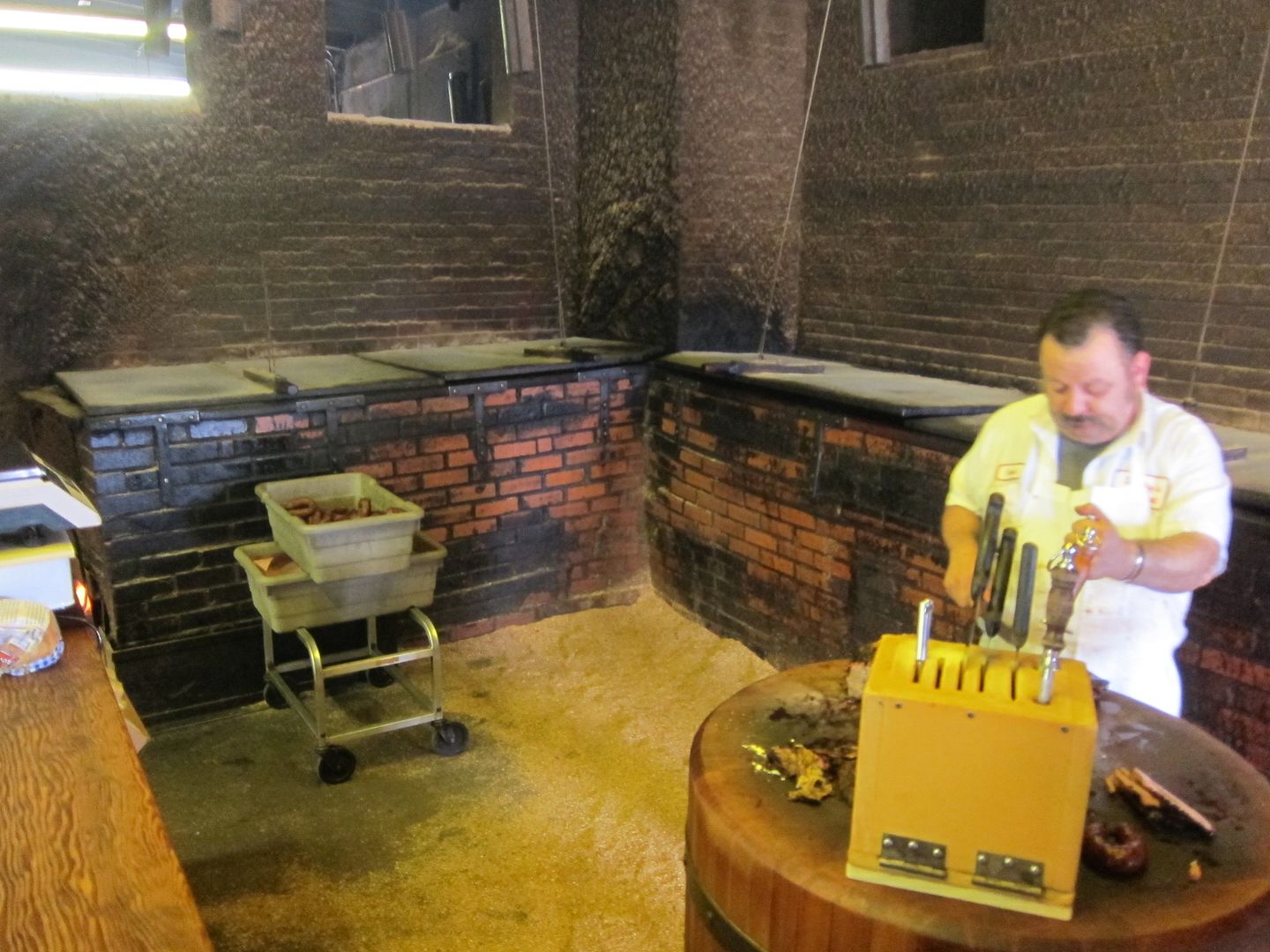 Smitty's in Lockhart
We can argue about who should be ranked where, who was left off the list unfairly, but for anyone that doesn't live in Texas a visit to one of these places will be better than the barbecue you've had on your travels elsewhere or have access to at home.
Not on the list, and rightfully so, visitors to Austin need to know about Lambert's Downtown Barbecue because it is the best barbecue in a proper sit-down restaurant with full bar. That makes it especially useful for visits with out of towners looking for a meal out without missing out on trying archetypal Central Texas barbecue.