So what new issue "has now been earmarked as a priority concern for action by TSA" under new TSA director Peter Neffenger?
The US Transportation Security Administration (TSA) is increasingly looking at the growing issue of too much hand baggage placing extraordinary pressure on security lines and aircraft cabins, while US airport shopping is also being negatively impacted.
Long security lines mean passengers have less time to shop. Plus if people didn't bring so much stuff through security and carry it onto planes, there'd be more room in the overhead bins for people to store retail purchases.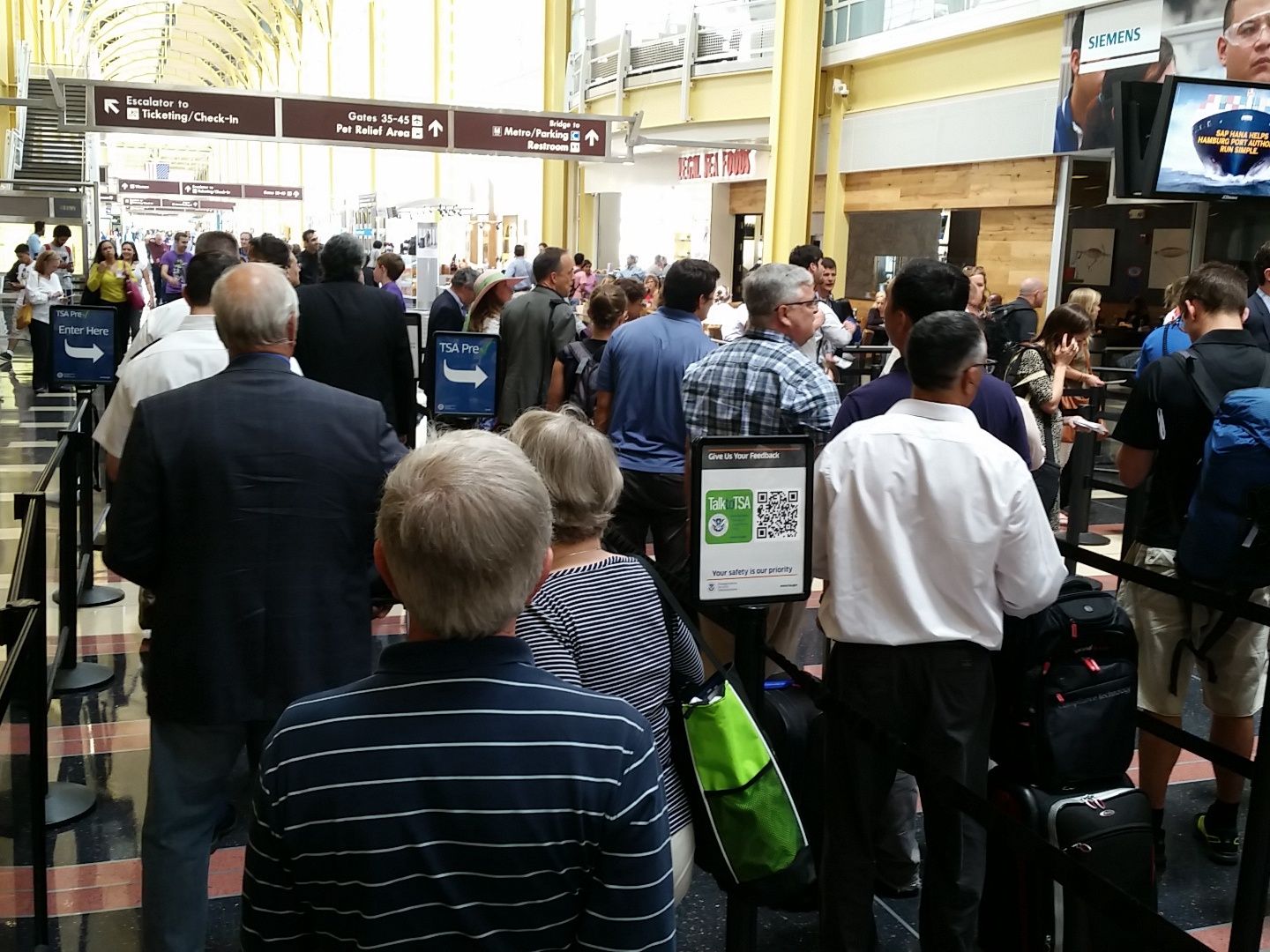 The TSA is concerned about aircraft overhead bin space, and "is now looking closely at this issue and whether there are more effective storage options than the current model, which is currently 'buckling under the strain'."
After all, the TSA is better-positioned to innovate here than aircraft manufactures like Boeing or Airbus, or their customers like United or Delta. Oh, wait.
Many people forget that – long before US airlines were charging for checked bags – the reason passengers can only bring one carry on (and a personal item) onboard in the first place is the TSA.
Standard luggage allowance used to be 3 pieces — of which two could be carried on. The TSA limited carry ons to reduce throughput at the security checkpoint. And remember the baggage sizers on the x-ray machines?
As I've written before, when the TSA worries about things other than preventing dangerous weapons from boarding an aircraft they aren't able to do as good a job detecting dangerous weapons that could board an aircraft. It's no surprise that they fail to detect weapons 95% of the time.

TSA Agents in Charlotte Watch News of the TSA's Failure to Detect Weapons and Bombs, Instead of Searching for Weapons and Bombs (HT: Toqueville)