American Airlines imposes change fees on tickets. It's a key component of their business model just like it is for United Airlines and Delta.
Southwest Airlines does not have change fees. However if you want to change a ticket you will pay the difference in fare between what your ticket cost and the price of a new ticket. Southwest only recently introduced free standby for elite members wanting to travel on an earlier flight.
Southwest also doesn't charge for the first two checked bags. On the other hand they don't have pre-assigned seats, and they don't have a first class. I view Southwest as a great alternative for short flights. For the median economy traveler without elite status on American, Delta, or United they're a better experience overall.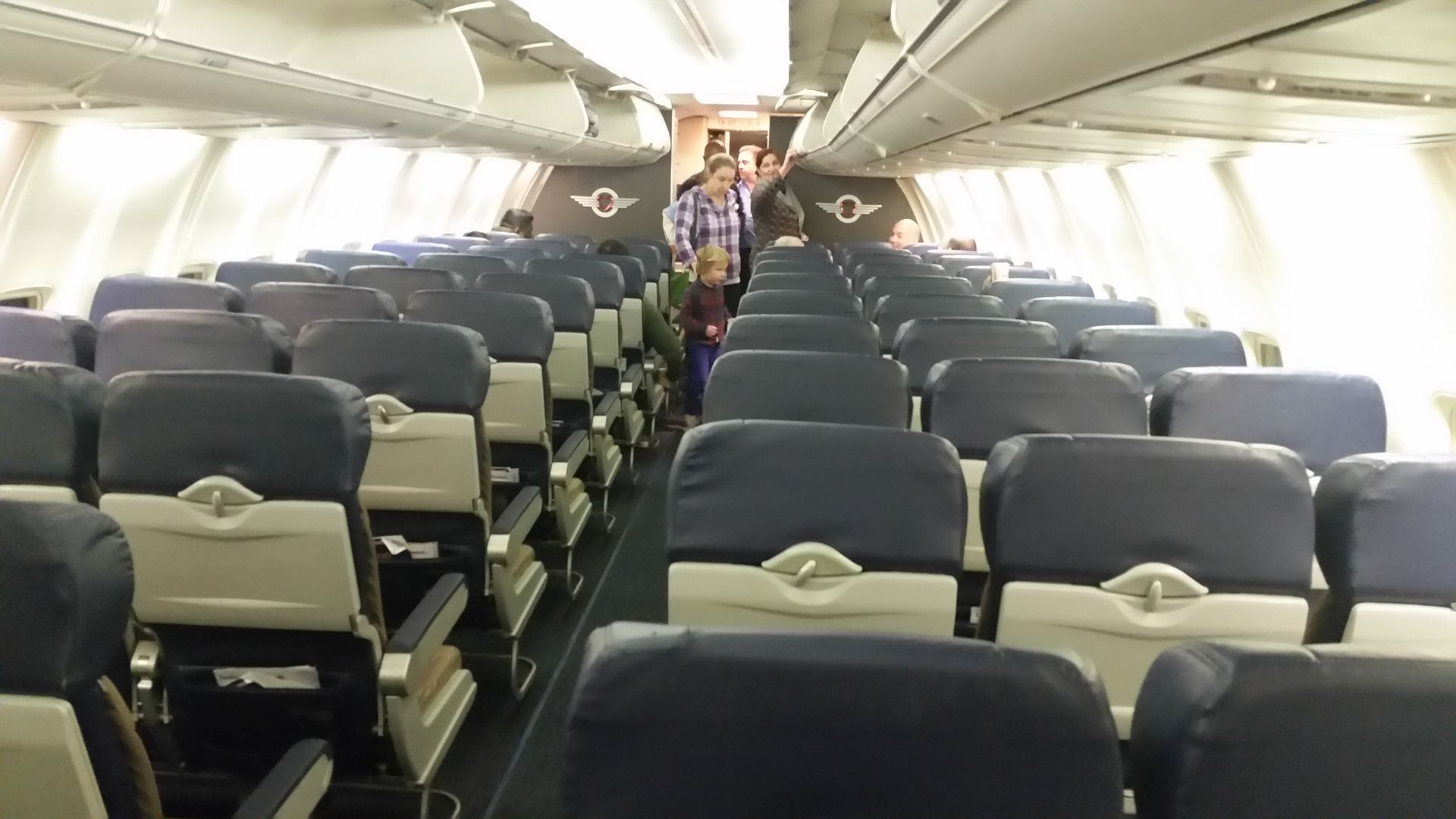 Ken Wimberly, who describes himself as Chief Visionary Officer for a commercial real estate firm in the Dallas area, says he'll never fly American Airlines again.
He usually flies Southwest

He wanted first class tickets for his family of five, so he bought them from American

Then he needed to change the travel date for one member of the family
American wanted to charge him $137 to change the day his daughter would fly home – a $200 change fee minus $63 since the new ticket would be less expensive.
He asked American Airlines to waive the fee because he's a first class customer. They wouldn't. He wanted a supervisor to waive the fee because he bought five first class tickets and if they didn't he would not do so again. They wouldn't.
Here I was paying for FIVE full-fare first-class seats and the company was unwilling to waive a $137 (net) change fee. Amanda's attitude was so typical of what I remember from so many miserable airline employees. She is part of a bureaucratic machine that cares more about "policy" than actually creating a customer experience that creates raving fans and lifetime customers.

So, henceforth I will no longer be a customer of American Airlines.
(Emphasis mine.)
In fact Mr. Wimberly did not purchase 5 full fare first class tickets. If he had there wouldn't have been a change fee. He purchased 5 lowest fare first class tickets. It's possible he did not realize that, and simply assumed first class meant free changes. Airline travel is complex. I even find it frustrating dealing with airlines much of the time, and so I do wonder how the median passenger manages to make it from city A to city B.
However he says he isn't an American Airlines customer anyway. He's based in Dallas which means his choices are largely limited to:
Southwest

American

Flights on other airlines when traveling to one of those carriers' hubs

Spirit

American's New Domestic First Class
His trip was to Breckenridge, Colorado and he doesn't say whether he was flying into Vail or Denver. For Vail's Eagle County airport American is the only non-stop option.
While Spirit Airlines astonished the world with its recent on time performance if his concern is being nickel and dimed he'll run back to American after his first Spirit experience.
Instead he's going to keep flying Southwest Airlines until the next time he wants "the extra room and early boarding" that makes it easier for him to travel with "a little one under the age of 3" as his only option is going to be American Airlines unless he wants to connect. Or the next time he wants to fly from Dallas to Vail.
Regular readers know that I'm a frequent critic of American Airlines. The problem here isn't American though. The problem is the mismatched expectations between what the customer thought they were buying and what American offers.
Domestic first class simply isn't a VIP white glove experience. I wish someone offered this. The closest we had was Virgin America before they were acquired by Alaska. Instead domestic first class is a bigger seat, earlier boarding, free checked bags, and on certain flights a meal that's less good than what you'd be able to get to go in the terminal.

Virgin America First Class
That's better than European business class, which is usually just a blocked middle seat (no extra legroom) and a meal (bundled with airport lounge access).
If there's an issue here it's about expectations. What product are airlines offering? What is it even possible to buy in a world where major airlines are protected from foreign competition in US routes, and even if they weren't they have gates at government owned airports locked down so no new entrants can compete?