The TSA's War on Water has been waging for the last dozen years, about as long as World Wars I and II combined plus the Korean War.
You cannot bring liquids through a security checkpoint unless they're in containers not larger than three ounces. All of your containers must fit in a clear plastic bag that holds no more than 100 milliliters total.
If you freeze your liquids, they're no longer liquid and can pass through as a solid.
But if they melt at all the drops are liquid and not in three ounce containers — so can be confiscated.
The TSA does not believe your liquids are dangerous. If they did they would bring in hazmat teams to handle with care when taking them away. Instead they just leave them piled up at the checkpoint.
As a result if you want water inside the airport you need to buy overpriced bottles from airport vendors (now maybe you have some idea why this inane rule persists) or fill your own bottles at filling stations or water fountains.
Of course if you're at a foreign airport that doesn't confiscate water at security, and you're flying to the U.S., your water will be confiscated planeside. You aren't even permitted to bring water onto the plane. Imagine flying United or American Airlines from Hong Kong back to the U.S. in economy, reliant on their flight attendants for hydration.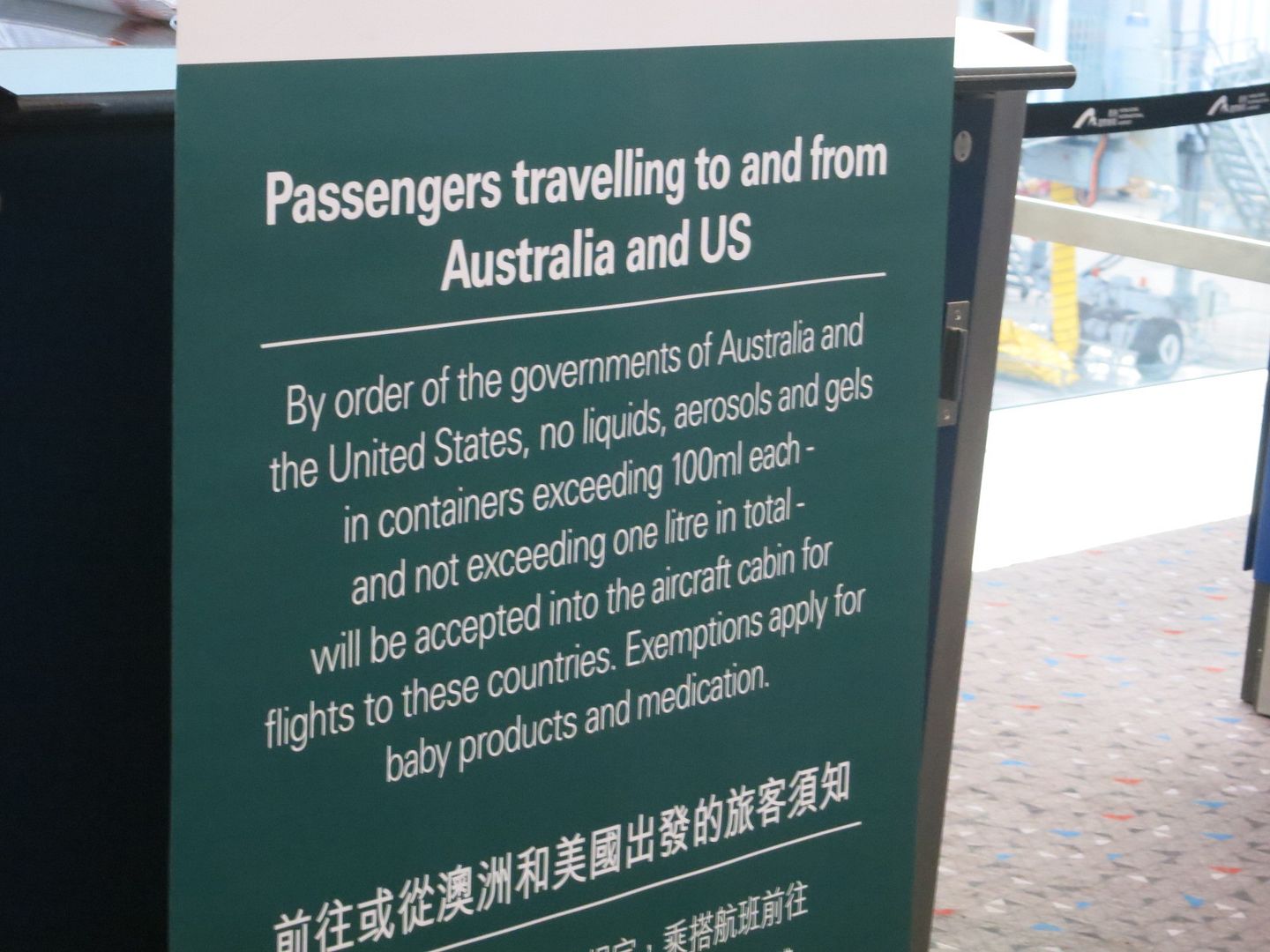 Even if you're in the U.S. flying domestically though, are those filling stations a good idea? We all know not to drink water from a plane's on board tanks. But do you trust your government-run airport to ensure clean water? How about in Detroit?
Water fountains at the Cleveland airport were shut down after at least half a dozen passengers on a Frontier flight became violently ill.
Several water fountains were shut down at a Cleveland airport after passengers aboard a Frontier Airlines flight became sick, airport officials said.

At least six passengers who traveled on Tampa-bound Frontier Airlines Flight 1397 on Tuesday fell ill after leaving Cleveland Hopkins International Airport.

The passengers, who were not traveling as a group, were vomiting by the time the plane landed, said Janet Scherberger, a Tampa International Airport spokeswoman.
Sandra Palomino posted several videos from inside the aircraft, with crewmember announcements, but has since made her Instagram account private. Passengers were allowed off the plane after being held for 90 minutes on arrival, upon receiving clearance from health officials. Testing will determine if airport water fountains were, in fact, to blame.