United's roll out of Polaris business class seats continues slowly apace, with work on some Boeing 777s which will apparently be the only ones getting retrofits now without premium economy, future retrofits will include premium economy and there's not been a timetable announced. United tells me there are two Boeing 767s in Hong Kong for retrofit currently, with the next one scheduled to go in there in June.

United Polaris Business Class Seat, Boeing 777-300ER
Meanwhile we've just learned United's seating plans for its new Boeing 787-10s. They have 14 on order and are expected to take delivery of 3 this year.
The 787-10s will feature 310 seats:
48 business class

21 premium economy

45 extra legroom 'economy plus' coach

208 economy
Seat map for upcoming @united 787-10 published. Features both Polaris seat and new premium economy product. #united #ual #B787 #Boeing pic.twitter.com/8NKOwpxVnj

— LAflyer (@LAflyr) April 13, 2018
In terms of percentage of the overall cabin business shrinks slightly compared to United's 777s and 767s to 14% — still considered premium heavy. They do this because Polaris is a highly efficient seat in terms of use of space. Recall that they are able to fit the same number of seats in the same space as their current 2-2-2 B/E Aerospace Diamond offering while providing every passenger with direct aisle access.
United has also updated seat maps for Boeing 767-300ER, Boeing 777-200 and Boeing 777-300ER planes that show the configurations including premium economy.
The 767s will have 22 premium economy seats (2-2-2 like old domestic first class).
Both the 777-200s and 777-300ERs will have 24 premium economy seats (2-4-2, I don't think I'd much want the middle-of-middles)
The really good news is that on the 767s premium economy comes out of coach, and business class gros from 30 to 44 seats — overall the plane will drop from 214 seats down to 167 according to Flight Global.
United will fly fewer seats on their Boeing 777-200s — dropping from 292 to 276 — and on their Boeing 777-300ERs down from 366 seats to 350.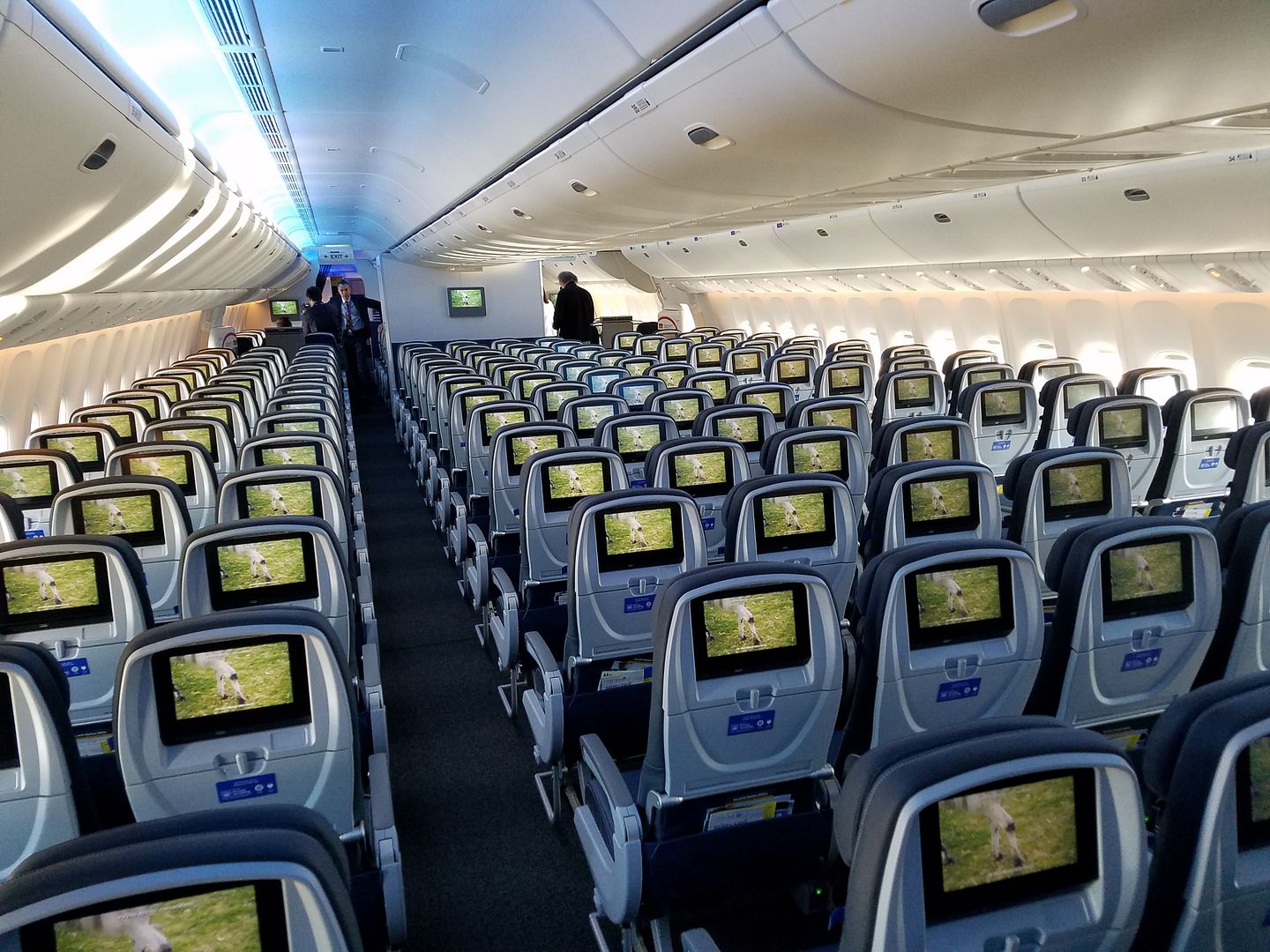 United Boeing 777-300ER Economy
Crucially there's still no plan to update United's Boeing 787s with either new Polaris business class seats or a premium economy cabin.
(HT: Live and Let's Fly)