United got hammered during their earnings call in October. They offered a number of metrics at an investor day a year ago, said that most of those efforts were on track, but refused to give any numbers to back up or elucidate on the claim.
Their stock is down about 15% in the last year, and about 12% since the beginning of the year.

Copyright: rido / 123RF Stock Photo
So United is now saying that they're completing the $2 billion share buyback they announced in July 2016 and will begin buying back an additional $3 billion in shares going forward.
That's great for earnings per share, but only because it reduces the denominator. It temporarily bolsters the demand for their stock. And it moves cash off the balance sheet, the airline has fewer assets, so the return on remaining assets appears higher – a nice metric. But it changes nothing about the underlying value of their business over time (except that they're left with last cash to invest in the business).
They'll say they're "returning cash to shareholders" and doing it in a more tax-efficient way than paying dividends but what it signals is that they are not a growth company and lack opportunities to invest the cash at a high rate of return.
US airline stocks are largely trading stocks, not long term investments. Delta at least has a growth strategy involving major investments in and joint ventures with airlines around the world. They aren't going to grow substantially in the U.S. market so they're doing what they can to grow by de facto running airlines across Mexico, the UK, India and elsewhere. But United and American simply look to squeeze incremental revenue from existing customers without a clearly articulated vision for growth. (United also thinks they can squeeze incremental revenue from Chase in a new credit card deal, without making their mileage program more compelling to customers.)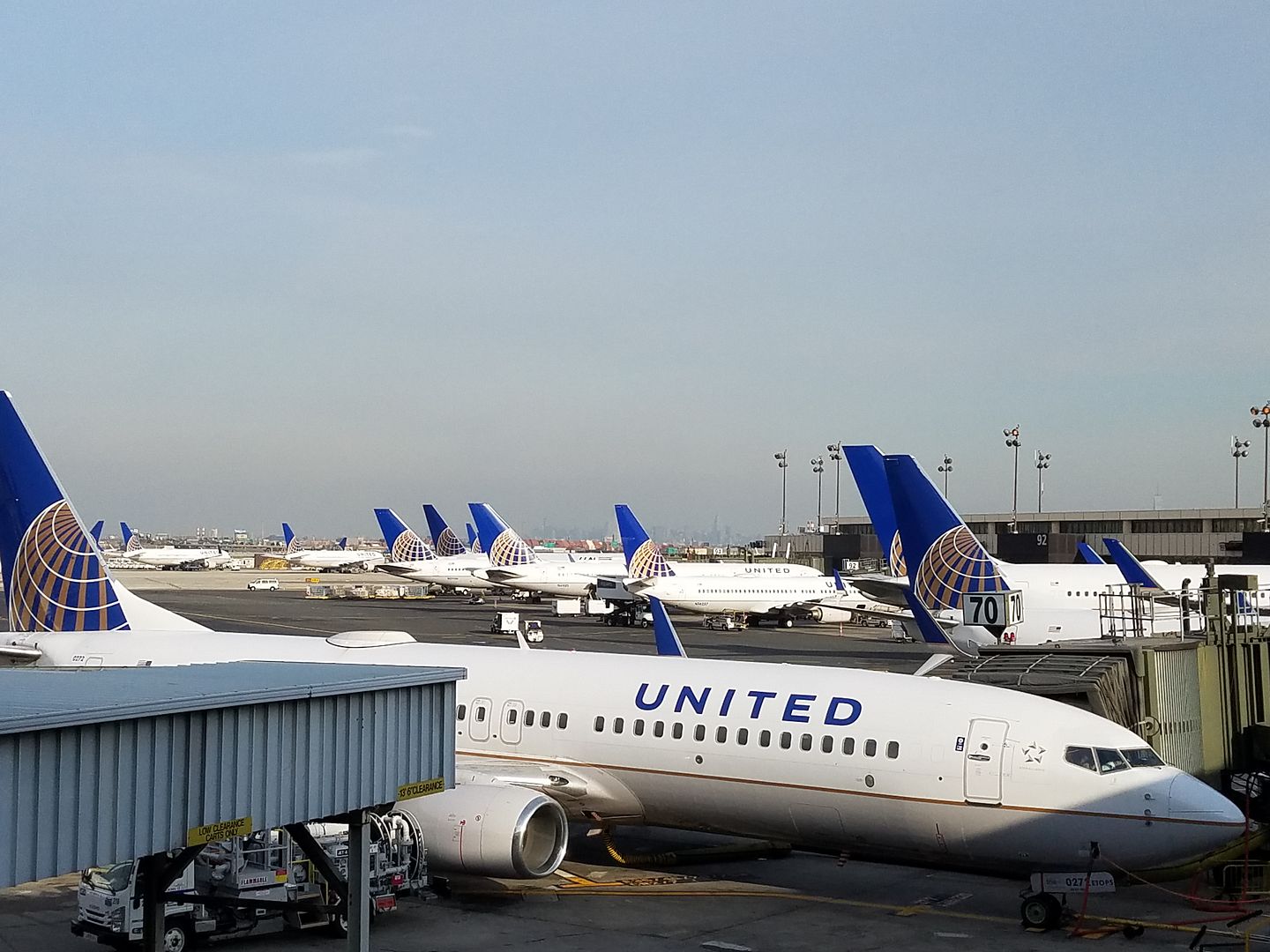 And if there aren't investable growth opportunities, the stock will bounce around but the company won't grow in value substantially. Ultimately what matters is whether the airline is going to make more money in the future than they're making today — and continue to grow or merely plateau (indeed, with downside risk). Today's operations are baked into share price. That's why analysts look at an airline's pricing power (squeeze more money from current operations, with passenger revenue per available seat mile – PRASM – as a proxy) and the prospects of new business ventures (of which United has few).
Buybacks reinforce the short-term trading nature of the airline's stock, but also underscore how few real investment opportunities there are for the airline which would drive future share price increases as the business grows.
Indeed contra airline executives who argue that markets aren't properly valuing their stocks as 'high quality industrials' which would fetch bigger price-earnings ratios, markets are likely valuing airline stocks appropriately based on current conditions and available information. And big stock buybacks suggest that the money is better invested somewhere other than where it is now.