During last month's quarterly earnings call, United executives postponed all strategy discussions until Investor Day ("Oscar Munoz Has a Plan, But It's a Secret Plan").
Today is Investor Day and United has announced details of their Basic Economy product. In June United estimated Basic Economy would increase revenue by $150 million by 2018.
When American Airlines introduced SuperSaver fares nearly 40 years ago they realized they could compete against low fare airlines by operating their own low fare airline on the same planes they were using to offer a full fare airline. Basic Economy fares take this segmentation to the next level, not just charging a different price for the same seat in economy but giving customers less who pay less.
Delta pioneered these fares in markets where they competed against ultra low cost carriers like Spirit. They would offer the same prices as Spirit, but give customers a reason to spend more than the lowest price to get the full product. It eventually spread beyond these markets and became a segmentation tool.
Basic Economy Means Charging More For Things that Are Currently Included in Ticket Price
The airline thinks customers will pay more things that they get as part of their fare today. So this isn't a win for customers.
This isn't about offering you lower fares. United has already largely been matching the low fares in the market.
Basic economy is a way of moving some passengers who buy those fares today to buy more expensive fares instead.
The entire point is to charge you more money than they do today to give you the same things. There's nothing wrong with a business trying to do that (although most successful businesses try to drive more and more value to customers at the same price). But make no mistake, since it's often confused in reporting around these types of fares: basic economy isn't about lowering fares.
United Will Begin Selling These Fares in January — and Will Be Very Clear to Customers When They Do
They're going to be very clear about the product they're selling. They've had the opportunity to watch Delta's roll out, and the challenges faced (and overcome) with third parties like online travel agencies who weren't always clear with customers at the outset about the limitations of the fares they were buying.
And United is going to be as clear as Delta about what it means (in fact if anything Delta has been criticized for being too clear with customers).
United will begin selling basic economy fares in January for flights beginning in the second quarter. At that time it will apply to domestic flights (excluding Alaska and Hawaii) and short haul Latin America markets. Basic Economy fares won't be combinable with other fare types on the same ticket.
American Airlines also plans to roll out Basic Economy fares in January but hasn't yet announced what limitations they'll be placing on those fares. However considering that United delayed Basic Economy to change details of what it would(n't) offer after hiring American's President as its President, United's announcement could serve as a clue about what American has been planning.
What United's Basic Economy Takes Away
These fares take away more than Delta's Basic Economy fares. United's Basic Economy fares will mean:

No seat assignments prior to check-in, and no changes to the seat you're given

No ticket changes at all (instead of a $200 change fee, you'd simply forfeit the entire value of a ticket and have to buy a new one)

No elite status credit (no qualifying dollars, segments, or miles) although you'll still earn redeemable miles on these fares.

Bring a personal item onboard only, no carry-on bags (this is waived for elites including Star Alliance Gold members and for co-brand credit card holders)

No elite upgrades

No economy plus seating for elites (and no buy up to economy plus for anyone). Elites will effectively has to start paying for economy plus, on routes where Basic Economy fares are being offered, in the form of a higher fare.
To be clear, customers traveling on Basic Economy fares will not be charged to use the lavatory, though people have complained that seemed to the direction airlines are headed for the past 30 years:
How the Ban on Carry-On Bags Will Work
The ban on full size bags for customers traveling on Basic Economy fares is perhaps the most interesting innovation here. Charging for carry-ons until now has been the province of ultra low cost carriers like Spirit.
United is going to push customers with Basic Economy tickets into boarding group 5. Gate agents are being trained that boarding group 5 does not get a full size carry-on bag. They are limited to a personal item only. And agents will have mobile payment systems so they can process any full size carry-on bags as checked bags. (There will be a 'handling fee' – amount not yet announced – for Basic Economy customers who get their bags checked at the gate on top of the normal checked bag fee.)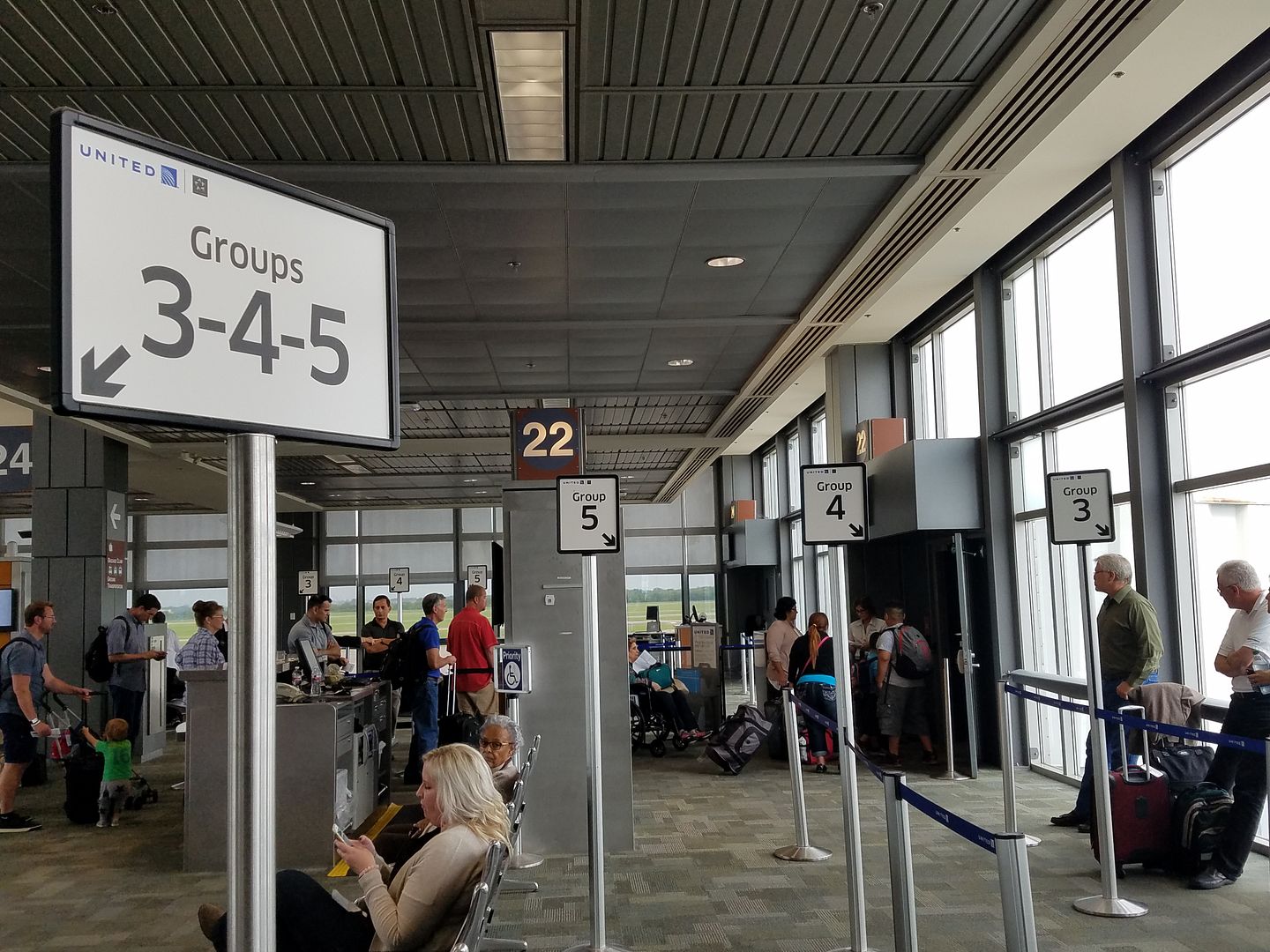 Since this is being handled based on boarding group, everyone with priority boarding — elites, including Star Alliance partner elites, and co-brand credit card holders — will be exempted.
Apparently when gate agents announce that a full flight means there's no enough overhead space to go around, and that customers at the gate can check bags for free, this will not apply to basic economy customers.
It will be interesting to see this play out at the gate, especially with Basic Economy passengers boarding with a companion that has a lower boarding group and with elite members who are boarding close to departure once Group 5 has been called.
How Much It Will Cost to Avoid Basic Economy
United's announcement doesn't discuss pricing, but we can get some idea from Delta about what to expect.
A Detroit – Los Angeles roundtrip in February costs $60 more to avoid Basic Economy fares.
An Atlanta – Orlando roundtrip in February costs $15 more to avoid Basic Economy fares.
United will no doubt be pricing things wrong at the outset, and they'll adjust both up and down as they figure out what the market will bear. They will want to sell Basic Economy customers to those that are driven purely by price, while charging as much as possible to customers that will pay a premium to avoid the restrictions that come with those fares.
Airlines Have Been Trying to Squeeze Low Fare Customers for 30 Years
Trying to figure out how to give more to high fare customers, and take things away from low fare customers isn't new. For instance,
United began making changes to its frequent flyer program in 1987 claiming to be trying to better reward its customers who spend more.
13 years ago US Airways tried to eliminate elite qualifying miles on everything but full fare tickets and their marketing head (who later became the CEO of Spirit Airlines) said at the time,

"Someone who flies a lot isn't necessarily loyal if what they're doing is buying the lowest-priced ticket every time they fly," Ben Baldanza, the airline's chief marketing executive, said at the time. "That's not necessarily the kind of loyalty we want to reward. We want to reward those people who pay a premium for the services we offer."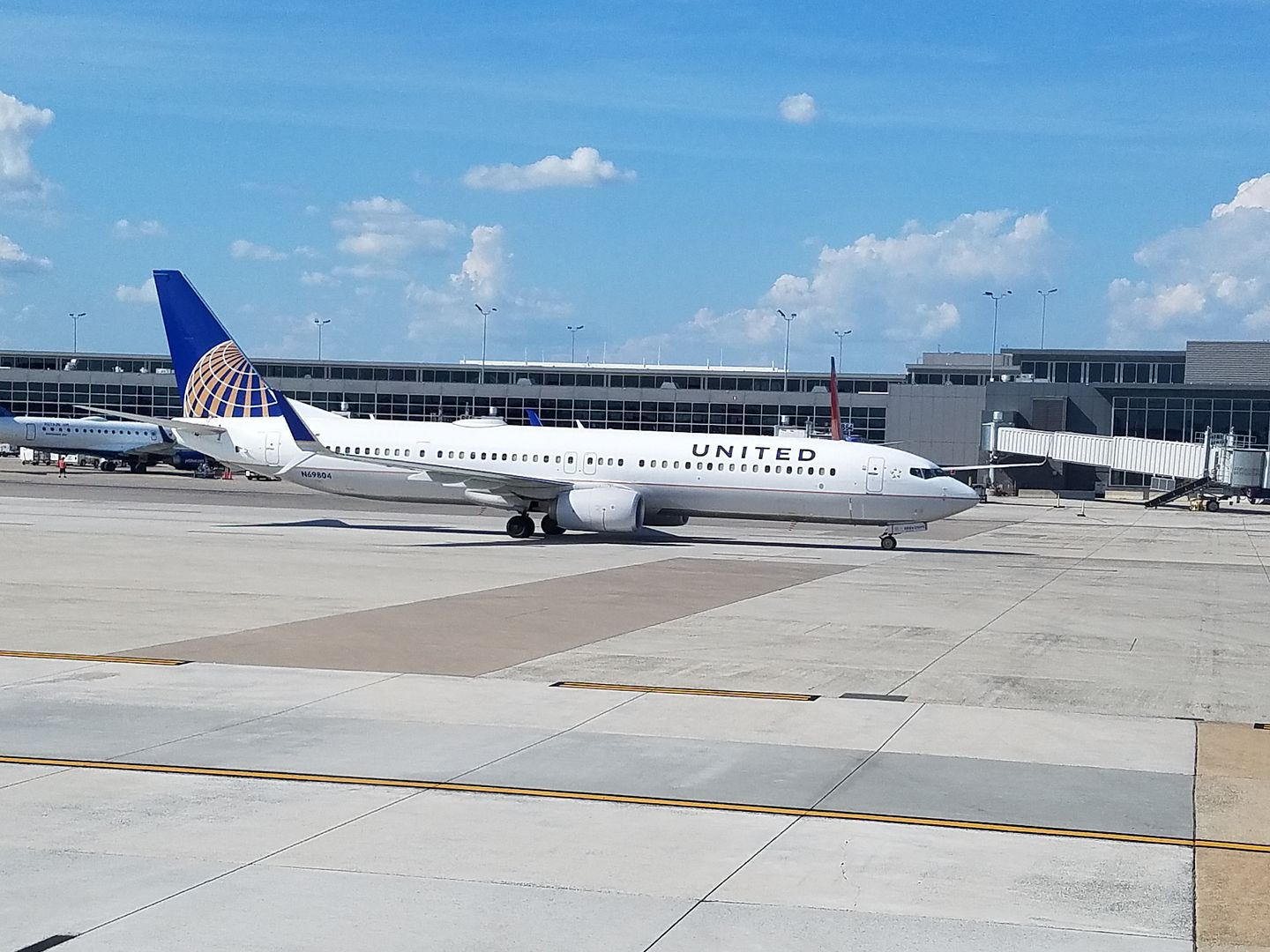 Will The Focus on Price Over Loyalty Push Loyal Customers to Buy on Price?
Delta says Basic Economy fares earn them an incremental $20 million a quarter. United is taking away even more from Basic Economy fares, and thinks they'll earn nearly twice as much in 2018.
The risk here for United in taking away elite benefits as part of these fares — and their bet is that elites are willing to pay more to keep their benefits — is that telling your most valuable customers that they are only valuable on certain days when buying certain fares rather than every time they step onto one of your planes undercuts the very notion of loyalty.
Loyal customers buy a ticket from an airline even when they're more expensive than the competition — indeed, they often don't shop around at all.
And business travelers are leisure travelers, buying flexible fares for work and the cheapest fares United chooses to offer for vacation trips with the family.
United may be right that these passengers will pay more if they didn't get elite benefits like upgrades on the lowest fares. Of course they might be willing to pay more to another airline, or at least consider another airline — especially when 'buy ups' to first class are sold aggressively and inexpensively.
Airlines have succeeded in turning commodity products into differentiated products, instilling a brand preference into the customers who spend the most and most frequently. They've succeeded in making lucrative customers relatively price insensitive. Many United elite customers choose the airline now regardless of price. They'll lose some of those customers when they make price the most important factor in their buying decision again. The question — and whether United succeeds in generating anything close to $150 million a year in incremental revenue, fairly accounted for — is how many customers they lose.
When they report the performance of Basic Economy, they're unlikely to report or event factor these losses.