Unionized flight attendants — and flight attendants at airlines whose procedures mirror union work rules — get to work the most desirable trips based on seniority. Senior flight attendants at large international airlines can jet away to Sydney, to Buenos Aires, to Paris while more junior flight attendants overnight in Des Moines.
Those longer trips aren't just more exotic. They pay more (more hours) in a short amount of time, have longer layovers, and may entail staying at better hotels.
Last year I wrote about the secondary market some American Airlines flight attendants created renting out their seniority. They sell prime trip assignments to junior flight attendants, reportedly on average for $200 per trip.
Flight attendants who bid for a trip and are assigned that trip have a property right in the trip. But they're not supposed to use their seniority to gain desirable trips and then sell those trips, they're supposed to fly the trips themselves and trade only when scheduling presents a problem. In other words they only get a partial property right and there's not supposed to be a secondary market.
Reportedly something similar is going on at United Airlines and both the airline and union are trying to crack down on it. (HT: Brian Sumers) A letter from the flight attendants union to members begins,
Over the past few months, we have been aware that many of you have voiced concerns about illicit trip brokering where certain individuals have been improperly "parking" and holding trips for their personal gain. We've heard your frustration and recognize how many of you have exercised restraint in reporting this egregious activity to management because we are unionists.
United is threatening to discharge flight attendants to bid for trips that they sell or barter instead of working themselves.
The airline says "this is about fairness.. no flight attendant should have an unfair advantqage..managing their schedule or accessing flying opportunities."
The airline is giving something of value based on seniority to one group of workers, that's valued more by others. Naturally a secondary market develops, and both parties benefit from the exchange. Problems here stem from inefficiently allocating what employees want most based on seniority, and then cowing to the envy of less senior flight attendants.
United and its union are fighting the symptom of a broken duty assignment system that gives trips to flight attendants who don't want to work them simply because they've been at the airline longer, and assigns trips to flight attendants less well-suited to the customer service roles as well.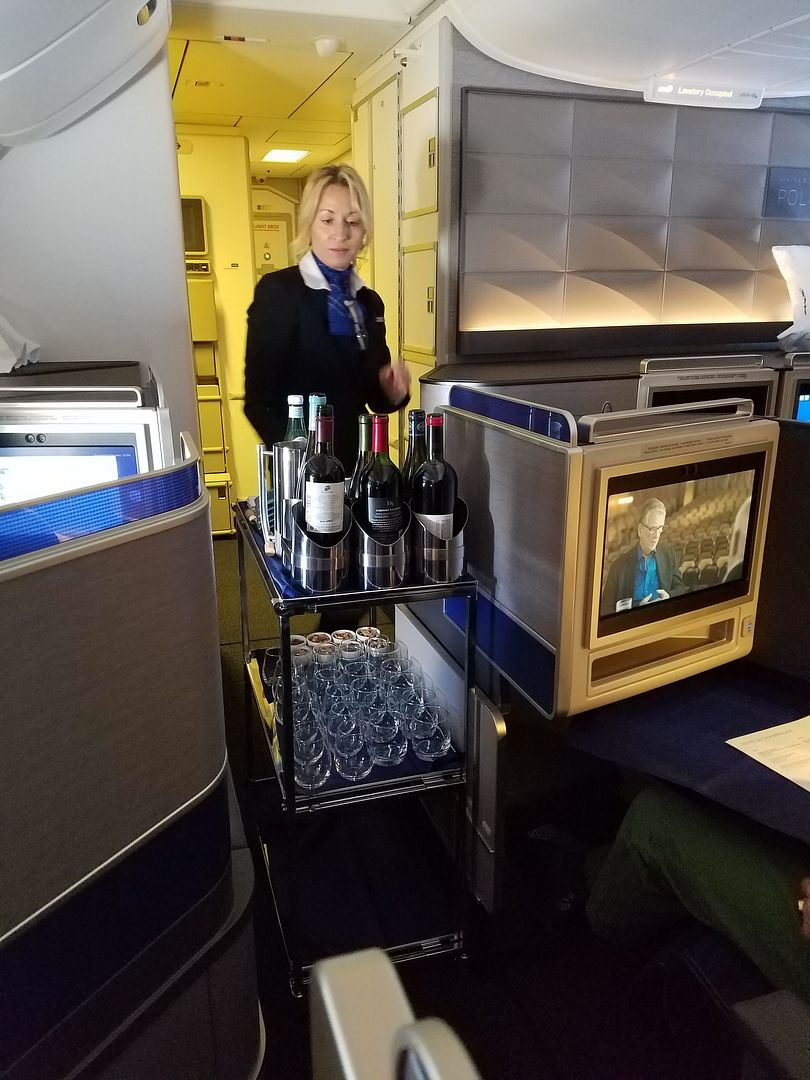 From a customer service standpoint I prefer more junior – less jaundiced – crew working the 'best' flights and indeed working long haul business class. Assigning customer service duties to an airline's most profitable customers based primarily on being around the longest makes little sense for a business.
It was United, though, the pioneered turning over scheduling decisions to the union. Pat Patterson who was President of the airline from 1934 until 1966 believed that unions were closer to the workers than management and could better understand their needs.