I've consistently written that you don't make money by offering a product that is worse than your competitors at the same or higher price. The business model of airlines who think otherwise is broken.
When United rolled out Basic Economy — no advance seat assignments, and for customers without frequent flyer status or the airline's co-brand credit card no full-sized carry on either — I said that United had a problem.
Basic economy isn't a new lower fare.

It's new restrictions on the lowest fare.

It makes the airline's offering undesirable. That's the point — hoping that customers will spend more money to avoid these restrictions.

But it just means that Southwest, JetBlue, Alaska and even Delta (which lacks the carry on bag restriction) are a better deal.

So customers will book on other airlines instead.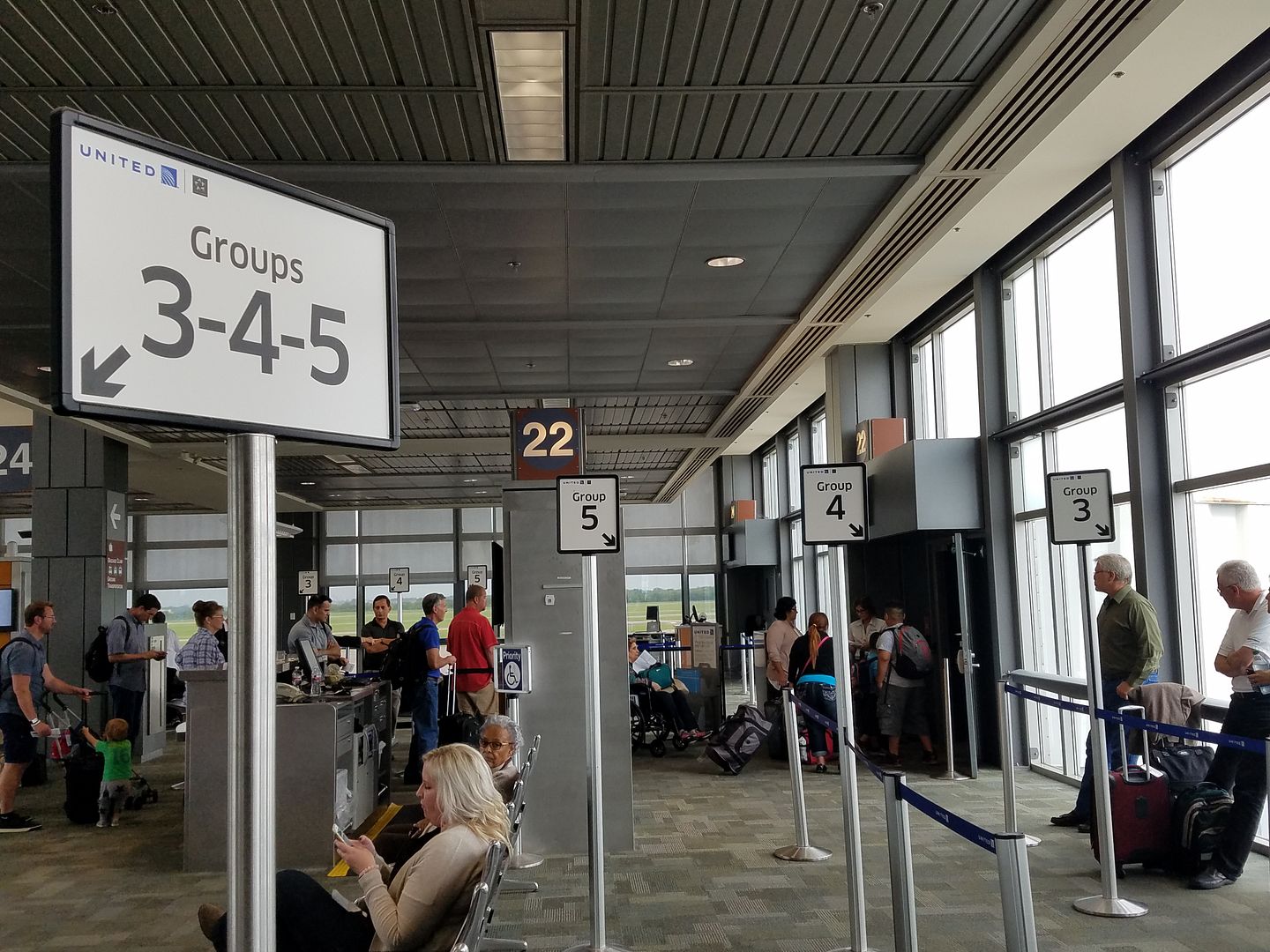 Back in July United admitted they were losing business because of Basic Economy. Customers were choosing to fly other airlines instead of United because of the restrictions. It was obvious that was going to happen. Why pay the same price to United and be denied a carry on bag when Southwest will sell you a ticket at the same price and not charge for checked bags even?
At the time United said that this was temporary. The miracle drug that was supposed to add a billion dollars to their bottom line wasn't doing that. However as soon as American Airlines gave up their competitive advantage by introducing their own Basic Economy fares across the domestic route network the gap would close and customers would:
stick with United

pay more to avoid United's Basic Economy
American did exactly that yesterday so it's too early to tell what effect that will have on United. It limits the options customers have .. down to Southwest (which carries more domestic passengers than any other airline), Delta (which is larger than United), JetBlue and Alaska.
I've been in meetings all day so wasn't able to dial into the Cowen & Company presentations the airlines were giving today, but Edward Russell shared some key insights on Twitter.
United is admitting is that they actually lost money because of Basic Economy. United revealed that the "incremental revenue from buy-up" was "more than offset by share loss" to airlines without a Basic Economy offering.
Not only did customers behave rationally and not book United, the loss of customers cost United more than the revenue gains from Basic Economy.
Basic Economy is meant to be a complicated fare increase.
The most price sensitive customers will get less at the same price
Customers who can't bear how unpleasant travel would be under Basic Economy will spend more
They can raise price on some customers without losing the business of other customers. But that only works if most of the airlines go along in lock step. Scott Kirby developed the draconian Basic Economy restrictions at American, and when he became President of United he revamped their offerings to be similar and more restrictive than Delta's. You don't need collusion when you have one person developing the products for two of the three biggest competitors.
Whether or not it will ultimately work depends on the extent to which customers are aware of their options. So far they have been, but United thinks intelligent customers won't be a problem now that American has followed suit.
United has done some really stupid things with Basic Economy. They rolled it out in all markets regardless of whom they were competing against. They were trying to squeeze $900 full fare passengers for an extra $20 under threat of a middle seat in back and no carry on bag (therefore losing their luggage). They're learning some lessons and think that will stop the bleeding, and ultimately think their strategy of giving customers less for the same amount of money will mean profit.
Update: United says Basic Economy is responsible for 100 basis points of revenue decline how no one is getting fired for this material and self-inflicted loss astonishes.