United's management thinking is now America West-turned-American Airlines management thinking since United brought ex-US Airways leadership of American over to run the business.
United delayed the launch of its Basic Economy after Scott Kirby moved from American to United to become the airline's new President. United took the time to rethink Basic Economy in much the same image as American's planned rollout, which is they we see United taking Basic Economy farther than Delta had ever considered by banning full-sized carry ons as a restriction on the fare.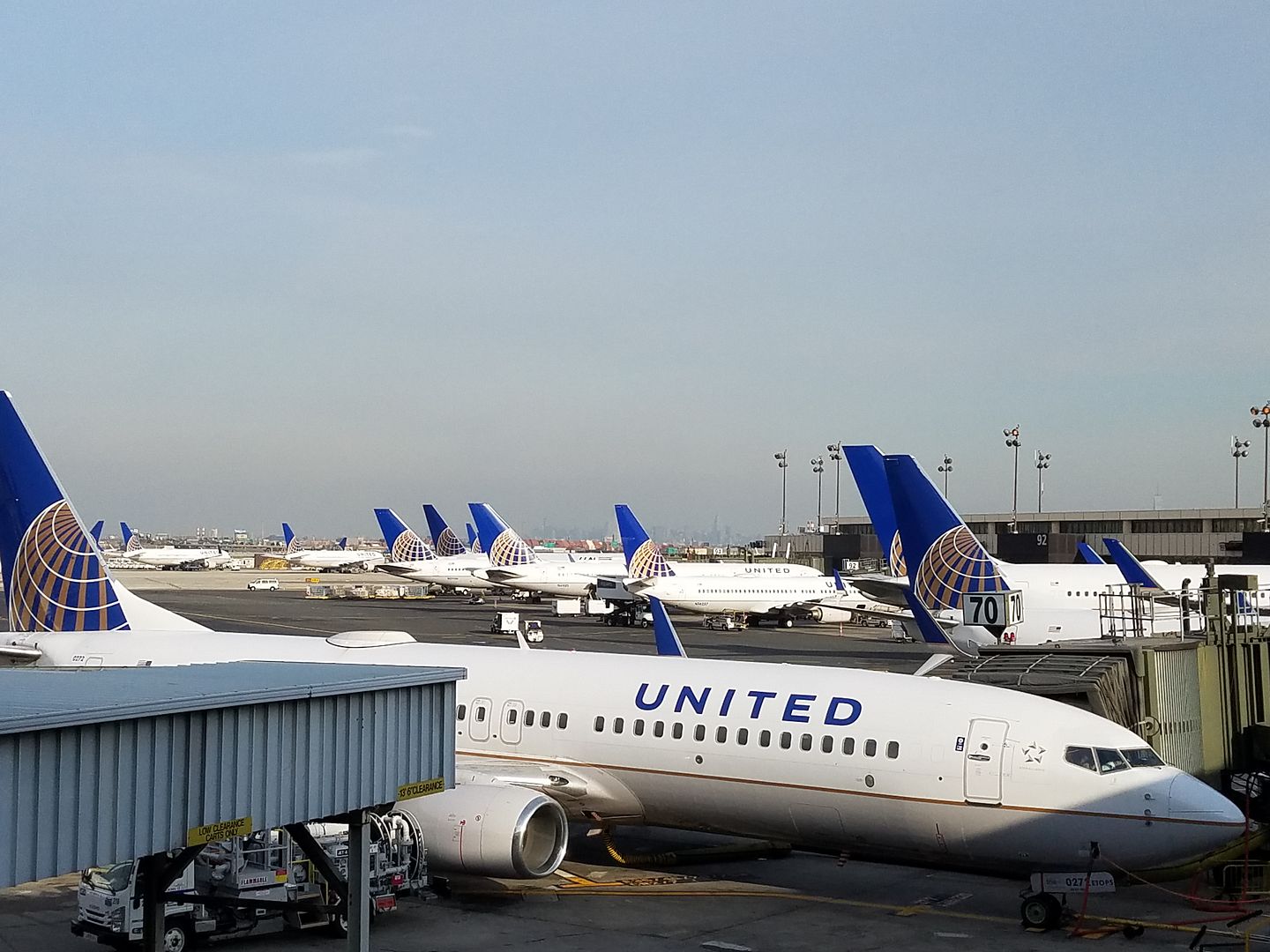 United hasn't devalued its award chart in nearly four years. MileagePlus reports up to Andrew Nocella now. Nocella came over with Kirby from American (and US Airways before that). That has me concerned.
Today United announced that latest way they plan to follow in American's footsteps: re-banking the Houston hub effective October 29.
This effort is called "rebanking." United has traditionally operated a schedule of ten "flight banks" at Houston, with the hub serving as a connection point for east-to-west routes across the U.S. along with Latin America. With the new effort, United will consolidate existing flights into an enhanced eight-bank structure, connecting customers from all directions, enabling the airline to use aircraft more effectively throughout the entire country.
One key factor in customers choosing an airline, after price, is total flying time. Shorter trips often show up higher in flight search.
So reducing connecting time doesn't just get customers to their destinations faster when everything goes right, it also increases the likelihood that customers will buy from an airline. The challenge of course is when things go wrong.
The idea is that planes land and are turned around quickly. By compressing flight arrivals followed by departures you're increasing the number of connections that appear to appeal to passengers.
Compared to a rolling hub where flights arrive and depart evenly throughout the day this means more employees handling more passengers at peak times. It also means lulls at the airport where you're paying those employees to wait for the next bank of flights.
This approach more fully utilizes gates during peak times. During irregular operations it's more likely to cause problems that cascade throughout the system, gates unavailable when planes don't push back and planes therefore arriving without a gate. Shorter connection times mean more missed flights.
Shorter connections also mean less airport shopping revenue for merchants, although there's a drive towards app-based ordering of food in advance and delivery to gates at many airports which means less time is required for spending money at the airport. There's less browsing though which does detract from retail sales.

United Club in Houston
There are tradeoffs with a banked hub. Houston is a better candidate than Newark, Los Angeles, or Chicago O'Hare (which American re-banked). We'll see where United goes next, though Denver is a clear candidate.
Banked hubs were common prior to the airline recession of the early 2000s. A move towards rolling hubs saved on costs. The shift back to banked is an attempt to gain business and earn a revenue premium despite the higher cost in an offsetting low fuel cost environment.
In contrast, airlines like AirTran pioneered a model where 'people wait on planes' rather than planes waiting on people. Longer connection times, spead out flights, are lower cost to the airline but costly to the passenger in terms of travel time.