Two years ago I took United's media preview flight of its first Boeing 777-300ER. This was also the first plane equipped with their new Polaris business class seats. (Since I don't take free flights, but this wasn't something available for sale, I made a donation to charity to offset. I didn't want to appear to be accepting something from United, though of course I had to pay to position myself to Chicago, pay for a hotel overnight, and fly myself home too.)
When United first debuted their Polaris soft product, before new seats were available on any flights, they celebrated by giving out 'Polaris bears' to passengers.
On the preview flight for the first aircraft with new seats every passenger received a Polaris Bear. United's CEO Oscar Munoz was with the group, first in the lounge and then on the plane prior to takeoff. He was well aware of the aftermarket for these bears. They were fetching hundreds of dollars on eBay. And I suggested to him that United consider getting out of the passenger business, and just sell bears. The margins are much better. He chuckled and said he'd consider it.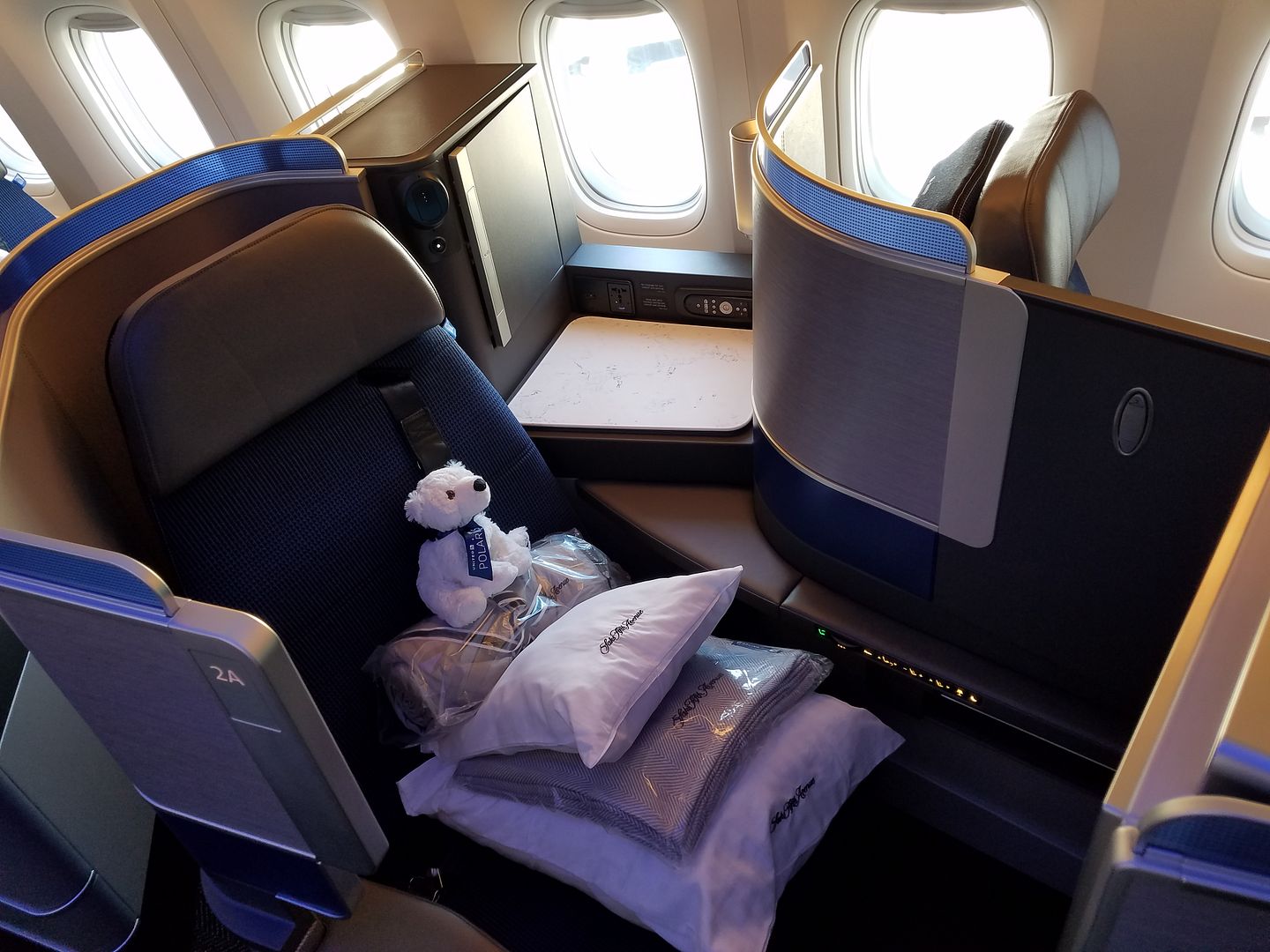 Well Polaris bears are available again! Named Ursa, the bear will be available on US business class departures March 30 and March 31 to celebrate the introduction of the Boeing 787-10 aircraft into revenue service.
Polaris Polar Bears are back (for a limited time) on @united, available on flights on 30+31 March to mark the debut of the 787-10 on international services. #PaxEx

More on United's 787-10 plans: https://t.co/a0QZgdIS6Y pic.twitter.com/egkPPWN1hp

— Edward Russell (@e_russell) March 27, 2019
If you're flying United's international Polaris business class on these days, you should receive a bear. There are even about 3 of you who might consider hopping a flight to collect this bear.