Update: Opening day is April 30.
---
United failed to open a single Polaris business class lounge in 2017. As American opened four of its own business lounges between June and December, United was left only with its first Chicago outpost.

United Polaris Lounge Chicago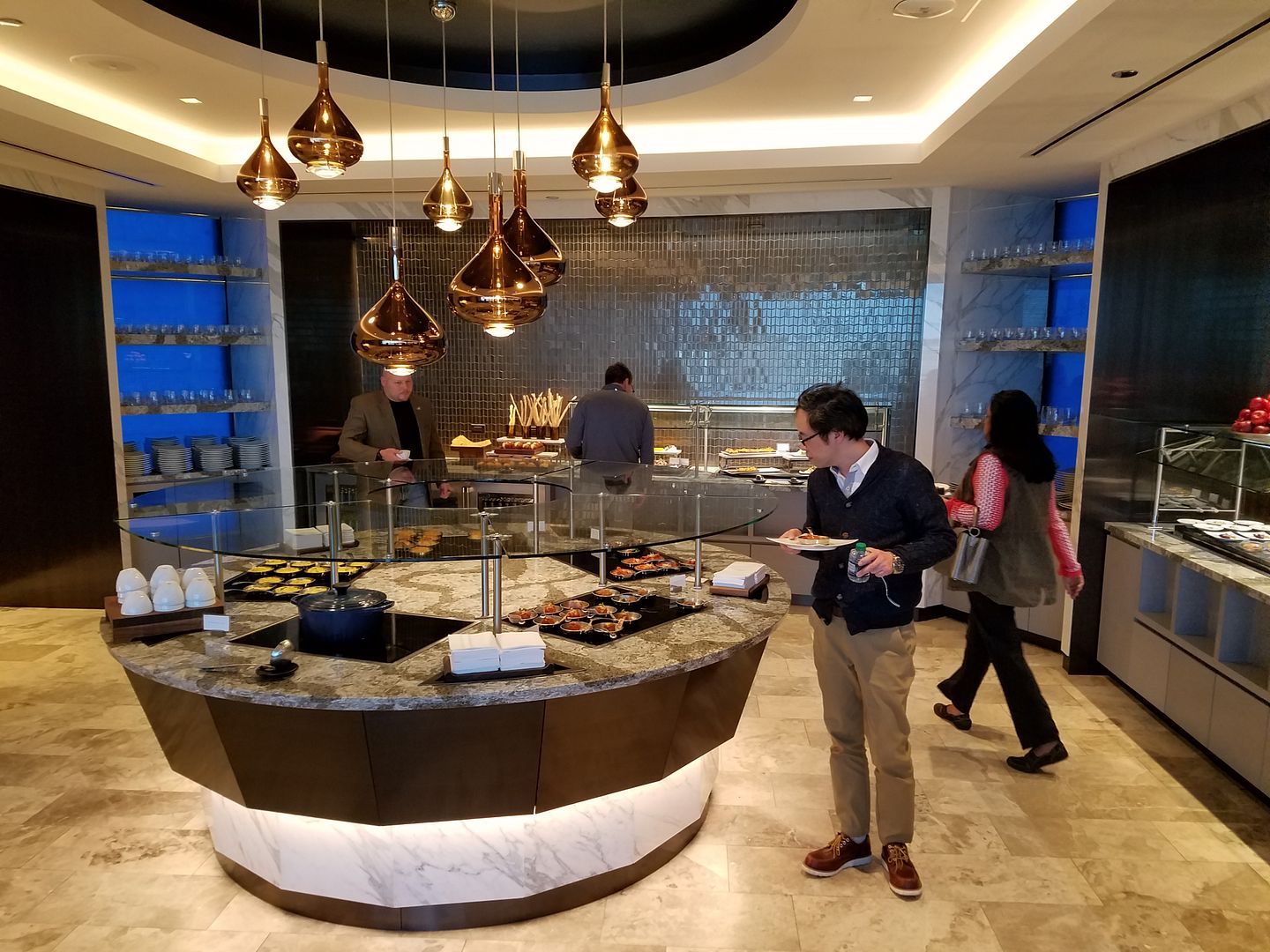 United Polaris Lounge Chicago
However the airline has said they expect the San Francisco, Newark, Houston and Los Angeles lounges to open this year — with the first three this summer.
And they've apparently learned their lesson with the Polaris debacle of overpromising and underdelivering seats and lounges, because it looks like they're going to beat the summer opening projection for San Francisco.
In fact the lounge is close enough to finished that they've scheduled a media preview for the lounge in two weeks. Unfortunately it's the day before the Freddie Awards and I won't be able to go, but I'll certainly be trying to pay a visit soon.
Nonetheless if they're running a preview of the lounge with nearly a week to go in April we should see a formal open either just before the end of the month or right at the start of May.
I've got an international premium cabin flight out of Houston next month and since I booked it many months had hoped that lounge would be open. It appears that I'll be relegated to the United Club or American Express Centurion lounge there instead.
However for folks with San Francisco departures pending there's great news!
Departing United and Star Alliance long haul first and business class passengers can use the lounge. First class passengers can bring in a guest. United customers can use the lounges on departure and on arrival, while Star Alliance passengers can use it on departure only.
Crowing issues aside the Chicago lounge is really special and I'm looking forward to seeing what United has done in San Francisco.