Two months ago United Airlines started selling highly restrictive 'basic economy fares' on a test bases on routes between Minneapolis St. Paul and the airline's hubs.
These fares don't allow advance seat assignments, ticket changes, or a full sized carry on bag. Elites don't get upgrades or economy plus seats on these fares, and customers don't earn credit towards status either.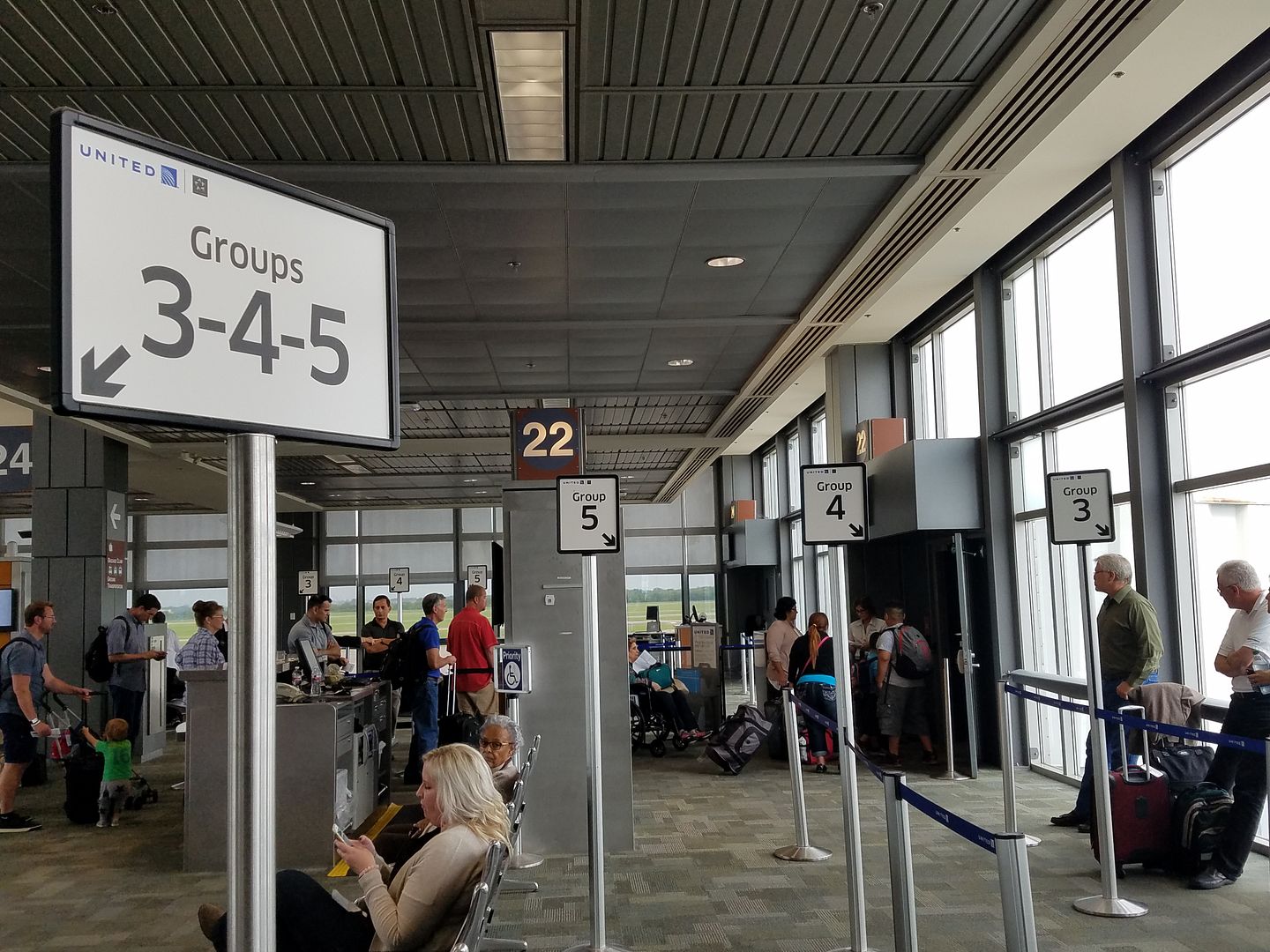 Elite frequent flyers and co-brand credit card members do still get their priority boarding benefit, and since the carry on ban is handled by boarding group this allows them to bring a carry on in addition to a personal item as well.
While United claimed these new fares were a benefit for customers, they were in a very real sense lying because Basic Economy fares were (as American Airlines candidly put it describing their own Basic Economy offering) merely 'new attributes' for the lowest fares, and not new lower fares at all.
In other words, Basic Economy fares give you fewer benefits at the same price you used to pay. The goal is to make these fares unpleasant enough that you'll spend more to avoid them. The risk is that you'll spend more with someone else like Delta (which allows full sized carry ons on their Basic Economy fares) or Southwest (which still offers free checked bags and doesn't charge ticket change fees).
These fares are no longer limited to being sold in and out of the Minneapolis test market.
Mommy Points reports that United is selling Basic Economy fares from Houston to Newark. I found those fares beginning May 9.
Buying out of Basic Economy appears to cost a consistent $30 one-way on this route. A family of 4 will pay an extra $240 roundtrip to be able to have advance seat assignments and bring on carry on bags.
United is now selling Basic Economy fares for travel Houston – Orlando starting May 9. The buy up costs $15 one-way.
They're selling Basic Economy fares for May 9 travel onward Houston – Seattle with a $20 buy up.
For Newark – Chicago the buy up is $15 effective for travel starting May 9. It's $15 Newark – Fort Lauderdale.
United isn't offering Basic Economy yet on all routes. And they aren't offering it in connecting markets. So while the restrictions on cheapest fares are in place for Houston – Seattle, they aren't in place if you're traveling Austin – Houston – Seattle.
Beware and if you'd consider traveling on one of these fares at least be sure to check:
Pricing on Delta, since you can still bring a carry on bag even in their basic economy markets

Pricing on Southwest, Alaska Airlines, and JetBlue which don't have Basic Economy restrictions

Pricing on any other airline because a connecting flight on American isn't going to offer basic economy at this point even though some of their non-stop routes do.