A year ago United directed flight attendants to keep a watchful eye over passengers who might 'steal' business class bedding.
United's Polaris soft product does have nice bedding, in fact I don't know any airline business class whose bedding is clearly better. That's an amazing statement to make. It would have been hard to imagine two years ago that anyone would have wanted to take a business class pillow or blanket off of a United flight.
When United improved their much duvet, blanket, and pillows with new products branded by Saks Fifth Avenue they found customers wanted them as a keepsake.
Telling flight attendants to scold premium passengers wasn't enough, it seems, thinks:

Passengers know they aren't supposed to take the bedding to begin with

It's stealing

This is "sad" and "everyone loses."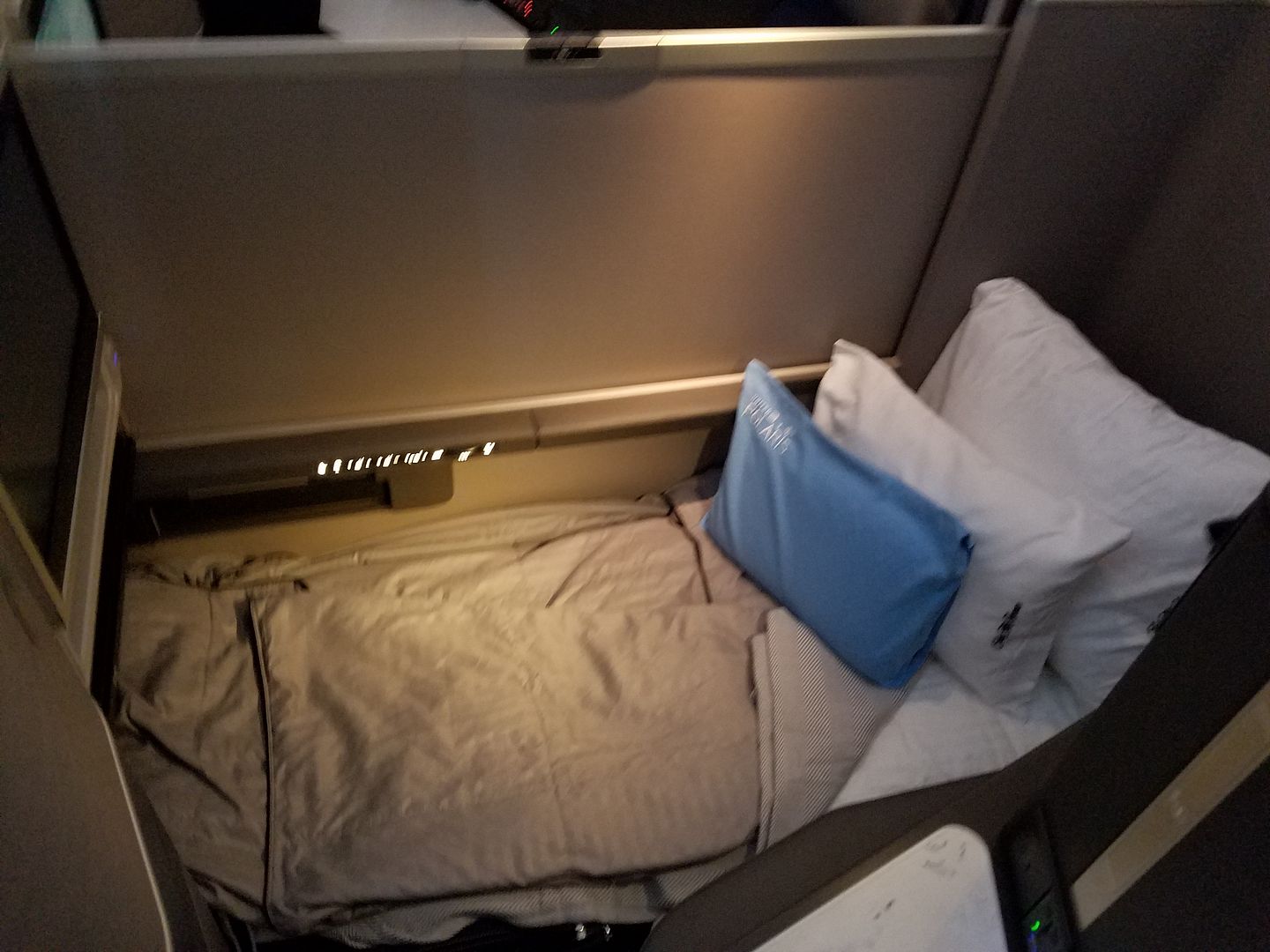 I might have certain airline blankets at home. Etihad first class blankets are the softest and most comfortable I've ever felt. Whenever I see and feel an airline blanket, it brings me back to the experience and makes me want to get back on board.
United doesn't feel that extending their business class marketing into your home is a worthwhile investment. That's up to them, but I think it's a mistake.
Hotel towel theft is a big deal, one hotel saves $16,000 a month by cutting down of guests taking towels (!). They attach washable RFID tags. Presumably they're not tracking down thousands of towels leaving the hotel, just telling guests the towels are tagged is enough to keep people from stealing them.
As long as they are able to keep it a secret, they wouldn't even need the tags — just labels or notes telling guests there are tags.
Former American Airlines Chairman Bob Crandall tells a story about just signaling that you're watching for theft (without actually doing it):
United could just have flight attendants make an announcement that there are RFID tags in the pillows and blankets. No one will need to watch customers, and no RFID tags need to be used.
Fourteen years ago Holiday Inn offered a 'towel amnesty'. If you'd fess up that you took towels from their hotels, you could keep them. In 2013, Hyatt started encouraging guests to steal bath amenities.
Instead of scolding customers, United could take out ads offering Polaris bedding amnesty. The message is the bedding is even better onboard than what you have at home. Customers discover that and just can't help themselves.
United could even run a promotion, buy a full fare business class ticket and get a coupon code for a full set of bedding from the United Shop.
Unfortunately the focus here seems to be on cost control, not creative marketing to drive a revenue premium for the product.