You've probably heard of the Bridge to Nowhere and may have even heard of the Airport for Nobody but Travel Skills covers United's 4 hour flight to no place.
United flight UA1111 on Tuesday was a four hour flight from San Francisco to San Francisco.
The flight was supposed to be headed for Lihue, Kauai. Instead it wound up circling over the Pacific for four hours and returning to San Francisco.
Here's the flight path it took:
Chris explains what happened,
UA1111 departed on time at around 9 a.m., but experienced a maintenance issue shortly after take off which required a return to SFO.

To make it to Kauai safely (2,540 miles away), a Boeing 757 is loaded down with a LOT of very heavy fuel. It's so heavy in fact, that the plane cannot land with that much fuel onboard.

In many cases like this, the pilots would quickly jettison the fuel at a high altitude. Once the fuel is offloaded, the plane could return and land. …However, a Boeing 757 is not able to dump fuel… this meant that pilots had to fly the plane in circles for four hours off the coast before returning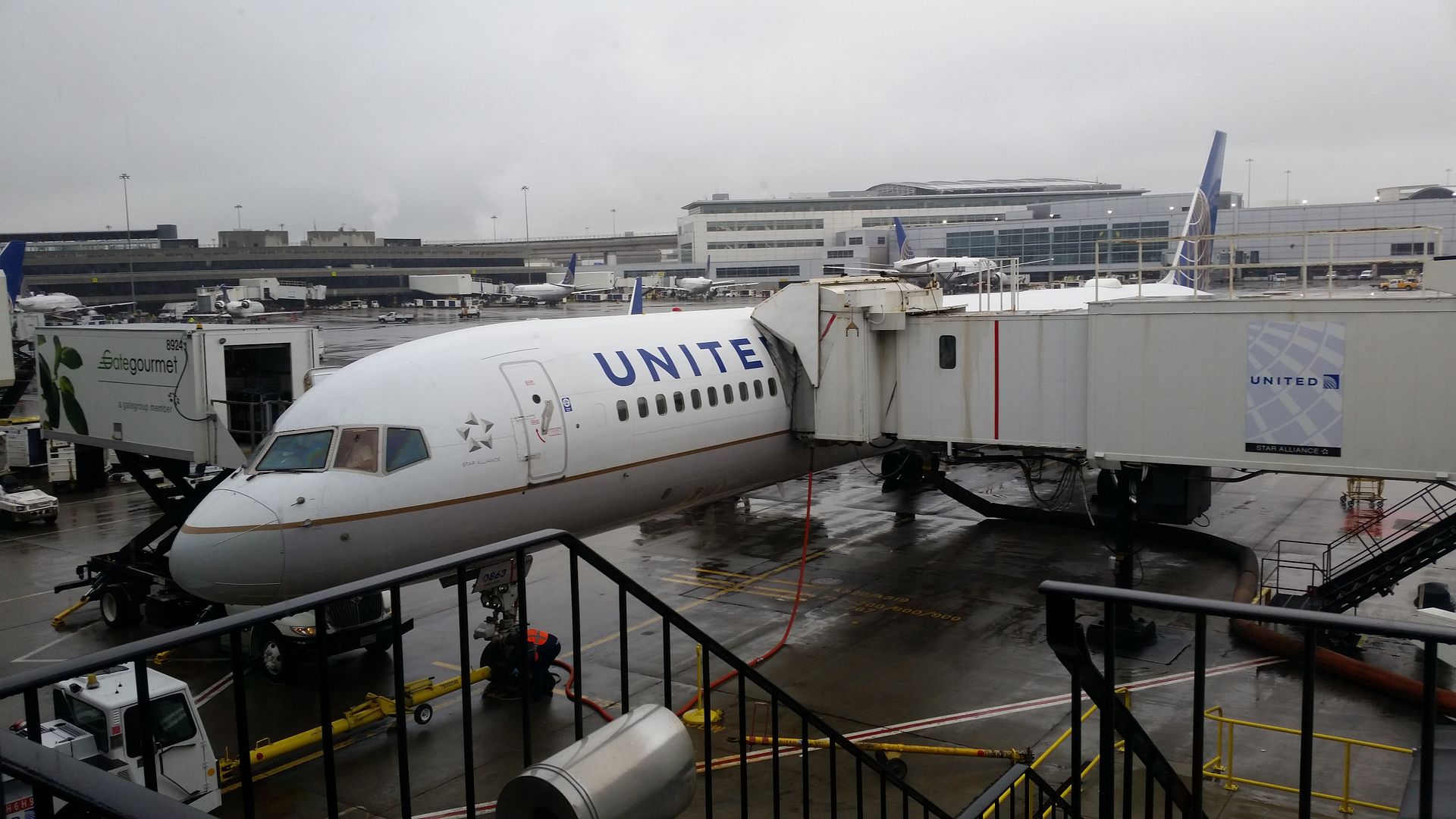 United Boeing 757 in San Francisco Waiting to Depart for Hawaii
United assigned another plane, took off around 4:30pm and made it to Hawaii around 9 p.m. about 8 hours late.