United made a splash introducing its new business class product two and a half years ago.
The seat was improved (direct aisle access) but not close to industry leading.
What was unique about the Polaris seat was the ability to squeeze a lot of them into the cabin.
Polaris wasn't just supposed to be the seat. It's improved bedding – I've argued the best in business class – and a more extensive meal and drink service.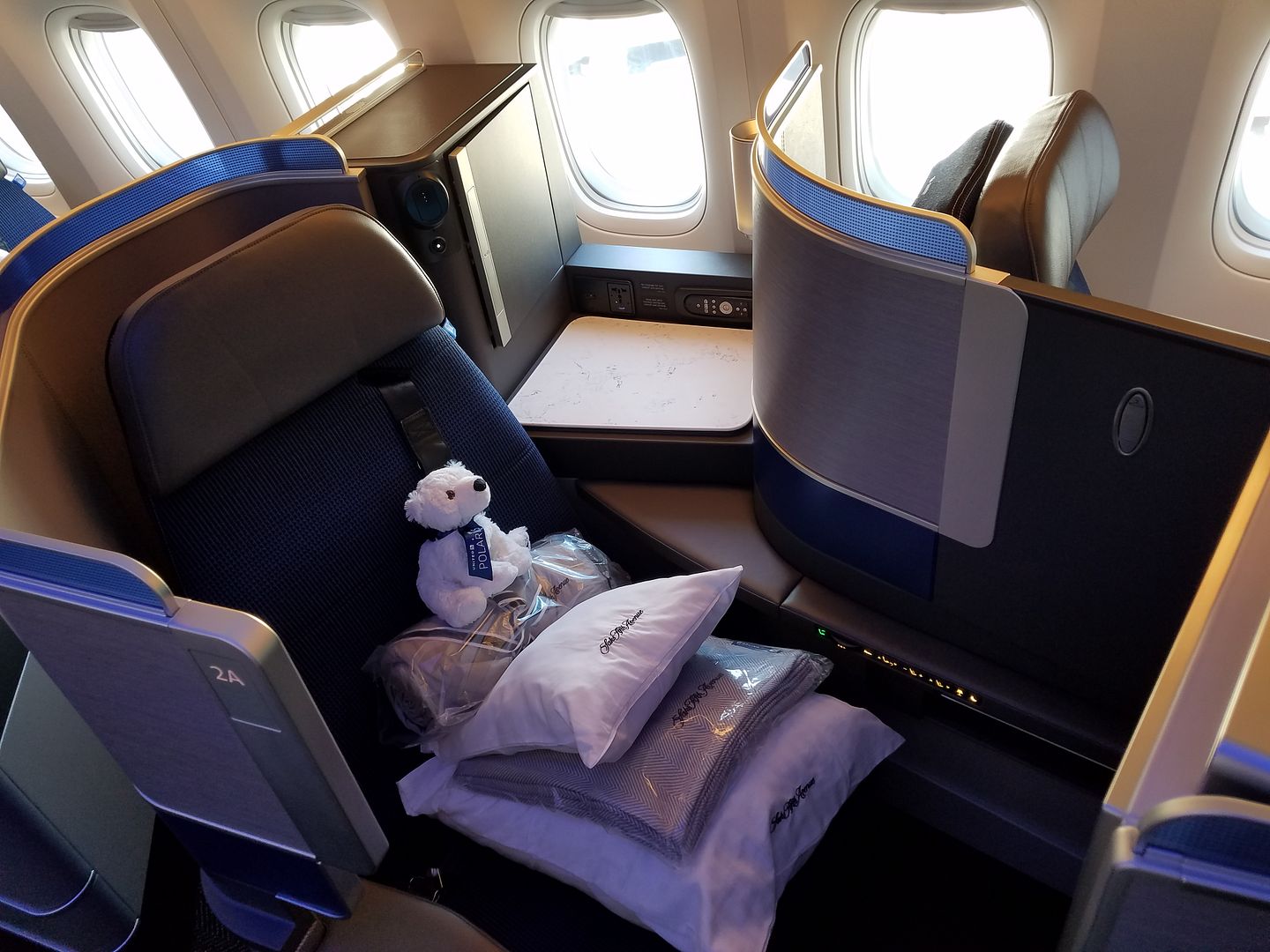 There have been a number of cut backs to the United business class soft product since then. United says the service took too long and passengers want to sleep. That may even be true. They can speed the service even more by eliminating all service entirely!
Changes have included axing the bloody mary and mimosa carts, and wine tasting flights (they were way over expected cost on wine), they eliminated the special, indulgent quality of the product. Then they announced that by preplating meals which only need to be heated they can reduce flight attendant staffing in the cabin.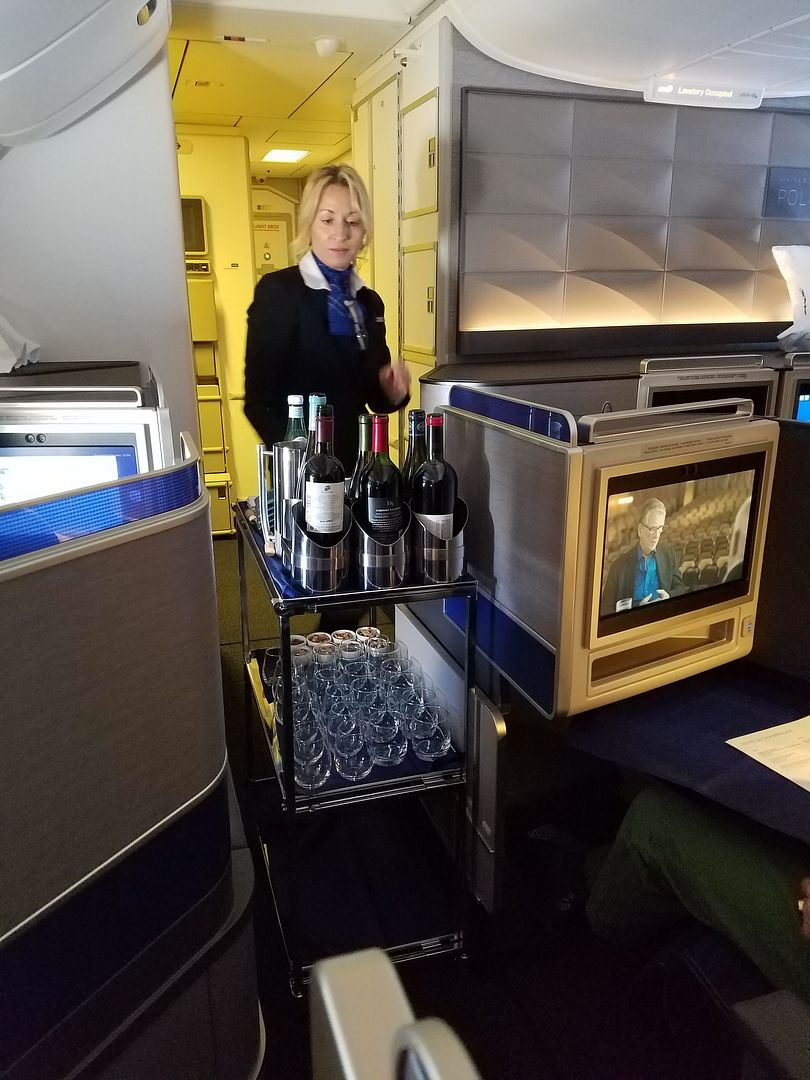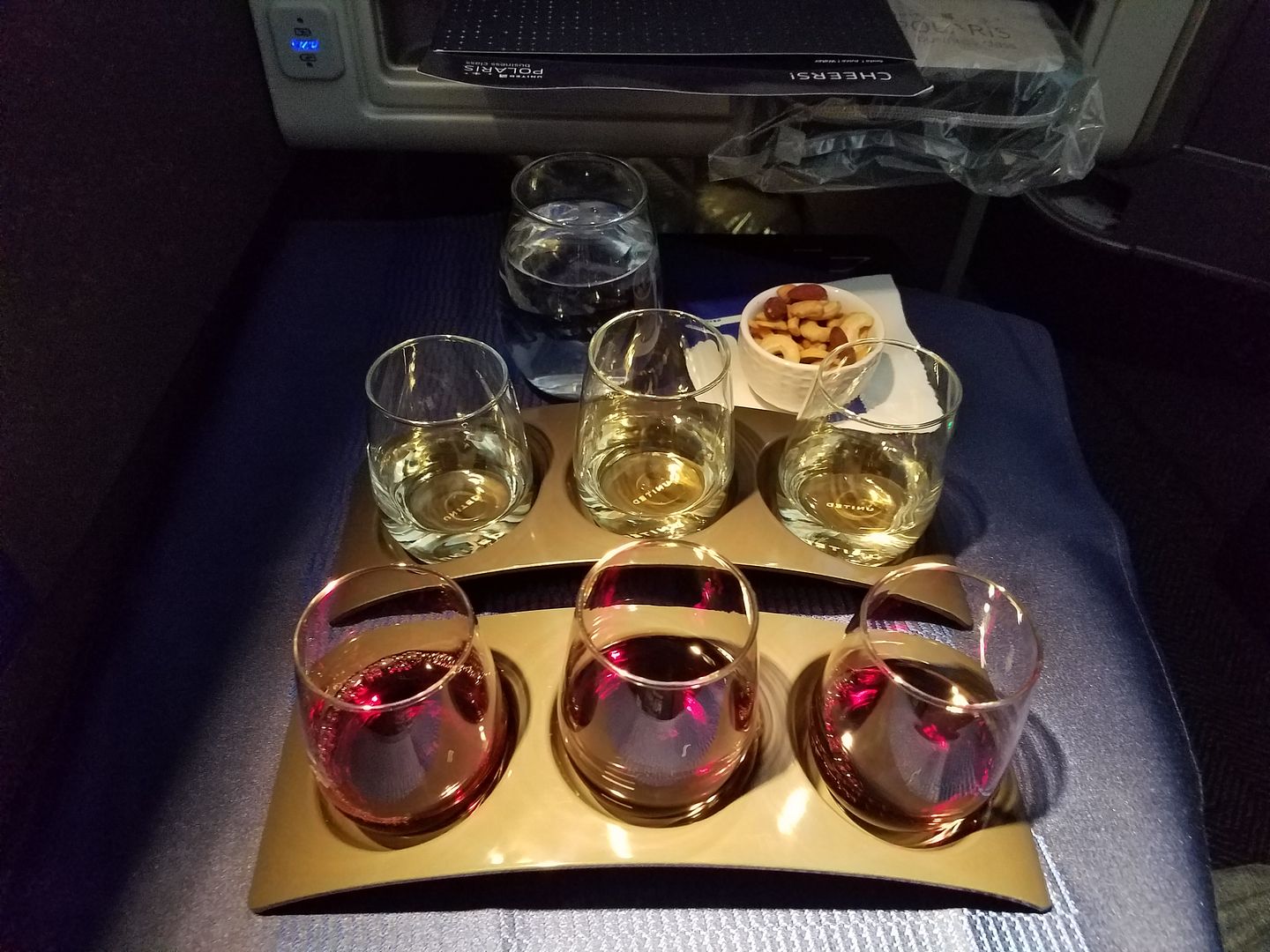 United's President Scott Kirby described their approach to product as 'keeping up with the Joneses' and described how he sees the schedule (that they fly) as their product. It's no surprise that United sees an opportunity to reduce service even further.
Ultimately as the inflight product has become less special they've slow walked the seats. They finally have been making progress, claiming they're adding an aircraft with these seats – through retrofits and new deliveries – every 10 days through 2020. So far only 13 of 51 Boeing 777-200s have the seats, and none of the approximately 35 Boeing 787-8s or -9s in the fleet have them.
And Boeing 787-9s operate United's longest haul flights, so it's appalling they have the airline's old business class product — the same old seats running San Franciso – Newark fly San Francisco – Singapore. They were delivered with old seats, and to date United had not even announced a plan to ever put new seats in them.
That has changed according with Australian Business Traveller quoting a United marketing executive,
The first 787 reconfigurations should come online in the last quarter of 2019

All 787s should get Polaris seats by the end of 2020
I wouldn't be surprised to see this schedule pushed back, so for now assume if you're flying a route like Houston – Sydney you get the old seats.