Loyalty has two primary components: recognition and reward. That's your elite program and your earn and burn proposition.
Hotel programs are tough to compare because you earn a different number of points per dollar spent, and redemptions vary wildly as well — the most expensive Hyatt redemption is 30,000 points while the most expensive Hilton redemption costs 95,000.
We can normalize that by looking at the number of points earned, and the value of each point. I'm not including any seasonal promotions in this analysis.
My valuation methodology is well-established, and I don't think the values I use are especially controversial. Hilton's new redemption program makes most redemptions worth about 4/10ths of a cent per point, IHG Rewards Club points are worth 6/10ths of a cent, and Marriott points worth about 7/10ths (I'm reducing how much I value a single Marriott point by about 12.5% based on based on what we know about their new award charts).

Grand Hyatt Hong Kong
Let's compare the 'rebate value' you get out of each of the major hotel chains, that is how much you earn for your spending with each chain both as a general member and as a top elite with each one.
This is updated with Hilton's new earning structure (but doesn't factor milestone bonuses like 30,000 points after 60 nights stayed) and uses Marriott's earning that will start August 1.
| | | | | | |
| --- | --- | --- | --- | --- | --- |
| | General | Top Elite | Value | General | Top Elite |
|   | Member Earn | Member Earn | Per Point | Member Rebate | Member Rebate |
| Hilton | 10 | 20 | $0.004 | 4% | 8% |
| Marriott | 10 | 17.5 | $0.007 | 7% | 12% |
| Hyatt | 5 | 6.5 | $0.014 | 7% | 9% |
| IHG | 10 | 20 | $0.006 | 6% | 12% |
Hilton really took a whack at base earning when they eliminated 'earning styles'. Base members used to earn "10 + 5" points per dollar and now just earn 10. They're competitive at top tier with their threshold bonuses.
Marriott and IHG are both rewarding of top elites for their spending, but Marriott's new program offers stronger elite benefits.
It's harder to compare the value of various elite benefits, since those are more subjective. What is a suite upgrade worth? At different hotels, and for different stays and lengths of stay, and to different people it will vary widely. But let's just compare some of the key benefits:
| | | | | |
| --- | --- | --- | --- | --- |
| | Suite  |   | Late | Dedicated |
|   | Upgrades | Breakfast | Checkout | Concierge |
| Hilton | No Promises | Yes | If Available | No |
| Marriott | At Check-in | Yes / Most brands | Guaranteed | Yes |
| Hyatt | Confirmed | Yes / Full breakfast | Guaranteed | Yes |
| IHG | No Promises | No | If Available | No |

Breakfast at the Sheraton Mirage, Port Douglas
Here's what we can say about each program:

Hyatt: average rebate, best benefits. Hyatt's strength is how well they treat top elites at full service properties, their weaknesses are the size of their footprint and their weak points bonus for top elites.

Marriott: good rebate, improving benefits. If Hyatt's footprint doesn't work for you, the Marriott program is rewarding for free nights and starting August 1 should have strong benefits.

Hilton: weak rebate, weak benefits

IHG: good rebate, weak benefits
Hyatt has about 600 hotels, they may not have hotels where you travel. And they require 60 nights at those hotels to make top tier. I like their program best but I can't always stay at Hyatt.
Marriott's new program is really good but the requirement of $20,000 spend in addition to 100 nights to earn top tier status strikes me as insane, especially with so much select service growth in the Asia market — someone staying at the Chinese hotels they offer might need 300 nights to hit their spend threshold for top tier status.
Fortunately you can earn Hilton Diamond and Marriott Platinum via credit card spend alone, so for some members those will be a sweet spot — even though Hilton Diamond is weak on published benefits, lacking a promise of suite upgrades (any suite upgrades are purely the result of an individual hotel's generosity) or even guaranteed late check-out.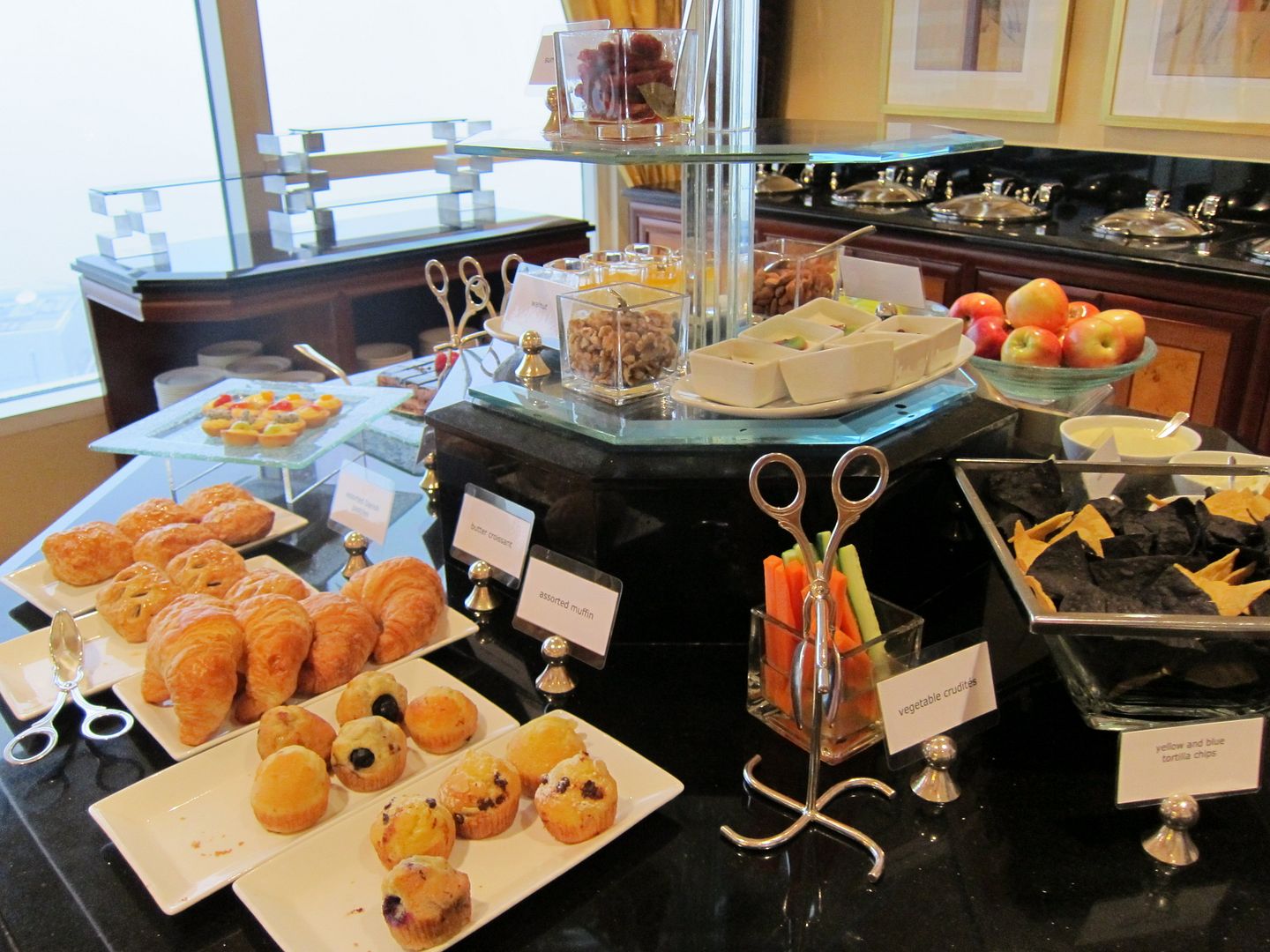 Club Lounge at the Conrad Bangkok
Of course if your travels take you to towns that have Holiday Inns, you don't care much about being promised suites (you may still get nice upgrades at the direction of individual hotels), you're going to get strong payback from IHG.
This model does help clarify which programs offer the most value on the redemption side, and the best benefits (for those who can qualify) on the elite side.