Zach Honig raises the question of which US airline has the best business class. I'm going to go out on a limb and claim that American Airlines has the best business class, though Delta should ultimately overtake it.
I'm often asked which US airline offers the best business class. I think United takes the cake for "most improved," with Polaris, but my overall favorite is the new @Delta One Suite, thanks in large part to the sliding door. (1/4)

Check out the rest of … https://t.co/hlaqd7NoS2 pic.twitter.com/oZt6aFceZR

— Zach Honig (@ZachHonig) April 22, 2018
United has been slow to retrofit their planes. It's been two years since the seat was announced and only half a dozen planes in their legacy fleet have been converted. United probably has the best bedding. They've improved their meal service, but they've also since cut back on their soft product. Now United says they'll be introducing on average one additional plane every 10 days with the new seats. Once that happens United's seats will still lag Delta's and American's — but they'll offer direct aisle access and won't be a reason to actively avoid flying United long haul.

United Polaris Business Class Seat, Boeing 777-300ER
United's business class lounges are on the upswing, the Chicago Polaris lounge is excellent. San Francisco just opened, then Newark and then Houston over the summer.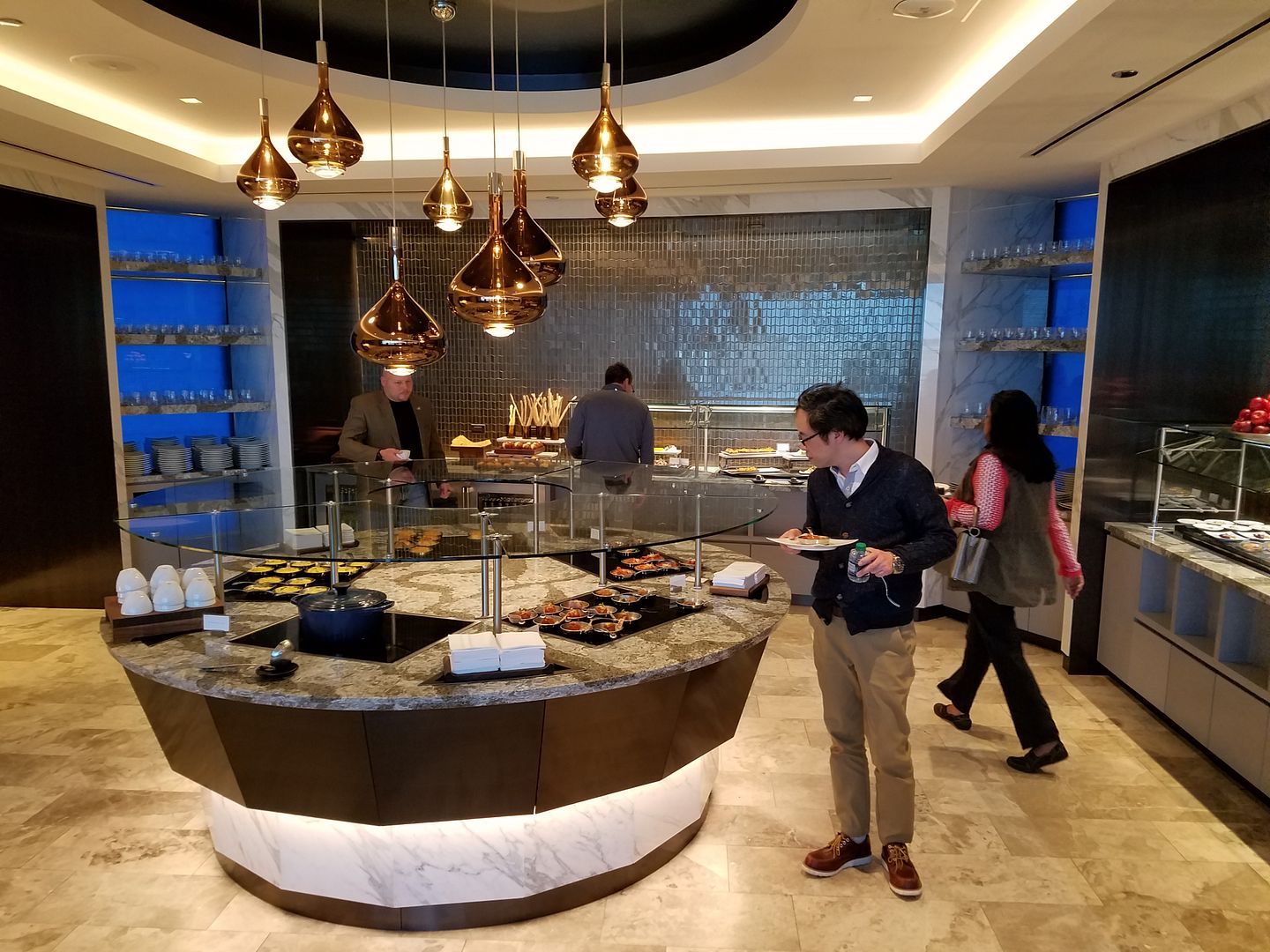 United Polaris Lounge Chicago
Delta has the best seat in their new Delta One Suite. So far though it's just in their Airbus A350s, and that's just 9 planes right now. Eventually they'll retrofit their long haul fleet and at that point they should offer the best business class.

Airbus A350 Delta One Suite, Credit: Delta
While their Skyclubs are better than United Clubs and Admirals Clubs, Delta doesn't offer an elevated lounge experience for long haul business class customers.
American's business class seats overall and across their fleet are equal to or better than most of what Delta is offering. (It's a shame their Super Diamond seats don't have dividers between middle seats.)

American Airlines Boeing 787-9 Business Class

American Airlines Boeing 787-9 Business Class
They don't have anything the equal to the Delta One Suite, but I'd take American's seats over the rest of Delta's. American's 757 and 767 seats aren't as good as on the rest of their international fleet, but Delta has way too many Boeing 767s (which have the same seat) — about three times as many as American.
American's new business class Flagship lounges — so far open at New York JFK, Chicago O'Hare, Miami and Los Angeles — are also improvements. Their Flagship First Dining is probably the best ground experience offered by a US airline but that's for three-cabin first customers only, not business. At the business level (and based on the Chicago lounge only so far) they're not quite as nice as Polaris lounges, but they're better than Delta Skyclubs.

American Airlines Flagship Lounge LAX
I think it's fair to say that American has focused heavily on their long haul business class product, and done an overall good job of it, although unfortunately to the exclusion of their domestic product.
All US airlines suffer compared to international competitors with crews whose service varies tremendously. Some are excellent, some are very poor, and you never know what you're going to get. That's true of European carriers like British Airways (although certain routes will have longer-tenured 'Worldwide' flight attendants whose service tends to be worse than newer 'Mixed Fleet').
The good news is that US airline business class is much improved across the board compared to five or six years ago. And of course all are better than British Airways.

British Airways Boeing 777 Business Class
I'd argue that at least Delta and American are better than Lufthansa and Austrian, although Austrian has the best food.
Air France has a very good business class on their Boeing 777s, but their Airbus A380s still have angled seats making those planes the worst of the bunch.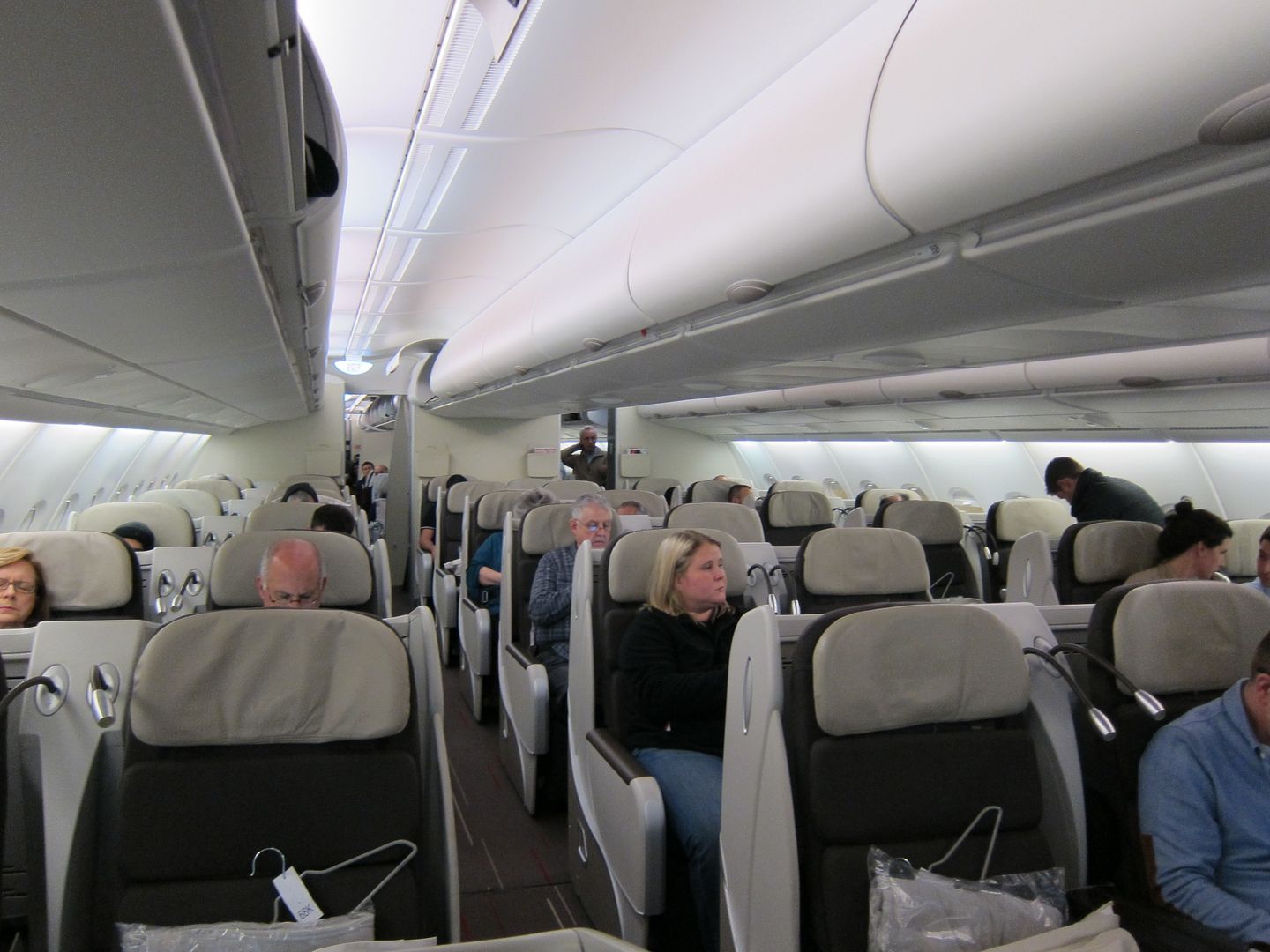 Air France A380 Business Class

Air France A380 Business Class
Ultimately none of the world's best business class products are flying between the US and Europe — other than Singapore Airlines New York JFK – Frankfurt. The world's best business classes overall in my opinion belong to Qatar, EVA Air, arguably Singapore (the angle of their flat seats is controversial), and perhaps Etihad only on their Airbus A380s ("business studio"). Some might add Japan Airlines to this list.