Three and a half years ago American Airlines and Qantas announced an expanded joint venture. American was launching Sydney and Auckland service, Qantas Sydney – San Francisco. And they indicated there would be more new routes in the offing as a result of the partnership.
They proposed to extend their partnership to coordinate schedules and pricing and share revenue on Pacific flights (but not Hawaii routes).
The Obama administration said no. They didn't believe there would be greater growth in service compared to what they expected to happen anyway which was a novel approach. Qantas and American withdrew their application rather than having it rejected.
American claimed it would stop flying to Sydney if their application wasn't approved. That turned out not to be true. Qantas said they'd reduce U.S. flying without approval. That didn't turn out to be quite right, either.
With Donald Trump as President and Elaine Chao as Transportation Secretary American and Qantas expected a more favorable climate to resubmit their application. They resubmitted in February. Last July American said they believed the Department of Transportation was taking its time rethinking its approach to joint ventures. Then last September they predicted approval in 2019.
When Qantas announced new Melbourne – San Francisco service without a joint venture in place it surprised me. Under the theory the DOT used under the Obama administration that pretty clearly suggests granting anti-trust immunity to American and Qantas to set schedules and pricing and share revenue isn't necessary for new routes. Indeed Qantas in public statements has been upbeat about potential non-stop long haul service to more U.S. cities with new longer range aircraft coming online.

Qantas in Melbourne
American and Qantas bet that a different DOT would act differently. The carriers revised their plan slightly. It no longer forbid Qantas from codesharing with Alaska Airlines, for instance. However the underlying premise that the largest carrier between the US and Australia (Qantas) could coordinate its schedules and prices and share revenue rather than compete with the largest American carrier was unchanged.
And now the US Department of Transportation has tentatively approved the deal. The Department of Transportation says not to worry — they were explicitly concerned that this deal would hurt competition before, but now they don't need to be because they promise to watch to see whether it in fact does hurt competition.
DOT suggests that since the market between US and Australia has grown, they don't need to worry so much about competitive effects of American-Qantas collusion.

Credit: Department of Transportation
Since the DOT expects the airlines to get an extension of their current approval from Australia, which expires in 2021, and that extension to run through 2026, they want the carriers to report back at the time of the following renewal on:
Whether there is more service?

Are they investing in IT?

Are there more passengers?

Has Qantas partnered with Alaska?
The DOT also says that new entrants flying between the US and Australia have to have access to interlining with Qantas and American on at a minimum IATA pro-rate terms (the least favorable form of interlining).
They are requiring American and Qantast to conduct "a Self-Assessment in seven (7) years based on clear benchmarks set by the Department." If seven years from now they aren't satisfied the DOT could "take appropriate action."
The DOT gives a shout out to Mike Borsetti who has been a reader of this blog and who submitted a comment that the American – British Airways joint venture hurt consumers that are members of the American AAdvantage frequent flyer program, because it brought fewer opportunities to redeem miles without imposition of hefty fuel surcharges. The frequent flyer program is one of the key areas the carriers have argued will bring consumer benefits, although it's never been clear how a joint venture makes frequent flyer cooperation possible or better. DOT does not address Borsetti's concern in their order.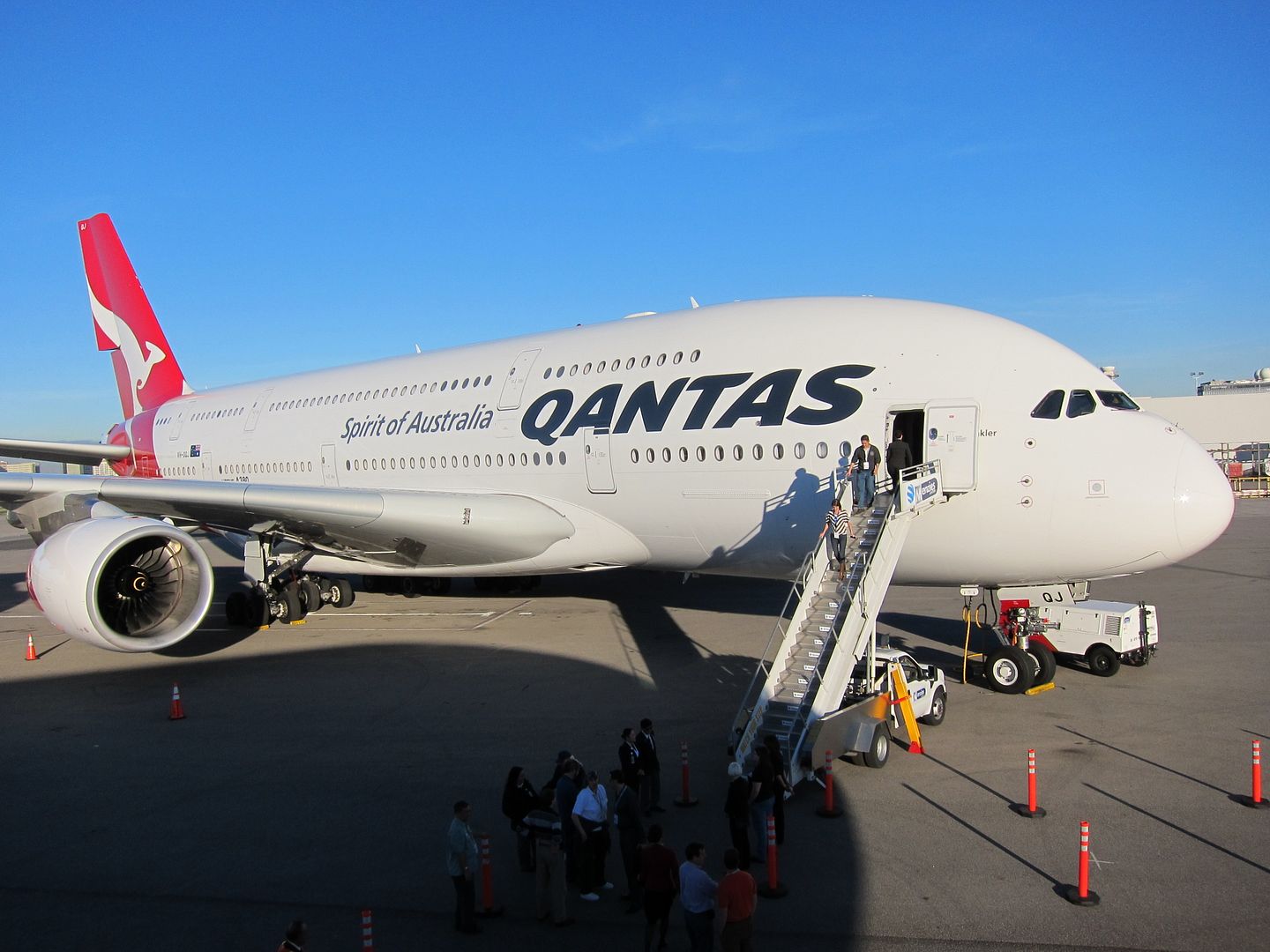 Joint ventures are a workaround in a world where countries don't allow significant foreign ownership of their airlines. But they shouldn't be permitted without also allowing new entrants into the market. However government-owned airports in the US have largely granted property rights for incumbent airlines in slots and gate leases which bias towards less competition, when it shouldn't be biased in either direction.
In January American's Vice President of Planning said that once the joint venture received approval we could expect to see the airline deploy a couple of Boeing 787s to the South Pacific in the Northern winter.
Ultimately there's no good reason why Qantas and American shouldn't be able to cooperate, American wasn't even flying to Australia before the announcement of this deal, and together they compete against United-Air New Zealand and Delta-Virgin Australia. Sure they're a larger player than those competitors, but only because Qantas is larger. There's no reason Qantas ought to be precluded from working closely with an American carrier just because it's already successful flying to the U.S.
There will be a brief period to hear objections, and then this DOT order will become final and American and Qantas will finally get their JV.