When they're not dragging passengers down the aisle of an aircraft, knocking them to the ground by the ticket counter, cancelling their flights for spite or kicking them in the airport chapel, United is hard at work becoming the best airline in the entire world according to CEO Oscar Munoz.
Sounding confident and positive about United's future, even making jokes and giving some personal insights into his journey since becoming the airline's CEO in 2015, Munoz said the big takeaways were that "our mission is very clear—to be the best employer, have the best customer service and to become the best airline in the world."
Munoz became CEO of United after his predecessor was implicated in the Bridgegate scandal, authorizing a bribe to a public official in exchange for official action at Newark airport.
He's since hired Scott Kirby as United's President and Andrew Nocella as Executive Vice President and Chief Commercial Officer in charge of revenue management, marketing, MileagePlus, among other things. Both came from American Airlines, where of course they spent the past several years making American a better, more customer-friendly airline since being taken over by US Airways (not).
He says the "$1 billion investment" in higher pay for employees is "well worth the price" because unhappy employees drag down an airline with its customers and operational performance. However pay is a necessary component but hardly sufficient motivator of job performance.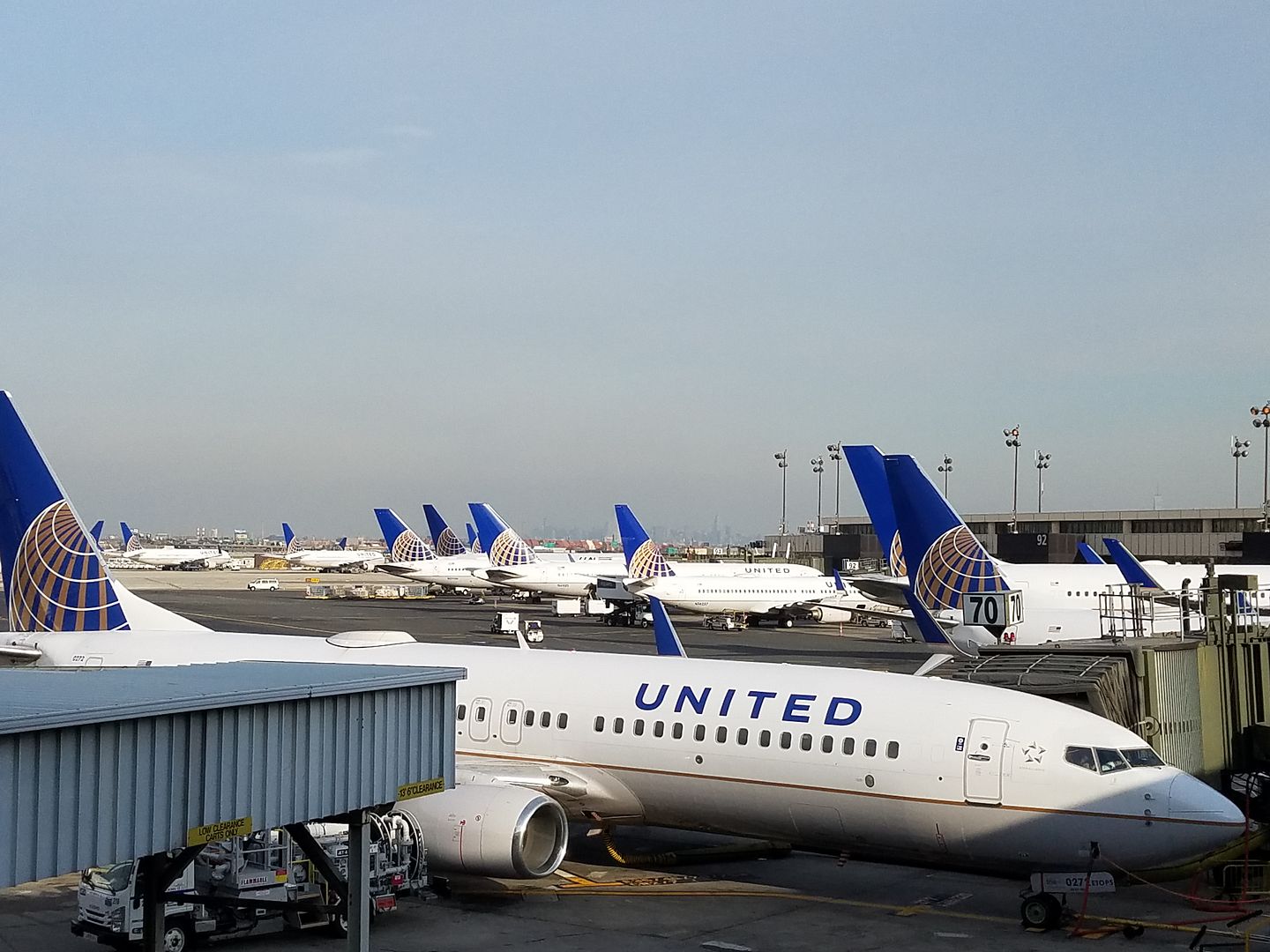 Munoz acknowledges a need for "a deeper sense of customer service" but suggests that this is primarily that "people want frequency, reliability and cost" though I'd add not being beaten up, dragged, or kicked matters too.
Munoz's excuse for bad customer service is safety,
Munoz conceded that United—and the industry in general—needed to get a deeper sense of customer service. "That means a lot of things to a lot of people. Primarily, people want frequency, reliability and cost," he said. It also requires more flexibility; Munoz acknowledged the discipline and rigor necessary for safety has made the industry inflexible in its customer service practices.
Two years ago former Starwood CEO — and former United and Pan Am executive — Adam Aron offered a similar analysis.
Aron suggested that airlines are focused on safety as the undercurrent in everything they do, while hotels have the luxury to focus on customer experience. And he relayed a story of being made to watch a video about the Tenerife airport disaster when he first started at Pan Am and being told, "Lives are at stake. Don't screw up."
However there are gradations of customer experience across airlines, it isn't all or nothing.
Some airlines do well in customer service while running world class operations. I think that Singapore Airlines qualifies here, with a product that runs from their top end suites class, to outstanding business class, and a thoughtful economy class… to the best inflight main entree meal service in the sky, and a service culture that lets them pull off an ad campaign like this.
Today we have an industry that acts like a regulated cartel, and unsurprisingly offers service more in tune with the DMV than an expensive service retailer. Not only does government own and operate airports and airspace, but they protect the major airlines from outside competition. We need competition in the airline industry to be made legal.
United added Illy coffee and stroopwafels and began the 30 year drive to introduce Polaris business class that will merely make their product 'good enough' (and which no matter what United claims are seats not merely pillows and desserts).
Long before there was Polaris the C in business class was for Connoisseur class. There was the Summer From Hell in 2000. There were numerous IT meltdowns. And there's been a decades long struggle for United to perform to its potential let alone to become the best airline in the world — which it has no reason to even really strive for because it's protected from the kind of competition which would spur it to much improve.