American Airlines won't be putting seat back video screens into their new fleet of Boeing 737MAX aircraft.
Everyone carries their own devices nowadays, so the argument goes they can save on cost and fuel (because those systems are heavy) by streaming content to you. And they're going to offer seat power so you don't run out of juice (eventually).
Though a seat back screen isn't important to me, I've found it's something that matters along some margin to most readers.
I've long brought my own entertainment rather than relying on the airline to have something on board I really want to watch. I don't want ever want to watch something just to watch, it needs to be really well done and engaging or I won't waste my time. I'll walk out of a movie theater if the film disappoints rather than sitting all the way through. Sure I've paid for the ticket but that's a sunk cost.
Here are some shows I've found worth downloading, with the caveat that The 100 was really only good in the first season, House of Cards was best in the first season as well, and The Walking Dead tires a bit several seasons in (though I'm now enjoying Fear the Walking Dead).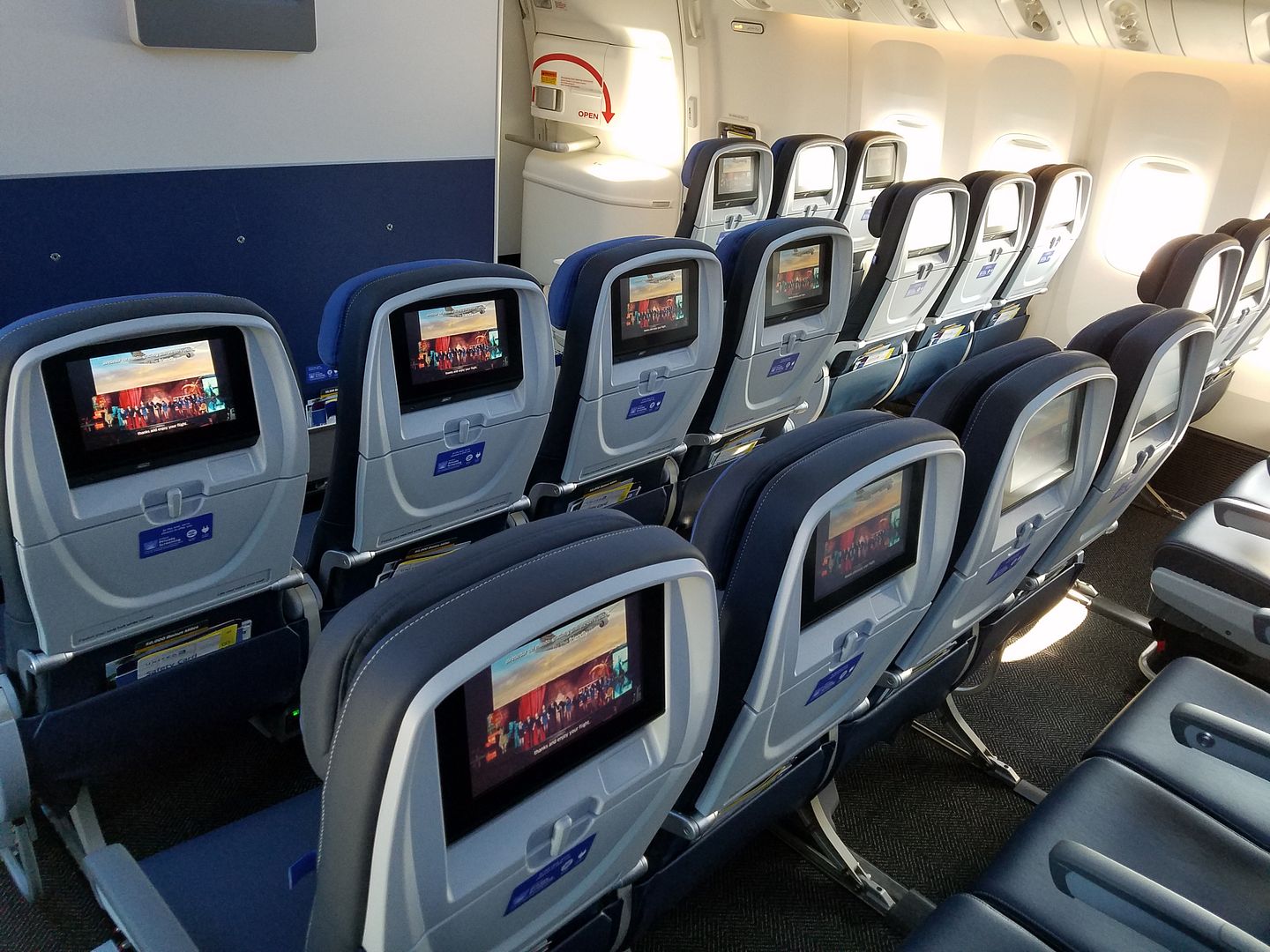 I'm looking for well-written, well-acted shows that are really engaging — and often that hide crucial details, dropping hints at the end of an episode. That way I don't get bored and want to keep watching as each one ends, pulling me into the next one.
That means as much as I enjoy Silicon Valley, Ballers and Brooklyn 99, I'm looking less for comedies than for drama.
We're living in a golden age of television, shows aren't just trying to appeal to the lowest common denominator for widest audience possible on a limited number of network television channels. The constraints are off, meaning a few of these shows — and some that you'll see on inflight entertainment systems systems around the world — can be a bit 'racy'.
Here's the awkwardness: What do you do when your airplane movie has sex scenes in it? (HT: Paul H.)
Last week, I was on a flight to California, flipping through the various movies I could watch on the headrest. Boogie Nights was available. Great movie! Thing is, more than a few parts of it might have made the family sitting next to me a little uncomfortable.

I thought about that scene with Mark Wahlberg in the parking lot… Pretty bleak on its own. Watching that next to a dad and his three-year-old? Probably not the coolest thing I could ever do. I ended up watching Bridge of Spies.
A flight attendant in my Facebook feed recently shared a story about a man taking such a long time in the lavatory that another passenger expressed concern and eventually the crew started to suspect a medical emergency. After much knocking he came out, iPad in hand. He went in there to watch a movie.
I'm never watching that kind of movie. And I'm usually sitting in a premium cabin, so I have a little more space at least. But when I'm in coach I lean on inflight entertainment a bit more since it's harder to get work done.
Up front I'm rarely sitting next to young children, usually it's a middle-aged business man. Still, I'll fast forward through any of the more explicit scenes. Sitting in back I'll avoid those shows altogether.
Do you bring your own shows? If so, what shows do you rely on to keep your interest on a long flight? I'm always looking for recommendations.
And how do you handle a more explicit scene?