A recent study found that airline check-in kiosks are the least hygienic part of the airport.
[S]wab tests were conducted on various surfaces at three major airports in the United States. The samples were then analysed to determine each surface's average colony-forming units (CFU) of bacteria per square inch. The higher the CFU number, the germier the surface was.
Toilet seats measured 172
Bathroom door knobs measured 203
Water fountain? 19,181
As Dustin Hoffman said in Wag the Dog "This is nothing..nothing!"
Check-in kiosks "harboured a toe-curling 253,857 CFU of bacteria." That's 1475 times the measure of toilet seats. Nice.

Copyright: TEA / 123RF Stock Photo
So I reached out to major US airlines to find out about the cleaning regimen in place for these screens, and not surprisingly while answers varied they weren't very specific.
According to Southwest, "Each of our airport locations negotiate cleaning contracts that include items such as kiosks." They weren't able to offer anything more "exact" regarding kiosk cleaning.
United tells me that "Kiosks are cleaned – the screens and the outer box. Each airport is an individual contract with a local janitorial vendor." They couldn't provide information on company-wide standards for stations contracting this service.
American indicated that they "have contracts with janitorial services that clean them every day in [American Airlines] areas. In areas that are more common that is the responsibility of the airports." In other words if you're at American's leased ticket counters you should be good but if you're in other space it depends on the airport's standards.
Delta though gave me the most detailed response about their cleaning regimen. According to a spokesperson,
I have confirmed that all airport surfaces are disinfected multiple times daily times to be done before peak volumes in check-in lobbies and connecting concourse areas. We share this information with airports and cleaning vendors at the local airport management level to ensure we're taking this level of safety and security for our customers adequately.

We also have cleaning crews on stand by to deal with any reported concerns observed by employees or customers, i.e. heavy coughing seem onto surfaces, etc. There has also been good focus on this during the heavy flu season, so full vigilance in that regard.

We also periodically engage in performance audits of cleaning vendors in the due course of business which allows us to stay ahead of any underperformance.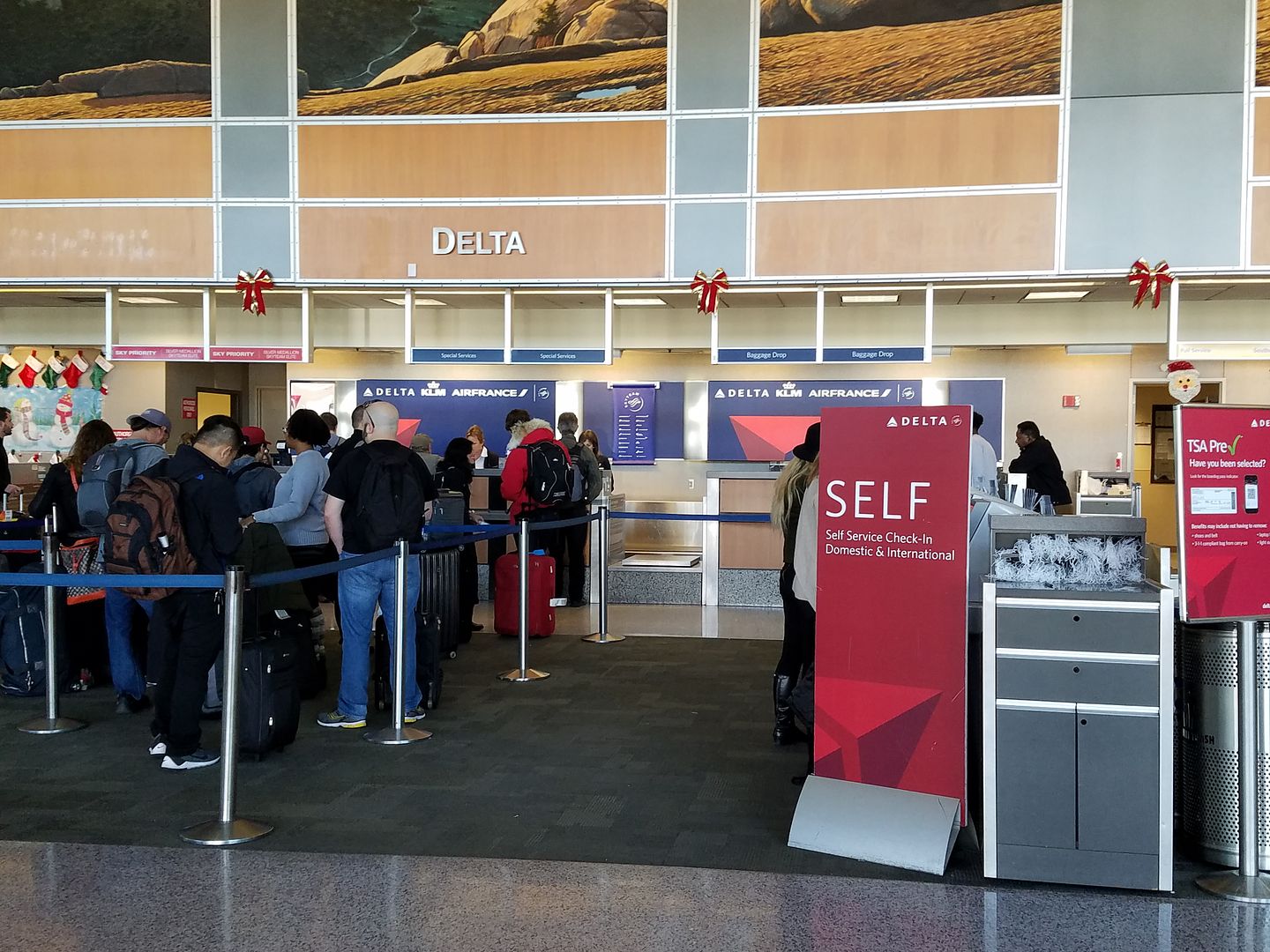 My takeaway is that cleaning an airline's dedicated spaces is the responsibility of the airline and handled at the airport level. American says cleaning of kiosks in their spaces happens every day. Delta says multiple times per day and they audit to make sure.
As for the others? Perhaps check-in kiosks join the pantheon of travel "what's grosser than gross?" along with: