Alaska Airlines won the frenzied bidding war to acquire Virgin America. They likely overpaid, but saw Virgin America — barely profitable even with low fuel prices — as the only opportunity to pick up gates at congested airports.
The combination makes for the biggest West Coast airline, and buys them a San Francisco hub to diversify away from the intense competition they face from Delta in Seattle.
The fleets are incompatible (Virgin America is all Airbus and mainline Alaska all Boeing) but the Virgin America fleet can be returned to its lessors relatively soon. Key to making the deal profitable, according to Alaska, is selling their Bank of America co-brand credit card to Virgin America's Bay Area customers.
From the outset it appeared that this deal would sail through anti-trust review. It's really pro-competitive. It's a much smaller deal than Delta-Northwest, United-Continental, and American-US Airways. In fact it creates an airline that, while still smaller than its domestic rivals (including the combination of Southwest-AirTran) that will be better positioned to compete against its larger rivals. There's non-stop overlap across 11 city pairs.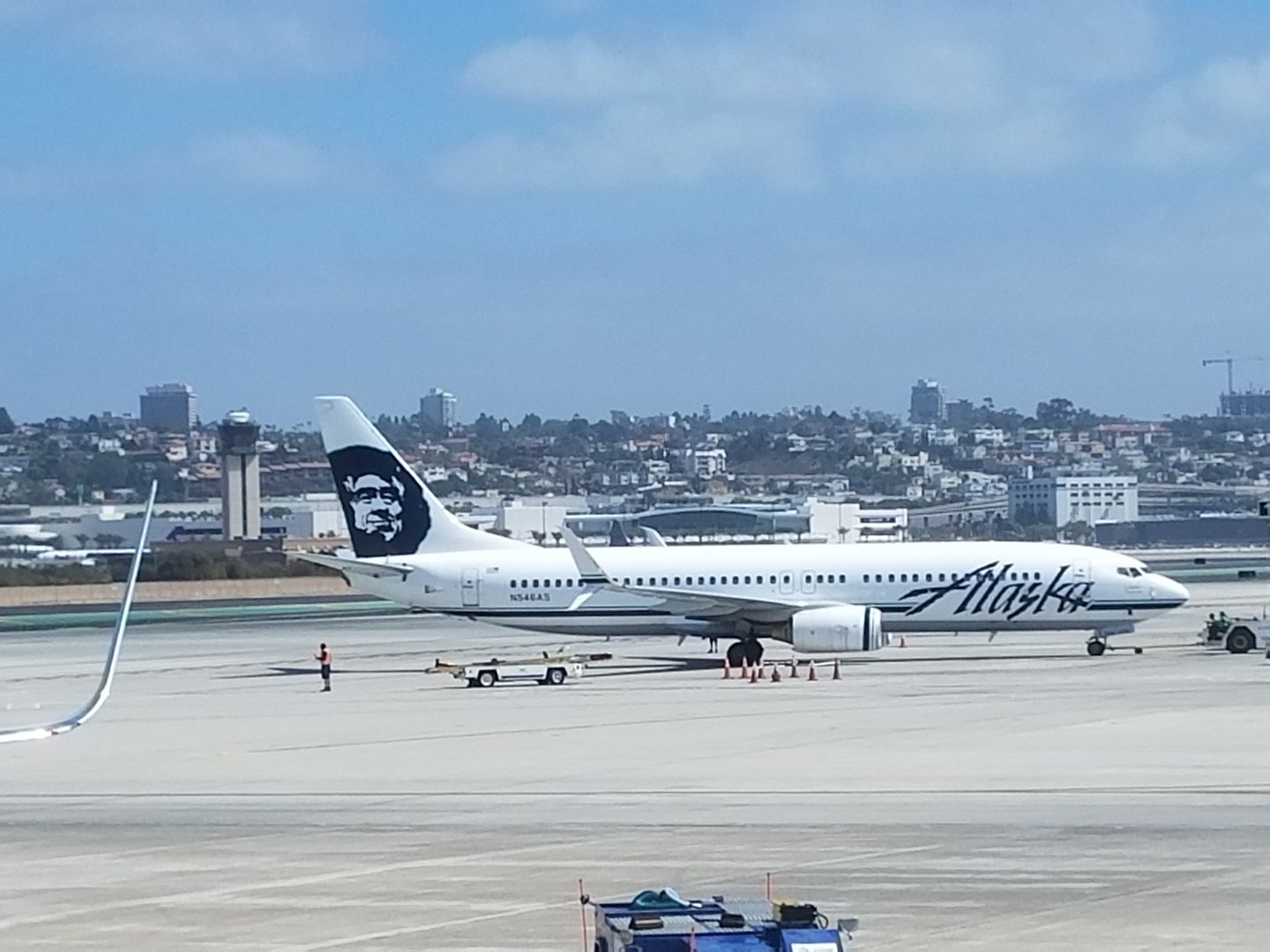 But the Department of Justice has been monkeying around with the deal. Alaska agreed not to move to close the deal until mid-October to give more time for Department of Justice review. This means they were trying to stave off DOJ from filing a lawsuit, hoping to come to some settlement.
Reuters is reporting that DOJ's concerns center around Alaska Airlines' codeshares.
"The most problematic requirement would be that Alaska drop its domestic codeshares with American and Delta. We estimate these relationships drive close to an estimated $350 million of annual revenue to Alaska," JPMorgan analyst Jamie Baker said in a research note last week.

Removing only certain routes from the agreements, such as from Dallas, would be "less onerous," Baker said.
One Mile at a Time suggests this could be what finally severs Alaska's ties with Delta. But it may be their codeshares with American that are more problematic.
An October 4 PiperJaffray research note specifically called out Alaska's codeshare deal with American as the likely focus of any inquiry.
Los Angeles is a tremendously competitive market, and consolidation plus growth in codeshare there makes American stronger. This is an odd concern given that it's Delta with the greatest long-term growth potential at the airport, whose biggest constraint is space. But there are routes like Virgin America's Los Angeles – New York JFK< Boston, Seattle, and Chicago that could come into the codeshare. And American operates Boston, New York, and Chicago today. (San Francisco - Chicago is another route that DOJ may have American codeshare concerns with.)
The DOJ sees codeshares as anti-competitive in this sense, which is somewhat strange — American and Alaska don't have an immunized joint venture, so they simply represent more than one airline selling a single flight. In that sense codeshares increase competition, as much as I hate booking them because of challenges with things like seat assignments and upgrades.
The deal is for Alaska to buy Virgin America at $57 a share in cash. Virgin America shares were trading as long as $52 a week ago, 9% below the deal price, reflecting concerns about the deal actually closing. A requirement that Alaska divest itself of significant codeshares, which in total are estimated to be worth nine figures in revenue annually to the airline, could be seen as material and allow Alaska an exit if no deal with DOJ could be reached. And DOJ actually filing suit could substantially delay the merger as well.
Shares have since climbed to around $54 as of this writing, so it seems the market may think a deal on some terms (versus a lawsuit or Alaska's ultimately walking away) is increasingly likely.